Topic: Norman Lewis

Montgomery County, TN –  Montgomery County Sheriff's Office Explorers Post 600 is having a Car Wash this Saturday July 23rd from 9:00am to 3:00pm.
It will be held again at First Advantage Bank at 1929 Madison Street (In front of Tradewinds South Plaza / across from Barksdale Elementary School).
Sheriff Norman Lewis formed Explorer Post #600 in order to prepare the selected youth of Montgomery County to become responsible and caring adults through their experiences with the post.
«Read the rest of this article»

Montgomery County, TN – Edgar Patterson, former Chief Deputy of the Montgomery County Sheriff's Office, who had been with the agency for nearly 40 years before retiring in 2012, died Thursday evening.
Patterson was commissioned with the MCSO in 1973 as a juvenile officer and was promoted through the ranks until he was appointed Chief Deputy in 1978, a position he held until his retirement.
«Read the rest of this article»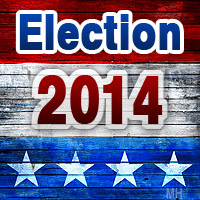 Cunningham, TN – Montgomery County Sheriff John Fuson talked to the crowd at the 106th Annual Lone Oak Picnic held by the Central Civitan Club on Saturday, July 27th, 2014.
"I took over as sheriff when we lost our incumbent Norman Lewis who passed away from a battle with cancer back in October of 2012," said Fuson. "I took his position in December 2012 to finish his unexpired term, which is coming up here in August."
«Read the rest of this article»

Montgomery County, TN – Safehouse director, Christy Bussell, accepts a generous donation of women and children winter clothing from Clarksville City Councilwoman Kaye Jones.
Safehouse is the local shelter for women and children needing safe refuge.
To support the mission of the Safehouse, the Montgomery County Sheriff's Office collects and recycles cell phones with all proceeds going to Safehouse.
«Read the rest of this article»
Clarksville TN –  In my career, I've had the pleasure, and sometimes misery, of covering a lot of public figures.  Dating all the way back to Clarksville Mayor Charlie Crow, to current Mayor Kim McMillan.  I've had the pleasure of sitting with then Governor Lamar Alexander, to Nashville Mayor Phil Bredesen.
Remember Bill Boner? Him too.
But, when it comes to law enforcement figures, that's a totally different beast.  They're always "guarded" in their relationship with the media.  They're extremely careful with what they tell us, and when.  How close they'll let you get.
A cop has to keep his guard up.  It's his nature. «Read the rest of this article»

Clarksville, TN –  Sheriff John Fuson knows he is following in the footsteps of a very successful and popular public figure in the late Norman Lewis. Norman Lewis commanded a very loyal and dedicated department of law enforcement professionals. His reputation is something John Fuson knows all too well.
"Sheriff Lewis was a great man," said Fuson. "He did things the way he thought was best for this department.  He was good to me, and fair, and I learned a lot from him.  He had a way of doing things that was his style, and people may not have always agreed with it, but he knew what he was doing.  He once asked me what my goals were and I told him, "to be sitting where you sit.""
«Read the rest of this article»

Clarksville TN – When Sheriff Norman Lewis died last year, Montgomery County lost a very powerful and  popular public figure.  Norman Lewis left a legacy that would be hard to follow.  The Sheriff of Montgomery County has had a history of being a tough, "no nonsense" lawman, who was a powerful, influential, commanding, and politically connected figure.
Remember Joel Plummer?
Well, meet Sheriff John Fuson.
«Read the rest of this article»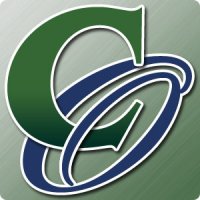 Montgomery County, TN – Clarksville Online presents a SPECIAL REPORT on the new Sheriff of Montgomery County, John Fuson.  Join us beginning Monday morning, January 14th to learn more about the man chosen to succeed Norman Lewis.
Hank Bonecutter interviews Sheriff Fuson, and the people who know him best.  Who is he and what are his plans for leading the department into the future?

Clarksville, TN – The Montgomery County Sheriff's Department is mentoring area youth who want to pursue a career in law enforcement. Law Enforcement Exploring is Learning for Life's career education program for young men and women 14 to 20 years old with an interest in a career in law enforcement.
This work-site based program, that is fully funded by donations, helps youth prepare for their future profession by experiencing fun-filled, hands-on activities. Learning for Life, which is a division of the Boy Scouts of America, focuses on the following five areas of emphasis: Career Opportunities, Leadership Experience, Character Education, Citizenship, and Life Skills.
«Read the rest of this article»

Clarksville TN – The Montgomery County Commission selected John Fuson as the new Sheriff of Montgomery County at last nights commission meeting.  In a 12-7 vote, Fuson was chosen over four other candidates, including Larry Lewis, the son of the late Sheriff, Norman Lewis. It took two votes of the commission to reach a decision.
In an informal telephone poll prior to last nights meeting, Clarksville Online asked County Commissioners who their choice would be, and Fuson and Lewis were the two candidates that received the most support.  Commissioners spoke "off the record" to Clarksville Online prior to last night's meeting. It appeared that it would be a close vote.
«Read the rest of this article»