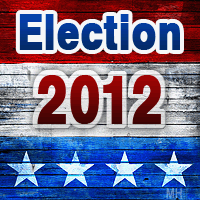 Clarksville, TN – Senator Lamar Alexander was in Clarksville this week to give his endorsement to Dr. Mark Green for Tennessee State Senate.   Green is challenging Democratic incumbent Tim Barnes in a very contentious race.
At an old fashioned fish fry in Woodlawn, Alexander,  the former Governor of Tennessee, and Secretary of Education, encouraged voters to "give this man a chance."
"We don't get may opportunities to elect someone like Mark Green, who has as much ability and desire to serve, and it's a privilege for me to volunteer to help him" said Alexander.
Green is locked into a real fight with Senator Tim Barnes, and the Tennessee Democratic Party, over control of the 22nd District seat.  Barnes first went on the attack accusing Green of being one of the reasons Gateway Medical Center rated so poorly in a Consumer Reports survey of Tennessee hospitals.  This drew the ire of Gateway officials and board members and came across to constituents as "uncharacteristic" for Barnes.
Green is a decorated war veteran, and author of the book, "A Night with Saddam," which documents Dr. Green's role in the capture and care of one of the most notorious dictators in history, Saddam Hussein.  Green is the president of Align MD, which is a medical company providing doctors to hospitals around the country.
Alexander went on to say, "I think with Mark's military service, he will certainly be an advocate for military families, and be someone we can all look up to for leadership."
Polls indicate this a very close race, and both candidates and their parties are pulling out all the stops, and their cash, to elect their candidate.  Early voting has begun, and the election is just weeks away.
Photo Gallery