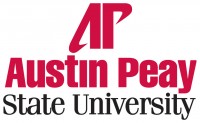 Clarksville, TN – "My Favorite Things" is the title of this season's holiday concert put together by David Steinquest at Austin Peay State University. The performance is Friday, December 7th, 2012 at 7:30pm in the George and Sharon Mabry Concert Hall.
The band is comprised of some of Steinquest's favorite musicians. Paul Carrol Binkley is the guitarist and foundation of the band's sound.
The group also features Brad Albin on bass, Matt DeVore on drums, and Allison Campbell and David Alford on vocals. The APSU Percussion Ensemble will play on four of the tunes and be featured on a fifth.
Although the group is the same, the music is new and different.
The arrangements have been lifted from some of Steinquest's favorite artists including James Taylor, Sara Groves, Dave Barnes, Rosie Thomas, Paul Carrol Binkley, Shawn Colvin, and Family Force 5. The playlist includes old favorites like "Silent Night", O Come, O Come, Emmanuel", "O Holy Night", "The Twelve Days of Christmas", "The Little Drummer Boy", and "My Favorite Things", as well as some lesser known but equally cool tunes. As in years past, most of the songs are familiar, but are done with a new twist.
The concert hall stage will be decorated like a living room decked out for Christmas, giving the evening a relaxed and intimate atmosphere. The performers will be dressed in their best Christmas casual!
Admission to "My Favorite Things" is two cans of food, donated to Loaves and Fishes, or $3.00. Contact Norma Jean Smith at 931.221.7818 for more information.