APSU Sports: Austin Peay Men's Basketball

Memphis, TN – Austin Peay State University men's basketball team ran up against a tough Memphis squad, Saturday, at FedExForum. The Govs fell behind early and never recovered, dropping an 83-65 decision to the Tigers, a preseason Top 20 selection.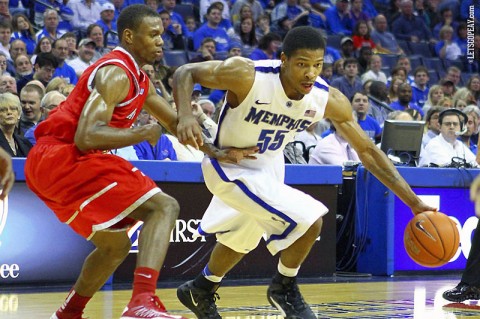 Austin Peay (4-5) had a hard time against a big, physical Memphis (6-2) team; the Govs lost the rebounding battle 41-22, securing its lowest rebounding total since a 21-board effort against Southern Illinois, November 21st, 2010.
The Govs spent much of the first half playing catch-up. After jumping out to a quick 8-3 lead, 11 Austin Peay turnovers helped Memphis launch a 27-5 run that spanned nearly seven minutes.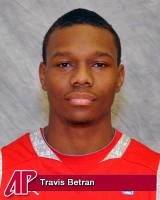 After committing a season-low nine turnovers against Oakland City, Wednesday, the Govs couldn't find the handle against the Tigers. Austin Peay committed 17 turnovers in the first half and a season-high 28 in the contest.
When the Govs held onto the ball, they were particularly efficient in the first half. Austin Peay shot 58 percent (11-for-19) in the first half, including 2-for-3 from beyond the arc, and 75 percent (6-for-8) from the free-throw line.  Although the turnover issue held the Govs back early, Austin Peay's shooting cut the score to 43-30 at the half.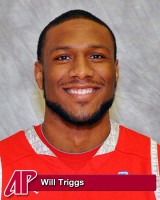 One Gov who was exemplary in the first half was junior guard Travis Betran. The Harlem, NY, native poured in 18 points on 6-of-7 shooting and jumped the passing lane for three steals in the game's first 20 minutes. He hit the only three-pointers for Austin Peay in the opening half. He finished with a career-high 27 points in the contest, and hit five of the Govs' six three-pointers in the game.
The teams spent the second half trading scores and turnovers, with the deficit never rising higher than 21 or falling lower than 13 points. Buoyed by the return of frontcourt mate Chris Horton, who missed much of the first half due to foul trouble, senior Will Triggs picked up some of Austin Peay's scoring slack in the second half. Ten of Triggs' 17 points came in the second half.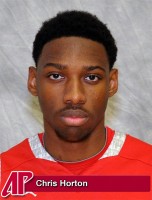 Horton, who was limited to 22 minutes due to foul trouble, scored eight points and grabbed a team-high seven rebounds on the day. He was held to one block, the first time this season he didn't record at least two blocks in a game.
The Govs shot 50 percent (24-for-48) from the field, the fourth time this season Austin Peay has hit at least half its shots. This is the first time the Govs have been saddled with a loss after hitting the 50 percent plateau.
Austin Peay gets a eight-day break for exams before hitting the floor again Sunday, December 16th, in Jonesboro, AR for a 2:05pm match-up at Arkansas State.
Box Score
Austin Peay vs Memphis
12/8/12 Noon at Memphis, TN (FedExForum)
Austin Peay 65
Total
3-point
Rebounds
##
Player
p
fgm-fga
fgm-fga
ftm-fta
off-def
tot
pf
tp
a
to
blk
stl
min

05

HORTON, Chris

f

4-5

0-0

0-0

1-6

7

2

8

0

1

1

0

22

10

TRIGGS, Will

f

6-14

0-0

5-9

2-1

3

2

17

1

6

0

1

29

25

CAMPBELL, Anthony

f

2-4

0-0

0-0

2-1

3

0

4

0

5

0

3

31

04

BETRAN, Travis

g

9-15

5-6

4-5

0-0

0

0

27

3

5

1

3

39

22

LAWRENCE, Herdie

g

1-3

0-1

0-0

0-0

0

1

2

1

7

0

1

19

11

GREER, Thomas

–

0-0

0-0

1-2

0-0

0

1

1

2

1

0

0

13

15

FREEMAN, Chris

–

0-4

0-0

0-0

0-2

2

3

0

1

0

0

0

18

20

ARENTSEN, Corey

–

2-3

1-1

1-2

1-0

1

1

6

2

1

0

2

17

21

HERRING, Preston

–

0-0

0-0

0-0

0-0

0

0

0

0

0

0

0

4

23

LYNCH, AJ

–

0-0

0-0

0-0

0-0

0

0

0

0

1

0

0

2

33

HASSE, Matt

–

0-0

0-0

0-0

0-0

0

0

0

1

0

0

0

6

TM

TEAM

–

–

–

–

2-4

6

–

–

–

1

–

–

–

Totals…………..

–

24-48

6-8

11-18

8-14

22

10

65

11

28

2

10

200

50.0%

75.0%

61.1%

Team summary:
FG
3FG
FT
1st Half:

11-19

2-3

6-8

57.9%

66.7%

75.0%

2nd Half:

13-29

4-5

5-10

44.8%

80.0%

50.0%
Memphis 83
Total
3-point
Rebounds
##
Player
p
fgm-fga
fgm-fga
ftm-fta
off-def
tot
pf
tp
a
to
blk
stl
min

04

THOMAS, Adonis

f

1-2

1-1

0-0

0-0

0

0

3

0

0

0

1

4

05

GOODWIN, Shaq

f

2-4

0-0

0-1

5-3

8

4

4

5

4

1

4

24

32

SIMPSON, Stan

f

1-2

0-0

0-0

0-0

0

1

2

0

0

0

0

5

01

JACKSON, Joe

g

5-8

0-0

2-2

1-1

2

4

12

3

6

0

0

27

03

CRAWFORD, Chris

g

2-8

1-4

0-0

1-0

1

3

5

6

3

0

4

28

00

HALL, Ferrakohn

–

1-3

0-0

1-2

1-3

4

3

3

2

0

0

0

11

02

BARTON, Antonio

–

4-10

2-5

0-0

0-1

1

2

10

1

2

1

0

30

10

BLACK, Tarik

–

8-13

0-0

2-3

5-1

6

3

18

0

4

1

0

22

11

WILSON, Damien

–

1-1

0-0

0-0

0-1

1

0

2

0

0

0

0

3

12

COLE, Anthony

–

0-0

0-0

0-0

0-0

0

0

0

0

0

0

0

0+

15

DRAPER, Trey

–

0-0

0-0

0-0

0-0

0

0

0

0

0

0

0

0+

30

STEPHENS, D.J.

–

5-7

0-0

0-0

5-4

9

1

10

2

0

1

2

18

55

JOHNSON, Geron

–

7-13

0-3

0-0

2-5

7

0

14

6

3

1

4

28

TM

TEAM

–

–

–

–

1-1

2

–

–

–

1

–

–

–

Totals…………..

–

37-71

4-13

5-8

21-20

41

21

83

25

23

5

15

200

52.1%

30.8%

62.5%

Team summary:
FG
3FG
FT
1st Half:

18-31

4-8

3-5

58.1%

50.0%

60.0%

2nd Half:

19-40

0-5

2-3

47.5%

0.0%

66.7%
| | | | | |
| --- | --- | --- | --- | --- |
| Score by Periods | 1st | 2nd | Total | |
| Austin Peay | 30 | 35 | 65 | Record: (4-5) |
| Memphis | 43 | 40 | 83 | Record: (6-2) |
Officials: Jeb Hartness, Greg Rennegarbe, Scott Johnson
Technical fouls: Austin Peay-None. Memphis-None.
Attendance: 15249