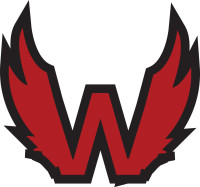 Clarksville, TN –  B.A Wolfe Powersports announces it is moving to a new, more convenient location for the "best customers in the world," according to a press release.
Clarksville's leader in pre-owned sportbikes, cruisers and ATV's, B.A Wolfe  will now be at 2135 Lowes Drive, next to Furniture 123.   Locally owned by Byron and Kris Wolfe, B.A. Wolfe Powersports will continue to offer the most excitement on the road, with their tremendous selection of two and four wheeled transportation.
Whatever your interests, B.A. Wolfe has got you covered.
"We're crazy excited to be back on the main road so we can continue to provide the best prices on pre-owned bikes and new apparel, according to Byron Wolfe.  We give a huge thanks to our customers for sticking with us during our transition.  We're looking forward to making new friends at our new location, and we're ready to start riding."
B.A. Wolfe will open in their new location on March 1st, 2013, with their new service center located one mile down the road at 129 Corporate Drive.
Apparel brands like Icon, Scorpion and Alpine Star are just a few of the great ideas you'll find for the great outdoors.
For more information, visit online at www.bawolfpowersports.com
Map