Topic: Kris Wolfe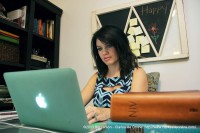 Clarksville, TN – I should have been unremarkable, a nobody, but because of God, I am a servant in His Kingdom daily.
When I was asked to speak at a ladies conference a couple of months ago, I was honored. I was asked to discuss my life before and after Christ. unlike many Christians who became followers at an early age, I was very much an adult when I became a follower. The issue for the conference became, what do I talk about? Where do I begin? «Read the rest of this article»
Clarksville, TN – My husband opened his business a little over 5 years ago. This weekend, we officially celebrate with an anniversary event complete with food, giveaways, and of course a ride. We are a motorcycle business ya' know!
I have some thank you's I would like to share if you don't mind. I might cry, but you don't have to.
«Read the rest of this article»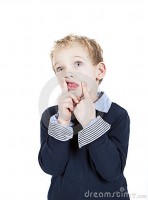 Clarksville, TN – We all have something about us that seems odd to those around us, and even more odd to ourselves. I was always envious of girls who did girly things and actually enjoyed them. Many times, I have thought it would be easier to be like other women. Sometimes, I still do, especially when I suspect that I am giving them my crazy-eye-what-in-the-world-look. It's just easier to fit in.
I've known I was weird since I was about 5 or 6. I wasn't a girl's girl. I liked the Dukes of Hazard cars better than Barbies (her stupid shoes wouldn't stay on). I was good at math. I didn't have crushes on random actors or singers. I couldn't sing along to NKOTB or Guns and Roses (I preferred John Cougar Mellancamp and Billy Ocean). I never squealed or clapped, or hopped on my tippy toes when I saw my friend that I just saw last week (or last period).  I don't like bunko, or girly parties, or hugging people I just met. My sense of humor is odd, sometimes questionable, and sometimes delirious. «Read the rest of this article»
Here is a letter I got from a friend this week. I thought I would share it in hopes it might help others.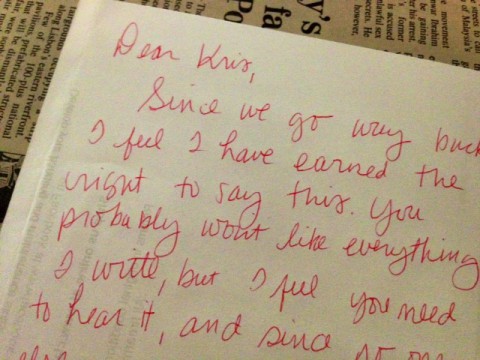 Dear Kris,
Since we go way back, I feel I have earned the right to say this. You probably won't like everything I write, but I feel you need to hear it, and since no one else will give it to you straight, I will.
Today is a great day. Today you can trust God to do His job. Of course you can trust Him everyday but some reason, you lay down your concerns and pick them back up before giving God a chance to reveal His plan. You can't solve everything; you can't fix everything. You are not a miracle worker. You are not a super hero. You are a person, with human expectations, human impatience and an inherent lack of the ability to see the big picture (even though you pride yourself on just that.) «Read the rest of this article»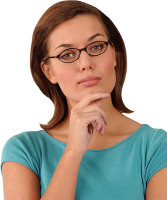 Clarksville, TN – I'm going to just tell it like it is.  Call it tough love; call it whatever you want.  I need to say this. Women can be mean. Women can be judgmental. Women can be gossipy.
Not all women. Not all of the time.
But if we are ever going to be a real and valuable support system for each other, we need to get a real grip on these issues. Do you know anyone who struggles with this? Moreover, do you struggle? I know I do, so here I am, Kris Wolfe..judgmental woman. «Read the rest of this article»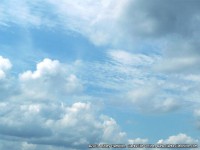 Are You a Wise Guy?
I've been reading Proverbs this week.  There are several Proverbs about being a fool, or about being wise; there are many about accepting instruction and criticism. Why does this matter so much?
We have have a lot to learn, but sometimes we are so busy trying to teach others or tell people how they should work, play and live that we miss out on really amazing knowledge.
It's impossible to know everything, so why do we pretend like we do? My husband knows more about motorcycles than anyone I know, yet he always learns something new; it's because he listens.  He never stops. «Read the rest of this article»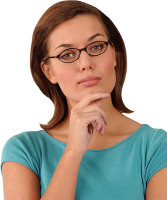 Clarksville, TN – Friday stunk. Or at least my attitude did.
"Stupid rain. I can't find anything I am looking for. Car won't start. Nothing is going my way, not today, not lately…"
Ever feel sorry for yourself? I do. I find it obnoxious, yet there I am tearing up driving down the rainy interstate because God doesn't make everything peachy for me or give into my every desire.
Well I drug my pitiful self into the Montgomery County Jail. I signed into the "Religious Visits" clipboard, I sat down in the metal fold up chair in front of the monitor, and I picked up the phone with the 3 foot cord on it. A female inmate looked at me and started talking. And I was still feeling sorry for myself.
«Read the rest of this article»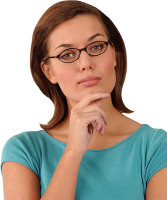 Clarksville, TN – Thinking about yourself isn't always selfish; actually it's necessary. You probably have a friend that comes to you with their problems. They seem to always have the same problems, on a different day. You give them your very best advice, but nothing changes. So what gives?
There is a good chance that they aren't taking your advice because they aren't aware of their own shortcomings or what they need to work on.  They may be the very same friend that always thinks that things happen to them; that they are just victims of circumstance. But you know better, right? Or are you "that" friend? «Read the rest of this article»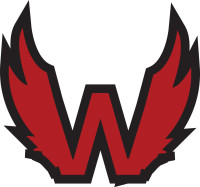 Clarksville, TN –  B.A Wolfe Powersports announces it is moving to a new, more convenient location for the "best customers in the world," according to a press release.
Clarksville's leader in pre-owned sportbikes, cruisers and ATV's, B.A Wolfe  will now be at 2135 Lowes Drive, next to Furniture 123.   Locally owned by Byron and Kris Wolfe, B.A. Wolfe Powersports will continue to offer the most excitement on the road, with their tremendous selection of two and four wheeled transportation. «Read the rest of this article»
Clarksville, TN – Ever wish you could get inside your spouse's brain? Too scary? I agree. But a little insight can go a long way.
We have been through some tough stuff! We are going through some tough stuff now, but I will have to give my husband, Byron props in our marriage. He understands two things that can offer the very best relationship "insurance": GOD and being ALL IN. Byron and I aren't perfect, nor is our relationship. But what has worked for us so far, is putting each other first, and God before ourselves. «Read the rest of this article»