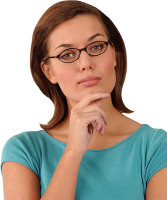 Clarksville, TN – I'm going to just tell it like it is.  Call it tough love; call it whatever you want.  I need to say this. Women can be mean. Women can be judgmental. Women can be gossipy.
Not all women. Not all of the time.
But if we are ever going to be a real and valuable support system for each other, we need to get a real grip on these issues. Do you know anyone who struggles with this? Moreover, do you struggle? I know I do, so here I am, Kris Wolfe..judgmental woman.
Here are some signs you are too competitive, too judgmental, too tough on your fellow woman:
You can't wait to point out flaws in her: She's too skinny, she's too sexy, she's too frumpy, she's too tattooed, she's too perfect, she's too ______. Whatever, she is too ______ for you/me, is she not still loveable?
"Be not rash with your mouth, nor let your heart be hasty to utter a word before God, for God is in heaven and you are on earth. Therefore let your words be few."  Ecclesiastes 5.2   
You attack her character: You don't just have issues with her appearance, but also who she is.  This goes to the core, the stuff that a woman defines herself by: marital status, parental status, job status (to include her choice/situation of working in or out of the home).
"But the fruit of the Spirit is love, joy, peace, patience, kindness, goodness, faithfulness, gentleness, self-control; against such things there is no law." Galatians 5.22-23
You judge her harshly: You question her choices, her parenting, her ability as a wife, maybe even as a Christian (or lack there of). Ouch…
"Judge not, that you be not judged. For with the judgment you pronounce you will be judged, and with the measure you use it will be measured to you. Why do you see the speck that is in your brother's eye, but do not notice the log that is in your own eye? Or how can you say to your brother, 'Let me take the speck out of your eye,' when there is the log in your own eye? You hypocrite, first take the log out of your own eye, and then you will see clearly to take the speck out of your brother's eye. Matthew 7.1-5
You compete with her: Her successes drive you crazy. Why does she deserve that more than I do? But even worse than that, you compete with her losses…or her failures. My divorce was worse…my labor was longer…my loss was more debilitating.Even in her sadness, you can't let her be.
"Do nothing from rivalry or conceit, but in humility count others more significant than yourselves. Let each of you look not only to his own interests, but also to the interests of others. Philippians 2.3-4
What have I left out?  What have you been the victim of from other women?  What have you been guilty of?
How would your world be different if we could change how we treat other women?