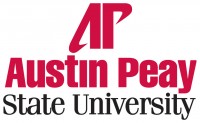 Clarksville, TN – Collins Tuohy, chronicled with her family in the 2010 blockbuster film "The Blind Side," will wrap a whirlwind Super Bowl celebration week with an inspiring presentation Monday, February 11th at Austin Peay State University.
Tuohy, a Memphis, TN, native and adopted sister to Baltimore Ravens offensive lineman Michael Oher, will speak beginning at 7:00pm in Clement Auditorium. Tuohy's remarks have been titled "Behind 'The Blind Side': Overcoming Obstacles in the Face of Adversity."
The event, part of APSU's annual Unity Celebration, is free and open to the public.
Tuohy first met Oher while they were both students at Briarcrest Christian School in Memphis. Oher was adopted into the Tuohy family after a difficult childhood, and he and Tuohy quickly bonded. When Tuohy was selected as homecoming queen, Oher was her escort.
The two have been extremely close ever since.
"Michael Oher mentors me; I mentor him," Tuohy says. "It just depends on the day."
Tuohy and Oher both attended Ole Miss, where each stood out among their peers. While Oher stood out on the football field and was an All-American offensive tackle, Tuohy was a varsity cheerleader, president of the Student Spirit Committee, an officer for Kappa Delta sorority and president of the Student Alumni Council. She is also an avid piano player.
Tuohy's talk at APSU comes one week after she and her family watched Oher and the Baltimore Ravens clinch a dramatic win February 3rd in Super Bowl XLVII in New Orleans. It was Oher's first Super Bowl. He was a first-round draft pick of the Ravens in 2009.
For more information, please contact APSU Student Affairs at 931.221.7341.