Topic: New Orleans LA
Major General Jeffrey H. Holmes, Tennessee's Adjutant General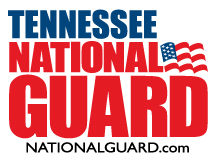 Nashville, TN – The National Guard celebrates its 384th birthday on December 13th, 2020. This date is etched on the cornerstone of our Nation as it represents the first moment our society took its defense into our own hands.
It was also the first step in building a nation out of an untamed and dangerous wilderness. This date signifies the moment the Massachusetts Bay Colony organized three militia regiments to defend the colony from the growing threat of American Indian attacks. Other American colonies would follow their example and the militia would later become the basis for the Continental Army.
«Read the rest of this article»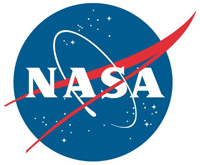 Washington, D.C. – Technicians are simultaneously manufacturing NASA's Space Launch System (SLS) core stages for the Artemis II and Artemis III lunar missions at NASA's Michoud Assembly Facility in New Orleans.
The core stage for the deep space rocket consists of two huge propellant tanks, four RS-25 engines, and miles of cabling for the avionics systems and flight computers.
All the main core stage structures for Artemis II, the first mission with astronauts, have been built and are being outfitted with electronics, feedlines, propulsion systems, and other components.
«Read the rest of this article»

New Orleans, LA – The U.S. Track & Field and Cross Country Coaches Association (USTFCCCA) announced its 2020 NCAA Division I Women's Track and Field All-Academic Teams, with Austin Peay State University (APSU) among 264 different programs honored for academic excellence.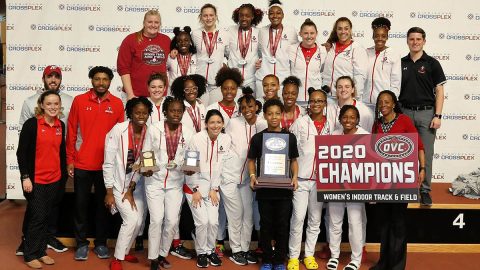 «Read the rest of this article»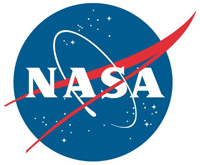 Pasadena, CA – Under consideration to become the next NASA Discovery Program mission, VERITAS would reveal the inner workings of Earth's mysterious "twin."
Imagine Earth. Now fill the skies with thick, Sun-obscuring clouds of sulfuric acid; boil off the oceans by cranking up the temperature to 900 degrees Fahrenheit (nearly 500 degrees Celsius), and boost the air pressure high enough to flatten you like a pancake. What you now have is Venus, a rocky planet similar in size to Earth but different in almost every other way.
«Read the rest of this article»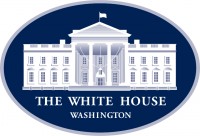 Washington, D.C. – Vice Mike President Pence has announced five new individuals to the White House Coronavirus Task Force.
The announcement comes as the Task Force enters a new phase, which is focused on getting Americans back to work and allowing businesses to re-open.
The Task Force continues to review data that indicates positive signs that Americans' efforts helped slow the spread of COVID-19 Coronavirus. The New Orleans, New York City, and Detroit Metropolitan areas all experienced between 70 – 90 percent reductions in confirmed cases (on a 7-day rolling average basis).
«Read the rest of this article»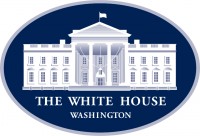 Washington, D.C. – America is winning its war on the COVID-19 Coronavirus. President Donald Trump announced another milestone over the weekend: More than 4 million Americans have now been tested.

"That's a record anywhere in the world," he said. The United States has now conducted more tests than France, the United Kingdom, South Korea, Japan, Singapore, India, Austria, Australia, Sweden, and Canada—combined.
«Read the rest of this article»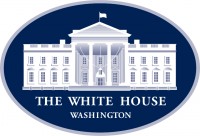 Washington, D.C. – Thanks to you, President Donald Trump's aggressive strategy to beat COVID-19 Coronavirus is working.

A quarter of United States counties have no Coronavirus cases reported. Half of American states have fewer than 2,500 cases total. New infections are declining across the New York metro area, as well as in the closely watched Houston and New Orleans communities.
«Read the rest of this article»

Clarksville, TN – Two groups of Austin Peay State University (APSU) students and staff members over winter break traveled to New Orleans, Louisiana, and Savannah, Georgia, for Alternative Break Trips. One group volunteered with Peace by Piece of New Orleans, an organization dedicated to positively impacting communities of color.
«Read the rest of this article»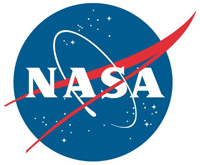 Huntsville, AL – Engineers are preparing to push a test article identical to the world's largest rocket fuel tank beyond its design limits and find its breaking point during upcoming tests at NASA's Marshall Space Flight Center in Huntsville, Alabama.
Earlier this year, a NASA and Boeing test team subjected a test version of the Space Launch System (SLS) liquid hydrogen tank to a series of 37 tests that simulate liftoff and flight stresses by using large hydraulic pistons to push and pull on the test tank with millions of pounds of force.
«Read the rest of this article»
New Orleans, LA – Adults who received more intensive treatment to lower their blood pressure were less likely to experience drastic blood pressure drops, which can cause dizziness and increase risk of falling, according to preliminary research presented at the American Heart Association's Hypertension 2019 Scientific Sessions.
«Read the rest of this article»