APSU Sports: Austin Peay Men's Baseball

Clarksville, TN — Austin Peay State University's baseball team saw its seven-game win streak come to an end in the second game of a doubleheader, Sunday afternoon at Raymond C. Hand Field, as Michigan State held on for a 4-3 win in the night cap after the Govs had taken the opening contest, 7-2.

In Game 1, Austin Peay (8-2) would score twice in the bottom of the third inning to break up what had been a scoreless pitcher's duel up to that point.

P.J. Torres was hit by a pitch to get things going for the Govs and moved into second base on Austin Peay's first hit of the day – a single to right field by Kyle Schlatter.

Michigan State (4-4) would get the next hitter out, but a balk by Spartans starting pitcher Andrew Waszak moved runners to second and third.
Rolando Gautier followed with a walk to load the bases.
That brought up Kevin Corey, whose slow roller to second base brought in Torres with the first run of the game.
Jordan Hankins then followed with a single to score Schlatter to make it 2-0.
Austin Peay would take advantage of a couple of Michigan State errors to score three more runs in the fifth inning.
Schlatter was hit by a pitch and moved to second on a base hit by Dylan Riner.
That brought up Gautier, whose bunt was fielder by Waszak, but his throw attempt to third was wide allowing Schlatter to score and Riner and Gautier to move to second and third.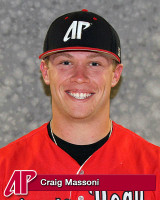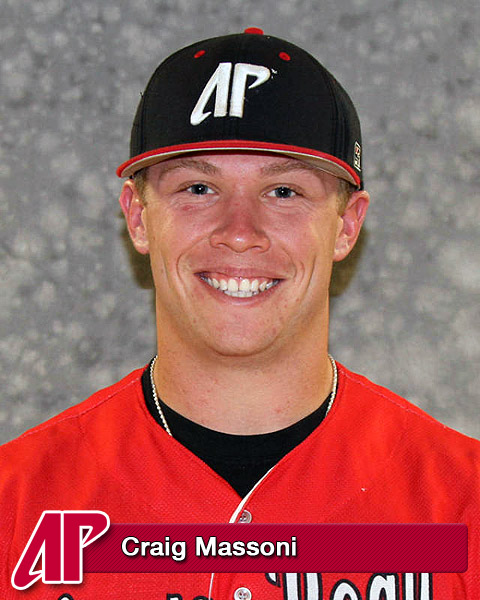 Corey would walk to load the bases, and a batter later, Craig Massoni singled in Gautier with the second run of the inning.

The Govs would close out the innings scoring on a fielder's chose by Reed Harper that brought in Corey to give the Govs a 5-0 lead.

Michigan State would finally get of the board in the top of the seventh inning, touching up the Govs bullpen for two runs.

John Martinez would open the inning with a walk from Govs reliever Hunter Lindley – but it was the only batter Lindley would face leaving with an undisclosed injury.

That would bring in Kacy Kemmer, who was greeted by a single by Cam Gibson – with Martinez moving to third and Gibson to second on the throw to third.

An out later, Michigan State would score on an infield out by Jordan Keur – bring in Martinez – with Ryan Krill singling in Gibson to make it 5-2.

Austin Peay would respond in the bottom of the inning, scoring twice on three hits, in a RBI-single by Torres for the second run of the inning, giving the Govs a 7-2 advantage.

Casey Delgado (2-1) picked up the win, throwing six shutout innings to open the game, while Kacy Kemmer earned his first save of the season in pithing the final three innings in relief.
Game Two
Michigan State took its first lead of the day, in the top of the second inning, on a home run by Jimmy Pickens off Govs starter A.J. Gaura.
In the third inning, Austin Peay was forced to make a pitching change after Gaura was hit in his pitching arm by a line drive.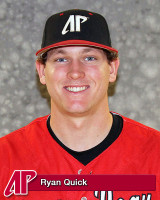 The Spartans would add to their lead in the top of the fifth inning, taking advantage of two walks by reliever Ryan Quick followed by a double into left-center field by Blaise Salter to make it 3-0 Michigan State.

Austin Peay's defense would lead to Michigan State pushing across another run in the top of the sixth inning, as Kevin Goergen reached on a one-out walk, moved to second on a throwing error by Torres, third on a throwing error by Quick and scored when Justin Hovis poked a single through a draw-in Governors infield.

Michigan State was still leading 4-0, until the bottom of the eighth inning, when Austin Peay came up with three runs to cut the Spartans advantage to one run.

Corey and Hankins opened up the inning with a walk and a single, and after the Spartans got the first out of the inning, Corey scored on a sacrifice fly to right by Harper.

Hudson and Torres then followed with back-to-back RBI doubles to get the Governors to within a run, 4-3.

Austin Peay had a chance to at least tie the game in the bottom of the ninth inning, having runners on first and third with only one out, but pinch runner Brett Carlson was picked off first for the second out and Massoni lining out to left field to end the game.

The two teams will conclude the three-game set Monday afternoon with a single game, starting at 4:00pm.
Box Score
Game 1
Austin Peay 7, Michigan State 2
Michigan State 000 000 200—2 11 2
Austin Peay 002 030 20x—7 7 0
Andrew Waszak, Trey Popp (7), Justin Alleman (7), Mike Mestdagh (8) and Joel Fisher; Casey Delgado, Hunter Lindley (7), Kacy Kemmer (7) and P.J. Torres
WP-Delgado (2-1); LP-Waszak (1-1); SV-Kemmer (1).
HR: None
Game 2
Michigan State 4, Austin Peay 3
Michigan State 010 021 000—4 9 2
Austin Peay 000 000 030—3 10 4
David Garner, Jeff Kinley (8), Justin Alleman (9) and Blaise Salter; A.J. Gaura, Ryan Quick (3), Tommy Hager (6), Don Whitson (8), Tyler Rogers (9) and P.J. Torres
WP-Garner (2-0); LP-Gaura (1-1); SV-Alleman (1)
HR: MSU-Jimmy Pickens (1).
Sections
Sports
Topics
A.J. Gaura, APSU Athletics, APSU Baseball, APSU Men's Baseball, APSU Sports, Austin Peay, Austin Peay State University, Brett Carlson, Bullpen, Casey Delgado, Clarksville TN, Doubleheader, Dylan Riner, Governors, Govs, Hunter Lindley, Jordan Hankins, Kacy Kemmer, Kevin Corey, Kyle Schlatter, Michigan State, P.J. Torres, Raymond C. Hand Park, RBI, Reed Harper, Rolando Gautier, Ryan quick, Spartans