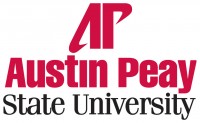 Clarksville, TN – On the Fox television drama "Lie to Me," the actor Tim Roth played a criminal investigator who could quickly determine whether a person was telling the truth or not.  All he had to do was look at a suspect to decode the microexpressions that rippled across his or her face.
It might sound a bit more like fiction than science, but Dr. Erika Rosenberg, a psychologist and facial expression expert, knows just how accurate these little facial cues can be. She teaches courses on facial action coding systems (FACS), which instructs individuals on how to read the creased foreheads or trembling lips of the person sitting across from them.
"Your life is going to change as a result of learning FACS," she said in a 2009 interview with Wired magazine. "You will never look at people the same way again."
Her expertise led Fox to hire her as a scientific consultant on the "Lie to Me" television show, and at 7:oopm on March 5th, she will visit the Austin Peay State University Clement Auditorium to discuss her groundbreaking research.
"An Evening with Erika Rosenberg," which is free and open to the public, is sponsored by the Psi Chi International Honor Society, the Psychology Club and the Student Organization Council.
Rosenberg consults with a variety of academic and non-academic clients on facial measurement using FACS and teaches workshops worldwide. Her work is published in a wide range of psychological journals and books, and she speaks at international conferences on the topics of emotions and facial expressions and meditation.