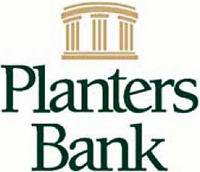 Clarksville, TN  – In conjunction with Youth Art Month, the Planters Bank-Hilldale Gallery space will feature artwork from students at Carmel Elementary School during March.
The public is invited to attend an opening reception at the branch, at 1971 Madison Street, on Thursday, March 7th from 4:00pm-6:00pm.
The display represents a collection of work from Kindergarten through Fifth Grade student art class lessons. Several works are self-portraits, according to Art Teacher Debbie Harrison. Some three-dimensional work in clay will also be on display.
The exhibit is open to the public during regular banking hours until Wednesday, April 3rd. The bank is open Monday-Thursday, 8:30am-4:00pm and Friday, 8:30am-5:30pm.
Upcoming "First Thursday" exhibits include:
Kim Santiago (mixed media) and Wondrous Works Art Studio April 4th-May 1st
Leah Foote (watercolor) and Rhonda Taylor (photography) May 2nd-June 5th
David Magers (photography) and Gabriele Wardeiner (abstract mixed media) June 6th-July 2nd