Clarksville, TN – On April 7th, 2013, around 1:40am, a 40 year old woman was driving a Nissan Altima south on Cumberland Drive, lost control of the vehicle for an unknown reason, drove the vehicle off the right side of the road, crashed into a retaining wall and came to rest back on the roadway.
The 40 year old female driver and 37 male passenger were taken by Lifeflight to Vanderbilt University Medical Center.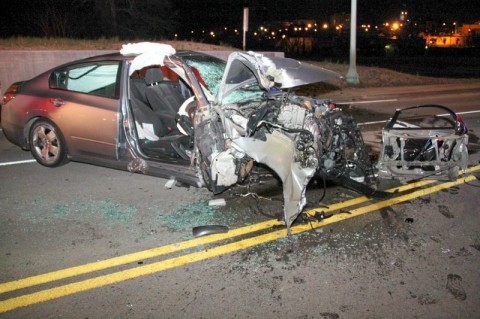 The female had leg and facial injuries and the male had a chest injury.
The driver and passenger were not wearing seatbelts. Speed was a factor in the crash. It has not been determined if alcohol was a factor.
The lead investigator is Officer John Reyes.
Photo Gallery