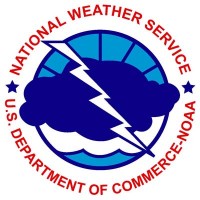 Nashville, TN – At 8:34pm CDT, National Weather Service Doppler Radar indicated thunderstorms with very heavy rainfall continuing to impact Stewart County and the rest of the warned area. Radar estimates rainfall rates of 2 inches per hour or more are possible in some locations. This will lead to dangerous flash flooding!
Dangerous flash flooding is already occurring in Stewart county. Emergency management officials reported flooding on Highway 49 in the Bear Spring community, Indian Mound Road, Big Rock Road, Joiner Hollow Road, Robertson Hill Road, Wildlife Road, Norris Hancock Road, and Centerpoint Road.  Flash flood warning remains in effect for Montgomery, Humphreys, Houston, Benton, Western Dickson, and Stewart Counties until midnight CDT.
Also water rescues are occurring and residents of Stewart County should not drive into flooded roads. When you encounter flooding, do not drive your vehicle into areas where the water covers the roadway. The water depth may be too great to allow your car to cross safely. If you come across a flooded road; Turn Around Don't Drown!
The area of heavy rain impacting Stewart County is moving into Montgomery County.
Intense rainfall rates with these storms will likely cause dangerous flash flooding across portions of Montgomery County.
Runoff from this excessive rainfall will cause flash flooding to occur. Locations that will continue to experience flash flooding this evening include Camden, Clarksville, Dover, Erin, Waverly, Big Rock, Hurricane Mills, McEwen, New Johnsonville and Tennessee Ridge.