Interested Students are asked to bring Application and copy of most recent Grades to Interviews May 11th in the Food Court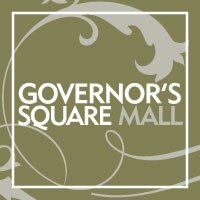 Clarksville, TN – Governor's Square Mall is looking for approximately 20 high school students interested in participating in the 2013-2014 Fashion Advisory Board (FAB).
The Fashion Advisory Board is made up of high school students who have a passion for fashion, retail and marketing. The program is open to any current high school students with a minimum 3.0 GPA.
As a member of the Fashion Advisory Board students will represent Governor's Square Mall in an ambassador-like position.
Members may volunteer to participate in mall events including but not limited to fashion shows, photo shoots, retail events and mall promotions.
This will offer students continuous exposure to businesses and retailers, which may present a great opportunity for future employment.  Open, informal interviews will be held on Saturday, May 11th from 12:00pm–4:00pm in the Food Court.
Each applicant is asked to bring a completed application (available at the Customer Service Center in front of Dillard's) and a copy of their most recent grades.
Student participation throughout the year is tracked by a point system and the student with the highest point total at the end of the school year is awarded a $500.00 scholarship for higher education.  Other prizes, including mall gift cards, are also awarded at the end of the school year.
For more information on this event visit www.GovernorsSquare.net or call 931.552.0289.
About Governor's Square Mall
Governor's Square Mall is owned and managed in association with Cafaro-affiliated companies, based in Youngstown, Ohio.  One of the nation's largest privately held shopping center developers, the Cafaro organization owns and oversees more than 30 million square feet of commercial real estate in 11 states.  Founded by the late William M. Cafaro in the 1940's, the firm is now in its seventh decade as a family owned and managed business.
For more information, visit www.cafarocompany.com