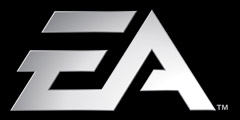 Redwood City, CA – On Tuesday, July 9th,  Electronic Arts Inc. released NCAA Football 14 for the Xbox 360® video game and entertainment system and PlayStation®3 computer entertainment system.
The latest edition includes several brand-new features and gives players more control over their fate both on the field and on the sideline than ever before.
Infinity Engine 2 brings real-time physics to the franchise, and the Force Impact System allows users to feel the big plays on offense and defense.
Special attention has also been paid to the Option Offense – the Spread Option, Pistol formation, Zone Read and more– making
NCAA Football 14
the most true-to-life college football game ever made.
New Coach Skills and Power Recruiting offer the most engrossing Dynasty experience in a generation. Plus, the inclusion of the fan-favorite Ultimate Team mode, showcasing thousands of former NCAA stars, creates the most feature-rich entry in the history of the franchise.
"This is a game that's been a generation in the making," said Cam Weber, General Manager of American Football for EA SPORTS. "Our fans have been showing incredible support both at E3 and through the launch of our demo, and we're so happy that they can finally get their hands on the full game and start the college football season early."
The inclusion of Infinity Engine 2 allows for several gameplay improvements, including the introduction of the Force Impact System for stiff-arms, trucking moves, Hit Stick, and dive tackles. Additional gameplay enhancements to the running game such as hard run cuts for ball-carriers, refined blocking, stumble recovery and over 30 new option types make the game more exciting and fun than ever before.
Dynasty mode introduces the brand-new Coach Skills, which deepens the experience both on and off the field. Mix and match 36 different upgradeable skills, improving everything from team performance in tough situations to gaining an advantage at key points along the recruiting trail and more. In addition, the new Power Recruiting system streamlines and speeds up the recruiting process without sacrificing any of the depth fans have come to expect.
New this year is the introduction of Ultimate Team, which brings more than 2,000 of the greatest college football players of the past quarter-century back to campus. Field an incredible collegiate squad composed of both modern NFL stars like Tom Brady and Arian Foster, as well as all-time greats like Barry Sanders, Herschel Walker and, making his triumphant return to video games, Bo Jackson.
In fact, anyone who plays NCAA Football 14 during launch week will gain the ability to add Bo Jackson to their Ultimate Team for free. Fans will be able to build up their team through Solo Challenges and the new online Head-to-Head Challenges, as well as completing collections to earn coins, special packs or rare player items. Further boost your team by buying and selling items in the Shop and at the Auction House.
EA SPORTS and ESPN have also teamed up to find the true Ultimate Team. Starting today sixteen of the most storied programs in the history of college football will pit their squads against each other to determine a winner. Fans will be able to go to ESPN.com, ESPN Mobile, and the ESPN CFB App to Tweet their votes for their favorites using the hashtag '#UltimateTeam' in a bracket-style tournament that is sure to see some old rivalries reignited.
Bo Jackson was on College Football Live Tuesday at 3:30pm ET to kick off the program, and DeMarco Murray make the rounds on ESPN today to drum up support for the Oklahoma Sooners.
All these new features, as well as other great additions such as the new Play a Season mode, neutral site games, licensed music and chants like Seven Nation Army and Kernkraft 400 come together to create the game college football fans have always wanted.
Fans are encouraged to keep up to date by visiting NCAA Football on the web, Facebook and Twitter for exclusive assets and unique insights into all this year's new features. College football enthusiasts can also get involved in the conversation by tweeting with the hashtag #PLAYTRUE.
NCAA Football 14 is developed in Orlando, Florida by EA Tiburon, with trademarks licensed by IMG College's The Collegiate Licensing Company on behalf of its partner institutions. 
EA SPORTS is one of the leading sports entertainment brands in the world, with top-selling videogame franchises, award-winning interactive technology, fan programs and cross-platform digital experiences.
EA SPORTS creates connected experiences that ignite the emotion of sports through industry-leading sports videogames, including
Madden NFL
football,
FIFA Soccer
,
NHL®
hockey,
NBA LIVE
basketball,
NCAA® Football
,
Tiger Woods PGA TOUR®
golf,
SSX™
and
EA SPORTS UFC
.
For more information about EA SPORTS, including news, video, blogs, forums and game apps, please visit www.easports.com to connect, share and compete.
About Electronic Arts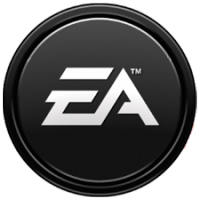 Electronic Arts (NASDAQ: EA) is a global leader in digital interactive entertainment. The Company delivers games, content and online services for Internet-connected consoles, personal computers, mobile phones and tablets. EA has more than 285 million registered players and operates in 75 countries.
In fiscal year 2013, EA posted GAAP net revenue of $3.8 billion. Headquartered in Redwood City, California, EA is recognized for a portfolio of critically acclaimed, high-quality blockbuster brands such as The Sims™, Madden NFL, FIFA Soccer, Need for Speed™, Battlefield™ and Mass Effect™. More information about EA is available at www.ea.com/news.
EA SPORTS, The Sims, SSX, Need for Speed, Mass Effect and Battlefield are trademarks of Electronic Arts Inc. and its subsidiaries. Madden, NFL, FIFA, NHL, NBA, NCAA, Tiger Woods and PGA TOUR are the property of their respective owners and used with permission. All other trademarks are the property of their respective owners. Xbox 360 is a trademark of the Microsoft Corporation in the United States and/or other countries. "PlayStation" is a registered trademark of Sony Computer Entertainment Inc.