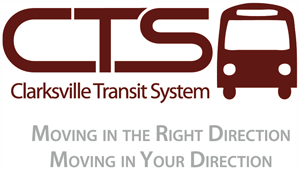 Clarksville, TN – It's advertising at its biggest and finest when the Clarksville Transit System wraps a bus. The newest addition to the fleet is the Altra Federal Credit Union bus wrapped in their brand colors of black and red.
The bus made it's maiden voyage from the City bus terminal to the parking lot of Altra Federal Credit Union's Madison Street location's parking lot on Monday.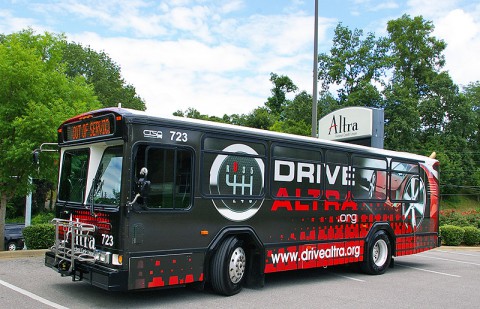 On Tuesday, it was introduced to the rest of the fleet and will rotate its route with the other busses.
"The bus wraps are a great long-term approach to advertising," said Jimmy Smith, Transportation Director for the City of Clarksville. "The wraps are maintained daily and the materials are expected to last from three to five years."
For more information about the bus wraps, contact Norman Quirion, Maintenance Supervisor, at 931.553.2430 or Norman.Quirion@cityofclarksville.com.
For more information about Clarksville Transit System services, including routes, please visit www.clarksvilletransit.org.