Clarksville, TN – First Advantage Bank has welcomed Scott Gupton as Senior Vice President of Operations.
The 20-year banking veteran will manage the overall operations, technology and security at the bank's corporate headquarters and seven locations in the mid-state, reporting to CFO Jerry Cooksey.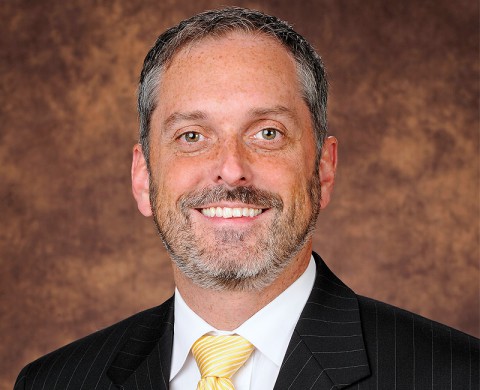 "Scott's extensive banking experience makes him a key asset to our senior management team. He understands how to develop and implement operational policies and procedures that will facilitate our growth," said Cooksey. "Scott's contributions will be especially important in our ongoing mission to manage our organization in ways that deliver the best experience to our customers, and drive the greatest value to our shareholders."
Gupton was most recently Executive Vice President at Sumner Bank and Trust in Gallatin, TN, where he oversaw bank operations, financial reporting and analysis, and corporate administration.
Gupton is a Clarksville native and currently resides in Ashland City, TN. He is a graduate of the University of Tennessee and the Southeastern School of Banking. He has been a featured speaker at industry conferences, webinars, and a testimonial witness in federal regulatory issues. He has also co-authored two books on Remote Deposit and Branch Capture.
For more information about First Advantage Bank visit www.firstadvantagebanking.com.
About First Advantage Bank
First Advantage Bank was founded in 1954 as First Federal Savings Bank. As an independent community bank, First Advantage Bank has the strength and capacity to support the financial well-being of customers and communities across the state with a broad range of financial products and services.
With deep roots in commercial and mortgage lending, First Advantage Bank is a trusted financial partner for businesses, individuals and families. First Advantage Bank, a wholly owned subsidiary of First Advantage Bancorp (OTC: FABK), is an Equal Housing Lender and Member FDIC.
For more information visit www.firstadvantagebanking.com or follow the company on Facebook, Twitter or YouTube.