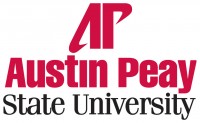 Clarksville, TN – Brian Vernon, chair of the Austin Peay State University Department of Theatre and Dance, looked a bit tired the other day as he sat in his office.
"We've got five nuns learning a tap routine right now," he said, suppressing a yawn.
The nuns in question are actually APSU students preparing for the department's upcoming performance of the wildly popular musical comedy, "Nunsense."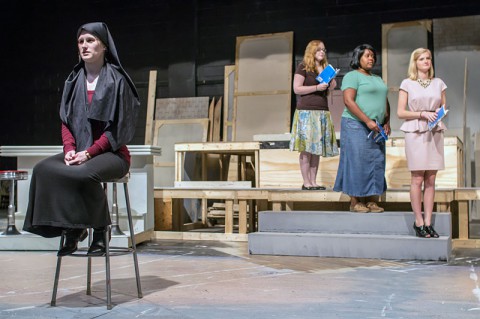 Vernon is directing and choreographing the famed play about a group of nuns in the south of France who discover the cook has accidentally poisoned 52 other residents of the convent.
"It's fun, and it's going to be a really entertaining evening," Vernon said. "And I thought it was something that could challenge our students, while allowing them the opportunity to excel."
"Nunsense" will open at 7:30pm on November 17th in the Trahern Theater. Show times are 7:30pm November 14th-16th and November 21st-23rd, and 2:00pm on November 17th and November 24th.
"The excitement of live theater always trumps movies," Vernon said. "Something new happens at rehearsal every night. One might call them mishaps. You might call them challenges. But to see the actresses deal with it and grow with it is amazing. And there's also nothing like seeing live song and dance."
"Nunsense" was a major hit when it premiered on Broadway in 1985. Vernon hopes the popular musical will reconnect his department with the local community. He's hoping to see some new and familiar faces during a special event on opening night.
"It's a special night," he said. "(APSU) President Tim Hall and other VIPs will be there. We're not asking for money. We just want to give them a good show to reconnect with our department. And there's going to be a reception with heavy hors d'oeuvres afterwards, and a meet-and-greet with the cast."
The cast for  "Nunsense" includes APSU students Becky Bagley, Kaitlynn Weller, Maggie Jackson, Jamila Hunter and Kaitlyn Williams.
For more information, contact the APSU Department of Theatre and Dance at 931.221.6767. To purchase tickets online, beginning October 28th, visit www.austinpeaytickets.com .