Topic: France

Clarksville, TN – As Americans, we probably know more about World War II than any other war in our history. We have heard about D-Day from movies and stories told by our soldiers who landed on the beaches and parachuted into pastures and towns to fight for France. They fought and died to liberate men, women, and children from enemy forces.
«Read the rest of this article»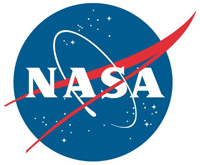 Pasadena, CA – Engineers have installed the SuperCam Mast Unit onto the Mars 2020 rover at NASA's Jet Propulsion Laboratory in Pasadena, California. The instrument's camera, laser and spectrometers can identify the chemical and mineral makeup of targets as small as a pencil point from a distance of more than 20 feet (6 meters).
SuperCam is a next-generation version of the ChemCam instrument operating on NASA's Curiosity Mars rover. It has been developed jointly in the U.S., France and Spain.
«Read the rest of this article»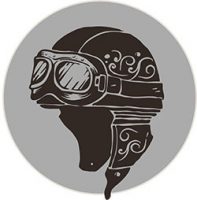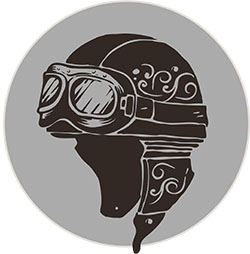 Clarksville, TN – Happy Father's Day to all of you dads and grand dads! This is the day we recognize your strength, love and hard work to raise your family, and provide them with every opportunity.
My father was the youngest of four boys from Dayton, Ohio. They lived through the Great Depression with little to call their own, but they had what they needed.
When my Dad turned 18, he bolted from a town that he didn't want to be in and joined the Army. He was stationed at Fort Campbell Kentucky where he met my mother.
«Read the rest of this article»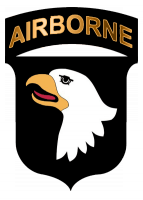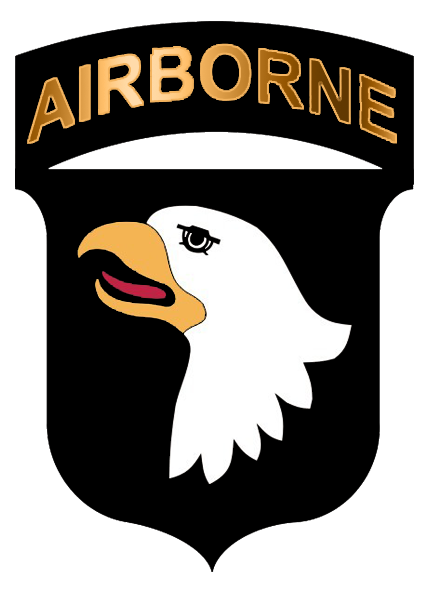 Carentan, France – 85 Soldiers assigned to the 101st Airborne Division (Air Assault) which include many from the world-famous 506th Parachute Infantry Regiment highlighted in the book and TV show "Band of Brothers," are in Normandy, France this week to commemorate the 75th Anniversary of the WWII Allied invasion of Normandy, commonly known as D-Day.
The "Screaming Eagle" Soldiers will participate in a wide range of parades, ceremonies, and military and government events.
«Read the rest of this article»
Written by Sgt. 1st Class Katrina Craig
101st Airborne Division (Air Assault)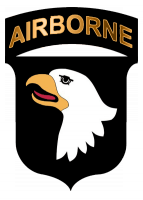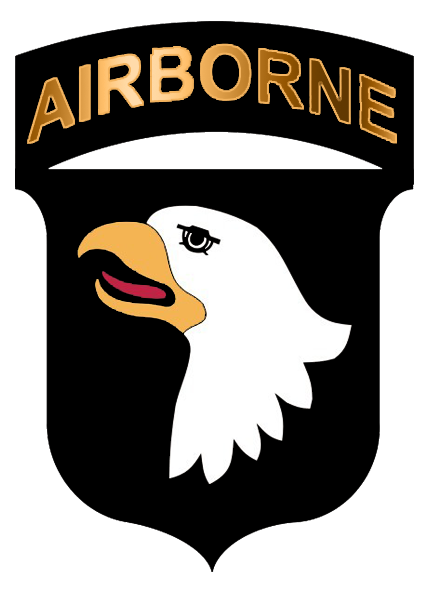 Fort Campbell, KY – The 101st Airborne Division, as we know it today, stems from World War II. Nearly eight decades ago, Nazi forces occupied Carentan, a small city in northern France. The 101st Airborne Division had one mission on June 6th, 1944 – liberate Carentan.
The Battle of Normandy was a week of brutal fighting, during which many U.S. Soldiers were either killed or missing in action. Eventually, 101st troops defeated the Nazis, driving them out of the city. The newly liberated citizens of Carentan developed a swell of thankfulness so deep it formed a bond between the citizens of two cities, a world apart.
«Read the rest of this article»
Austin Peay State University (APSU)

Clarksville, TN – Eight Austin Peay-based students traveled west with Govs Outdoors during Spring Break, taking in sights such as the Grand Canyon, Petrified Forest National Park, the Devil's Bridge and Cathedral Rock trails in Arizona, the Santa Rosa Blue Hole in New Mexico and the Cadillac Ranch in Texas.
«Read the rest of this article»
Written by Sgt. James Griffin
1st Brigade Combat Team, 101st Airborne Division (AA) Public Affairs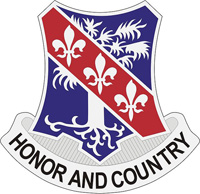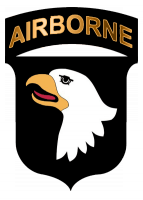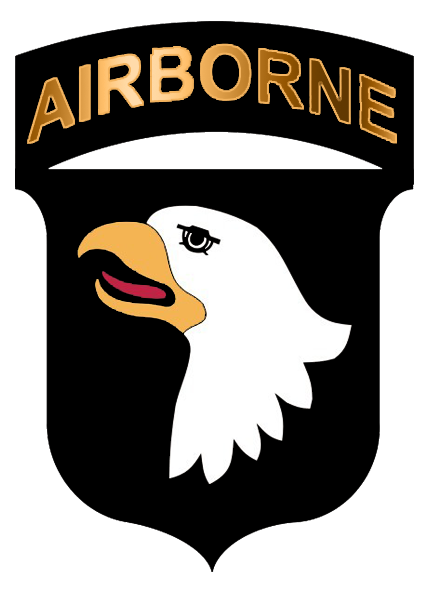 Fort Campbell, KY – By late fall of 1944, Allied forces had halted the German advance and secured Paris, France, during World War II. Victory seemed to be at hand. During the relative calm of the German retreat, 101st Airborne Division Soldiers, stationed in Champagne, began to plan a Christmas day football game, known as the "Champagne Bowl."
In mid-December, however, a German counterattack began in the Ardennes region, and 10,000 Soldiers of the 101st – having never played their game – were called upon to march north and partake in what we now know as the Battle of the Bulge.
«Read the rest of this article»
Tennessee National Guard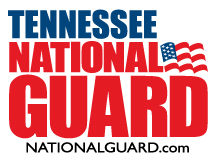 Nashville, TN – Tennessee National Guard Major General Jeff Holmes has been tapped as the next Deputy Commanding General, First U.S. Army headquartered in Rock Island Arsenal, Illinois. He is currently assigned as the Deputy Adjutant General, Tennessee National Guard.
The First Army is the oldest and longest established field army of the United States Army activated in France in 1918. In World War II First Army's troops were the first to land on Omaha and Utah beaches in Normandy.
«Read the rest of this article»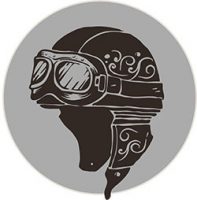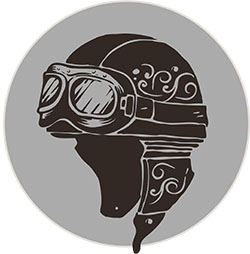 Clarksville, TN – As you know, there are SO many great things about being a biker.
Since I began this journey, I've tried to share as many experiences as I could along the way. I feel as though many of you who have been longtime bikers would appreciate the perspective of a "new" rider and it would take you back to your beginnings. But better than that, if offers me the opportunity to learn from you. Your experience is invaluable to me and others here.
Selfishly though, I share these stories for me. I needed this journey to wash over me and cleanse me of my past. To leave it where it belongs. Sort of like a good hot shower, but with PIPES!
«Read the rest of this article»
Written by Preston Dyches
NASA's Jet Propulsion Laboratory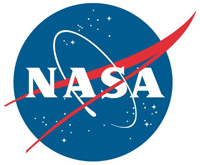 Pasadena, CA – In a fitting farewell to the planet that had been its home for over 13 years, the Cassini spacecraft took one last, lingering look at Saturn and its splendid rings during the final leg of its journey and snapped a series of images that has been assembled into a new mosaic.
Cassini's wide-angle camera acquired 42 red, green and blue images, covering the planet and its main rings from one end to the other, on September 13th, 2017. Imaging scientists stitched these frames together to make a natural color view. The scene also includes the moons Prometheus, Pandora, Janus, Epimetheus, Mimas and Enceladus.
«Read the rest of this article»