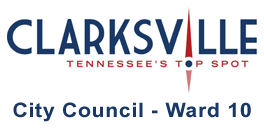 Clarksville, TN – Clarksville City Council representative Kaye Jones and Bill Summers will be host a joint Ward 10 and Ward 11 Town Hall meeting on Wednesday, November 6th, 2013 at 6:30pm.
The location will be the Clarksville Gas & Water Building located at the corner of Madison Street and Richview Drive.  They will go over several topics to include the new proposed rezoning code called R-6.
R-6 is single family housing and will allow houses to be built on lots of only 2,500 sq. ft. A max of 16 houses per acre is authorized. There are NO limitations on where this zoning code could be requested for use.
This code passed in its first vote, although Summers voted "no" due to lack of restrictions on where it might apply.  It will come up for a second and final vote next Thursday.