Topic: Bill Summers
Colorful Screens offer Interactive Crime-Fighting Messages
Clarksville, TN – Clarksville Crime Stoppers, a cooperative program that involves citizens, media and police agencies in the fight against crime, has installed the first of five information kiosks to aid the organization's outreach to the community.
«Read the rest of this article»
Clarksville-Montgomery County Crime Stoppers
Clarksville, TN – The Clarksville-Montgomery County Crime Stoppers program announced in February 2018 that it was creating an enhanced TIPS program titled "Cold Case & Heinous Crime Initiative".
Crime Stopper Chairman Josh Beal stated this new program was initiated by Vice-Chairman Bill Summers. Chairman Beal said, "Crime Stoppers Board members are heavily involved and excited that this enhanced program will bring positive results."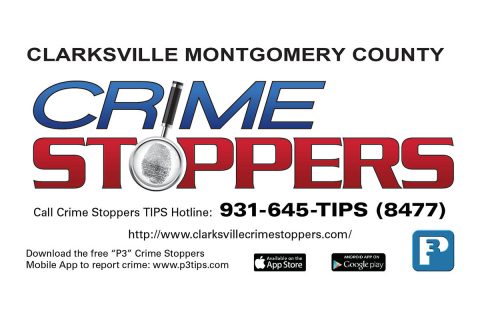 «Read the rest of this article»
Clarksville-Montgomery County annual Memorial Day Ceremony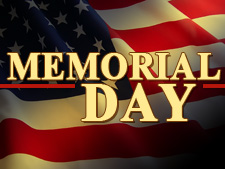 Clarksville, TN – Clarksville-Montgomery County hosted its annual Memorial Day Ceremony at William O. Beach Civic Hall, Monday, with Guest Speaker Major (Ret,) Bill Summers, U.S. Air Force.
Hundreds of people filled the room to honor America's fallen soldiers, both known and unknown, as local leaders took turns at the podium sharing their thoughts on the meaning of the heroic sacrifice so many have made for this country, and the impact that sacrifice has had on us all.
«Read the rest of this article»
Written by Joe Pitts
Tennessee State Representative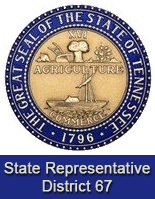 Nashville, TN – Hiring Preferences for Veterans – House Bill 165/Senate Bill 209 (Senator Mark Green, R-Clarksville) passed the Senate and House of Representatives and was sent to the Governor for his signature on March 20th.
To paraphrase an old saying, the second time is the charm, or something like that. House Bill 165 and Senate bill 209 recently passed the House and Senate after the second attempt. The proposal would enable private employers to create hiring preferences for veterans, their spouses, and surviving spouses of deceased veterans without running afoul of provisions in the 1964 Civil Rights Act prohibiting hiring discrimination among other areas.
«Read the rest of this article»
Written by Joe Pitts
Tennessee State Representative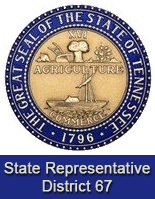 Nashville, TN – House Bill 21, sponsored by Tennessee State Representative Joe Pitts (D-Clarksville) was successful in passing out of the Transportation Sub-Committee. This legislation is known as the Shadow "Shada" Brooke Lowe legislation.
This legislation will allow for families of victims of drunk drivers where the drunk driver was also killed to have a sign erected in their family member's memory. It is scheduled to be heard in the full Transportation Committee next Tuesday, February 14th.
"When Shada's mother was notified of its passage, her comment was "Thank the Lord", Pitts said. The Senate bill, SB 17, is sponsored by Sen. Kerry Roberts, R-Springfield.
«Read the rest of this article»
Tennessee State Representative Curtis Johnson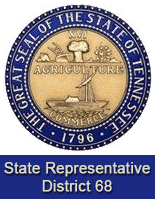 Nashville, TN – Three citizens from Clarksville testified before the House Local Government Committee this week urging support for House Bill 2156 which helps restore some property tax relief for disabled veterans. There are currently several bills dealing with Property Tax Relief for veterans.
"I support these bills, and feel strongly that some tax relief will be funded in the 2016-17 budget," Tennessee State Representative Curtis Johnson said.
Ms. Sherry Pickering with the Montgomery County Veterans Coalition was first to testify. Also adding their expertise were Brenda Radford, Montgomery County Trustee, and Bill Summers, legislative representative for the Military Officer Association of American and a retired Air Force Officer.
«Read the rest of this article»
Tennessee Representative Joe Pitts
Attorney General Opinion regarding the use of Veterans Income in Calculating Property Tax Relief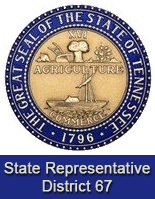 Nashville, TN – On February 3rd, 2016, I requested the State Attorney General Herbert Slatery to review and issue a legal opinion on the property tax relief legislation (Public Chapter 481) passed last year.
On Tuesday, March 29th, we received the following opinion from the Attorney General attached at the bottom of this article.
House Bill 1410/Senate Bill 1484 (Senator Mark Green (R-Clarksville) passed both the Senate Local Government Committee and the House Local Sub-Government Committee on March 30th.
«Read the rest of this article»
Tennessee State Representative Curtis Johnson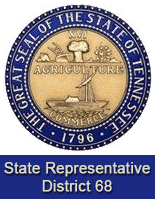 Nashville, TN – The Audi A-7 visited the state capitol and gave rides to State lawmakers. The A-7 is totally hands free driving. It completed a test drive of more than 550 freeway miles from Silicon Valley to Las Vegas with 90 percent of those miles hands free.
Mr. Brad Stertz, Director of Audi's Government Affairs spoke of his company's efforts to put automated cars on the road. As the technology for autonomous vehicles continues to develop, states have found it may be necessary for state and municipal governments to address the potential impacts of these vehicles on the road. Three bills have been filed on the subject in the Tennessee General Assembly this year.
«Read the rest of this article»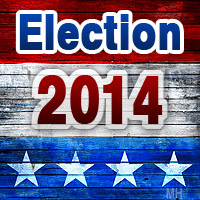 Clarksville, TN – Across Tennessee yesterday, the voters went to the polls to select their representatives for a variety of Federal, State, and Local offices. In Montgomery County voters cast ballots for the Tennessee Governor, U.S. Senator, a Congressman , three Tennessee House seats, the Clarksville City Mayor, and half of the city council seats. Voters also cast ballots on 4 seperate Amendments to the Tennessee Constitution, and a local referendum on allowing retail food stores to offer sell wine in Clarksville; all were approved. Voter turnout was exceptionally low with just 8.09% of the voters choosing to cast ballots in Montgomery county.
In a hard-fought race to become the next Mayor of the city of Clarksville, current Mayor Kim McMillan was reelected with 46.47% of the vote. Challengers Bill Summers and Jeff Burkart split 53.45% of the vote.
«Read the rest of this article»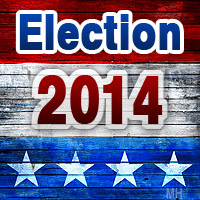 Clarksville, TN – Tomorrow, Tuesday October 3rd, is Tennessee's General Election. Ballots will be cast on a range of offices and issues. Clarksville will also be electing the Mayor for the next four years. The candidates are Mayor Kim McMillan, City Councilman Bill Summers, and City Councilman Jeff Burkart.
Current Clarksville Mayor Kim McMillan was sworn into office in January of 2011. When she was elected, her first goal was to reestablish the trust and integrity in the Mayor's office. She came into office with two decades of experience representing the citizens of Clarksville-Montgomery County.
«Read the rest of this article»