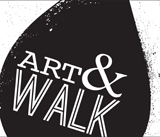 Clarksville, TN – The December First Thursday Art Walk will be held December 5th from 5:00pm to 8:00pm at the shops and galleries on throughout the Downtown area.
Produced by The Downtown Clarksville Association, First Thursday Art Walk is a free, self-guided tour spanning a 5-block radius that combines visual art, live music, engaging events and more in the heart of Downtown Clarksville.
With 10+ venues, bars and businesses participating each month, the First Thursday Art Walk in Clarksville is the ultimate opportunity to savor and support local creative talent.
The December Art Walk will be held December 5th, from 5:00 to 8:00 pm at the shops and galleries on Public Square, Franklin Street, and Strawberry Alley. The participating businesses are listed below as well as a description of the work they will be exhibiting and services they will be offering during the event.
Hodgepodge (125 Franklin Street)
Hodgepodge will be offering 30% – 50% off throughout the store.  Also on display are several works by local photographer, Cliff Whittaker.
Stop in and stock up this holiday season!
Rogate's Boutique (115 Franklin Street)
Rogate's Boutique will host, "Images in E Minor," by local artists Shane Moore and Jane Moore for the December First Thursday Art Walk.
E Minor is a simple musical key and chord. It can be both beautiful and haunting. E Minor can lead a melody downward to a darker place or upwards to a peaceful place with equal ease. It is simple, yet deep, emotive and meaningful. It can be powerful; it can be soft. It is often familiar for certain. One could name a hundred songs in the key and learn that a thousand other known songs are played in the key as well. You likely have had many songs in E Minor stick in your head. So, what does E Minor have to do with visual art?
Our exhibit this month is played in the key of E Minor. What does that mean? Well, I hope you will find beauty and haunting images in our exhibit. I hope you see and feel the dark places as well as the peaceful places in the photographs you see. I hope you see the simplicity in many images, yet are drawn to the complexity and depth of the same. I hope you feel power and resonance in some of the work and I hope you recognize the subtlety as well. Most of all I wish for you to remember an image or two that made you feel or think something… like a song that gets in your head at random, for no apparent reason or maybe for good reason.
 The Downtown Artists Co-op (96 Franklin Street)
The Downtown Artists Co-op  is an association of talented local artists and interested patrons dedicated to promoting the visual arts in the Clarksville/Montgomery County area.
Downtown Artists Co-op (DAC) is proud to announce our 13th Annual Holiday Exhibit and Bazaar.  This annual tradition features mostly smaller works of fine art by many of our talented members. Just in time for the Christmas season, the Bazaar offers great deals on one-of-a-kind, original works of art by local artists. The exhibit includes a diversity of beautiful pieces including original oil, acrylic, watercolor, pastel & mixed media paintings, jewelry, hand painted silk scarves, plus original 3D artwork, photography, prints, cards and more.
The opening reception for the DAC Annual Holiday Exhibit and Bazaar will be on December 5th from 5:00pm till 8:00pm. The DAC will be serving up delicious appetizers, holiday goodies, punch and wine for the opening. Music for the reception will be provided by Brio String Ensemble (www.briostrings.com).
Edward's Steakhouse (107 Franklin Street)
Edwards' Steakhouse will feature jewelry designed by sisters, Barbara Russell and Judy Todd, from Goodlettsville. For the last six years, they have been displaying their jewelry at various craft shows in the Middle Tennessee area. Barbara and Judy use semi-precious gemstones, crystals, fresh water pearls and some sterling silver in their designs.
Take advantage of their Thursday special. Half priced $7.00 appetizers and 2 for 1 draft drink specials.
The Framemaker (705 North 2nd Street, Ste B)
Four Hand Compositions
Collaborative collages by Billy Renkl and Greg Sand
The Framemaker proudly presents work by artists Billy Renkl and Greg Sand as part of Clarksville's First Thursday Art Walk on December 5th, 2013. An opening reception will be held from 5:00pm to 8:00pm. The exhibit, entitled "Four Hand Compositions," will remain on display at the Framemaker throughout the month of December during normal business hours (Monday through Friday 10:00am – 5:00pm).
Originally from Birmingham, Ala., artist Billy Renkl currently teaches drawing at Austin Peay State University (APSU). Renkl has exhibited artwork both nationally and internationally. Greg Sand received his Bachelor of Fine Arts degree in photography from APSU in 2008. Sand currently produces work in Clarksville, Tennessee, and exhibits across the United States. The artists state, "Over the past seven years, we've each used the other as a 'sounding board' when we discussed our individual bodies of work." In the exhibit "Four Hand Compositions" Renkl and Sand have collaborated together to create a new body of work. The title refers to 'four hand piano,' — a piano duet intended to be played by both musicians on the same piano.
The Framemaker is located at the corner of North Second Street and Georgia Avenue, across from the Clarksville Academy.
The Runner's Hub (127 Franklin Street)
The Runner's Hub hosts group runs around Historic Downtown Clarksville every Thursday evening at 5:30. They will be hosting a group run on Art Walk Thursday evening at 5:30 pm as well.
The Roxy Regional Theatre – Peg Harvill Gallery (100 Franklin Street)
The Peg Harvill Gallery at the Roxy Regional Theatre is please to host local photographer Alan Goldstein for the First Thursday Art Walk during the month of December.
In 1986 the Professional Photographers of America bestowed Goldstein the honor of Master of Photography for  photographic excellence.
In 2006 he was awarded the honor of Photographic Craftsman, also by PPA, for his contributions to the profession of photography through continuing education and the sharing of knowledge with fellow photographers to promote excellence in imagery and business practices.
The Peg Harvill Gallery will only by open from 5:00pm – 6:30pm for First Thursday Art Walk due to a performance of "Plaid Tidings" at 7:00pm.  Additional gallery hours are Monday – Friday, 9:00am – 2:00pm.
For tickets and more information please visit www.roxyregionaltheatre.org or call the box office at 931.645.7699.
 The Alley (101 Strawberry Alley)
The Alley will host works by different local artists during the December First Thursday Art Walk.  Stop in grab a drink and sandwich and take in some great art, all at the same time.
 The Gilroy Neighborhood Pub (140 University Avenue)
Continue your evening of Art Walk down Franklin Street and stop in The Gilroy for a refreshing beverage and a great meal.
After Walk Party at The Gilroy…
2-4-1 Drafts til midnight, 2-4-1 Cocktails til 10:00pm
Customs House Museum (200 South 2nd Street)
The Customs House will be hosting a book signing of "The Waking Up" by local author Melanie Meadow.  Pick up your copy of Melanie's latest book, "The Waking Up. A Frontier Girl Stirs to Life During an Early American Revival."  A wonderful and unique gift for the holiday season.
Also on exhibit: "Wild Ones" by Cindy Billingsley, Dane Carder: Ghosts & hopes, Jennifer Bowman: Entangled Roots, The Surreal Life of Mindy Herrin.
Check out the new permanent exhibit "Becoming Clarksville: Honoring Legacies of Leadership."
Couture Crush (101 Franklin Street)
No information provided
The Coup (118 University Avenue)
The Coup will feature artist Jonathan Wheeler for the December First Thursday Art Walk.
Jonathan Wheeler is an analog photographer and is currently studying Art and English at Austin Peay State University. His photos are centered around themes such as memory, friendship, nature, and home. Wheeler's exhibition, A Summer In Tennessee, reflects on his own personal experiences with friends and in nature, in various areas of his home state, Tennessee.