Clarksville, TN – Chris Horton, who shot more than 70 percent from the floor in averaging nearly 18 points per game last week in three Austin Peay State University basketball contests, has been named the Tennessee Sports Writers Men's Basketball Player of the Week.
That was announced Tuesday.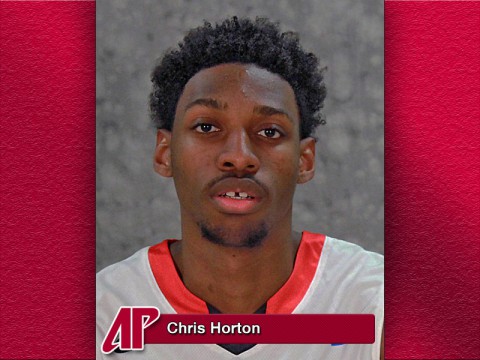 «Read the rest of this article»

Peterson Air Force Base, CO – For more than 50 years, NORAD and its predecessor, the Continental Air Defense Command (CONAD) have tracked Santa's flight.
The tradition began in 1955 after a Colorado Springs-based Sears Roebuck & Co. advertisement misprinted the telephone number for children to call Santa. Instead of reaching Santa, the phone number put kids through to the CONAD Commander-in-Chief's operations "hotline."
«Read the rest of this article»
Clarksville, TN – When I returned home late in the afternoon, I collapsed on the couch and announced that I was exhausted from shopping for Christmas.
"Your problem is that you didn't wait until Christmas Eve to shop," my dear husband responded.
His comment boggled my imagination. I could just see what kind of Christmas we'd have if I waited until Christmas Eve to begin.
«Read the rest of this article»
Drivers beware of Web sites selling renewal assistance

Nashville, TN – The Driver Services Division of the Tennessee Department of Safety and Homeland Security wants to remind drivers that the only web site for driver license/ID renewals is the state's official site, TN.gov.
Other Web sites that offer driver-related services, such as renewal assistance, non-certified driving history, and practice tests for a fee are not affiliated with the State of Tennessee.  The Driver Services division receives many calls from citizens who went to one of these sites, entered a credit card and received a document that contains the same information that is available for free at the the Driver Services Web site. «Read the rest of this article»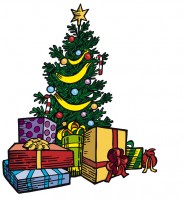 Montgomery County, TN – Friends of Rotary Park is sponsoring their first Christmas Tree Recycle program. From December 28th to January 11th, you can drop off your live tree at Rotary Park to have them recycled to help certain areas in the trails and updating the landscape.
Drop-off is during park hours only and located across from the playground parking lot (follow signs).  Please, when dropping off your tree that they are clean from any decoration including lights, tinsels and tree stand.
«Read the rest of this article»
Clarksville, TN – What does a son say to his mother as he watches her dying for the third time?
Well, maybe technically the second time. The third time was an extension of the second, that second being when her soul left her. He was down the hospital hall then, minutes away. His dad told him about it, and a nurse backed up the story of the bright, white sunrise filling the hospital room, encircling her face, providing a halo. "It was her soul leaving her," his dad told him as they looked at his mother, barely clinging to life. "I saw the light," his dad said.
His mother had seen the light, too, a few months earlier, the first time she died. She told him about it. «Read the rest of this article»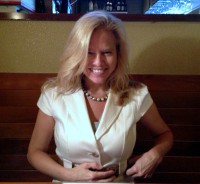 Nashville, TN – I've discovered another benefit of urban living in Downtown, Nashville: very cool neighbors.  Of course there are musicians and songwriters everywhere, and so when I passed my neighbor's door and often heard him belting out classic rock tunes, I took him to be a touring musician who fronted a band.
I don't know if what sealed that estimation was helped by the fact that he had long rocker-worthy hair, dressed in jeans and a T-shirt most days, and had this distinctively mellow yet baritone voice when he spoke going up and down on the elevator.
«Read the rest of this article»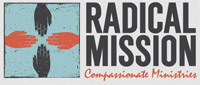 Clarksville, TN – Come out Christmas Eve to Radical Mission's Annual Warm Souls Christmas Celebration.
This Celebration is for all of our friends and neighbors in the Clarksville community who are struggling in this economy (Jobless, Homeless, Fixed incomes, or Working) as well as those who are feeling alone this Christmas.
Come and find rest for your Soul!
«Read the rest of this article»
Washington, D.C. – Taxpayers can get the most out of various tax benefits and get a jump on preparing their 2013 federal income tax returns by consulting a newly revised comprehensive tax guide now available on www.IRS.gov.
Publication 17, Your Federal Income Tax, features details on taking advantage of a wide range of tax-saving opportunities, such as the American Opportunity Tax Credit for parents and college students, and the Child Tax Credit and Earned Income Tax Credit for low- and moderate-income workers.
https://www.youtube.com/watch?v=NPo7KDXBBe0 «Read the rest of this article»
Written by Dr. Tony Phillips
Science at NASA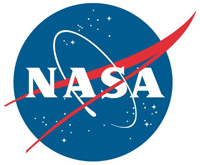 Washington, D.C. – Data from NASA's AIM spacecraft show that noctilucent clouds are like a great "geophysical light bulb." They turn on every year in late spring, reaching almost full intensity over a period of no more than 5 to 10 days.
News flash: The bulb is glowing.
As December unfolds, a vast bank of noctilucent clouds is blanketing Antarctica. It started on November 20th as a tiny puff of electric-blue and quickly expanded to overlie nearly the entire continent. AIM is monitoring the progress of the clouds as they swirl and ripple around the south pole.
«Read the rest of this article»