Retailer's collections to locally benefit Monroe Carell Jr. Children's Hospital at Vanderbilt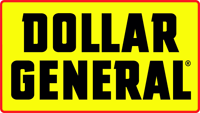 Goodlettsville, TN – Nearly 270 Dollar General stores throughout Middle Tennessee will begin collecting donations tomorrow for Children's Miracle Network Hospitals.
All local collections will stay in the local community and benefit Monroe Carell Jr. Children's Hospital at Vanderbilt. Collections will continue through February 28th, 2014.
"Dollar General is proud to support our area's Children's Miracle Network Hospital with an in-store campaign in our Middle Tennessee hometown," said Denine Torr, Dollar General's director of community initiatives. "Having the local campaign directly benefit Monroe Carell Jr. Children's Hospital at Vanderbilt is reflective of Dollar General's long-standing commitment to its mission of Serving Others."
Children's Miracle Network Hospitals began as a televised fundraiser over 30 years ago. Co-founded by Marie Osmond and John Schneider in 1983, CMN Hospitals aim to help sick and injured children in local communities by raising funds and awareness for local children's hospitals.
It is comprised of 170 children's hospitals, countless individuals, organizations and media partners working to support their goal.
For a complete list of participating stores, additional information, photographs or items to supplement a story, please contact the Media Relations Department at 1.877.944.DGPR (3477) or via email at .
About Dollar General Corporation
Dollar General Corporation has been delivering value to shoppers for nearly 75 years. Dollar General helps shoppers Save time. Save money. Every day!® by offering products that are frequently used and replenished, such as food, snacks, health and beauty aids, cleaning supplies, basic apparel, house wares and seasonal items at low everyday prices in convenient neighborhood locations.
With more than 11,000 stores in 40 states, Dollar General has more retail locations than any retailer in America. In addition to high quality private brands, Dollar General sells products from America's most-trusted manufacturers such as Procter & Gamble, Kimberly-Clark, Unilever, Kellogg's, General Mills, Nabisco, Hanes, PepsiCo and Coca-Cola.
Learn more about Dollar General at www.dollargeneral.com.