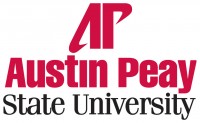 Clarksville, TN – On February 24th, 255 Middle and High School students from seven surrounding counties, along with their teachers, parents and supporters, will converge on the Austin Peay State University campus for the annual Tennessee History Day event.
The University was selected two years ago as the host site for the newly formed North Middle Tennessee district of the national competition.
The participating students will present projects in a wide range of categories, including performance, websites, exhibits, papers and documentary film, all centered on this year's theme of "Rights and Responsibilities in History." The winners in each category will go on to the state competition in Nashville. Students who place in that event will qualify for the National History Day Competition in College Park, MD.
"This is always a great event because it help builds citizenship while also teaching students to think about the critical consequences of historical actions," Dr. Kristofer Ray, APSU associate professor of history and the event coordinator, said.
The National History Day competition began in the early 1970s as a way of creating excitement in students toward the subject of history. More than half a million students now participate each year in the event, which helps them develop skills such as critical thinking, problem-solving, research and oral and written communication.
"In this standardized test-driven world, Tennessee History Day reminds us that the humanities and critical thinking are essential," Ray said.
The students will arrive at the campus's Morgan University Center early that morning and spend much of the day presenting their projects to panels of judges. Later that afternoon, an awards ceremony will be held for the top participants. The public is invited to attend the presentations and the awards ceremony.
For more information on the Tennessee History Day Competition at APSU, contact Ray at .