Museum cars damaged in sinkhole collapse will be shipped to Warren, Michigan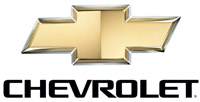 Detroit, MI – To help the National Corvette Museum recover from the massive sink hole, Chevrolet will be overseeing restoration of the Corvettes damaged. The process will be managed by General Motors Design in Warren, MI.
"The vehicles at the National Corvette Museum are some of the most significant in automotive history," said Mark Reuss, executive vice president of General Motors Global Product Development.
"There can only be one 1-millionth Corvette ever built. We want to ensure as many of the damaged cars are restored as possible so fans from around the world can enjoy them when the Museum reopens," stated Reuss.
The restoration will be overseen by Ed Welburn, vice president of GM Global Design.
When the cars are recovered, they will be shipped to the Mechanical Assembly facility, a small specialty shop within GM Design, where the best restoration approach will be determined. Mechanical Assembly has been part of GM Design since the 1930s, and today maintains and restores many of the vehicles in the GM Heritage Collection and GM's historic concept cars.
The National Corvette Museum is independently owned, and supported solely by charitable donations from enthusiasts. It is currently accepting donations on its website to assist in refurbishing the facility. Donations are tax-deductible.
About Chevrolet
Founded in 1911 in Detroit, Chevrolet is now one of the world's largest car brands, doing business in more than 140 countries and selling more than 4.9 million cars and trucks a year. Chevrolet provides customers with fuel-efficient vehicles that feature spirited performance, expressive design, and high quality.
More information on Chevrolet models can be found at www.chevrolet.com.
About the National Corvette Museum
The National Corvette Museum is the 'Gateway to All Things Corvette' and a member-driven, 501(c)(3) non-profit foundation. Weekly news on the latest Corvette developments, racing updates, event features and raffles are available by subscribing to "NCM eNews" at: corvettemuseum.org/ncmenews.
Dedicated to the mission of celebration, education and preservation, the Museum is open seven days a week, 8:00am to 5:00pm CT – located at Exit 28 on I-65 in Bowling Green, KY.