Topic: Chevrolet

Clarksville, TN – Austin Peay State University (APSU) has joined a state effort to distribute close to 300,000 free or low-cost cloth face coverings across the state.
APSU bought 30,000 (about 10 percent of the masks) to give to students, staff and faculty.
«Read the rest of this article»
Nashville, TN – Tennessee Governor Bill Lee's Economic Recovery Group (ERG) has developed the TN Strong Mask Movement, partnering with more than 30 flagship brands to distribute close to 300,000 free or low-cost cloth face coverings, at a projected value of more than $3 million, across the state.
«Read the rest of this article»

Clarksville, TN – On July 2nd, 2016, a Clarksville Police Department patrol officer discovered a crashed motorcyclist near the intersection of Tiny Town Road and Cainlo Drive. The motorcyclist, 29-year-old Jeremy Halstead from Clarksville, was later pronounced dead at Tennova Heathcare in Clarksville.
The driver of a red truck, Joseph Karnes, a 24-year-old Waverly resident, has been arrested for Leaving the Scene of an Injury Accident and Vehicular Homicide.
«Read the rest of this article»
Audi, Subaru, Lexus, Porsche, BMW lead the pack

Yonkers, NY – Consumers don't always have to spend top dollar to get a great car. The Consumer Reports 2016 Brand Report Card reveals mainstream brands like Subaru and Mazda can often deliver as much quality as more opulent luxury brands.
The highest overall brand scores in Consumer Reports' annual indicator of which brands make the best cars went to Audi (80) and Subaru (78). Consumer Reports currently Recommends 100 percent of each brand's models that it has tested. Luxury brands Lexus (76), Porsche (76), and BMW (76) rounded out the top five in CR's rankings.
«Read the rest of this article»
Over Three-quarters of customers that haggled were successful in negotiating a discount.

Yonkers, NY – Consumer Reports latest survey of repair service satisfaction found the odds are consumers will be more satisfied with an independent repair shop than with a franchised new-car dealership.
The one automaker that outscored the independent shops was the electric carmaker Tesla, which earned high praise for its on-time repairs, courtesy, price, quality, and overall satisfaction. But part of Tesla's current success might be because it's new to the market, and it has a relatively small number of customers to satisfy compared with the established luxury brands. «Read the rest of this article»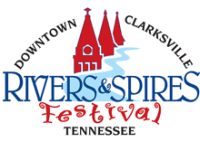 Clarksville, TN – The Rivers and Spires Festival has brought the streets of Historic Downtown Clarksville to life with a maze of family friendly activities, musical acts and one-of-a-kind entertainment for over a decade. This April 24th-26th will be no different, and it will be bigger and better than ever.
This annual, must-attend event has so much music and free fun packed into the three days that it is mind blowing that it costs absolutely nothing for you and your family to get in.
«Read the rest of this article»
Crew Took Opportunity to Grab Car During Sinkhole Prep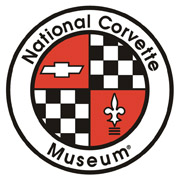 Bowling Green, KY – In an unexpected turn of events, the Millionth Corvette was resurrected from the depths of the sinkhole today.
"Initially there was no intention to bring the Millionth out, but as we got in there and saw more this morning we felt like this might be our best chance," said Danny Daniel, President of Scott, Murphy and Daniel Construction.
Danny indicated that they pulled the car by one wheel from where it was lodged and it swung free into the cavern.
«Read the rest of this article»
Museum cars damaged in sinkhole collapse will be shipped to Warren, Michigan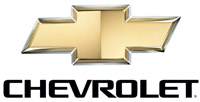 Detroit, MI – To help the National Corvette Museum recover from the massive sink hole, Chevrolet will be overseeing restoration of the Corvettes damaged. The process will be managed by General Motors Design in Warren, MI.
"The vehicles at the National Corvette Museum are some of the most significant in automotive history," said Mark Reuss, executive vice president of General Motors Global Product Development.
«Read the rest of this article»