Written by Sgt. Justin Moeller
4th Brigade Combat Team, 101st Airborne Division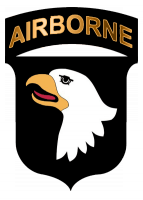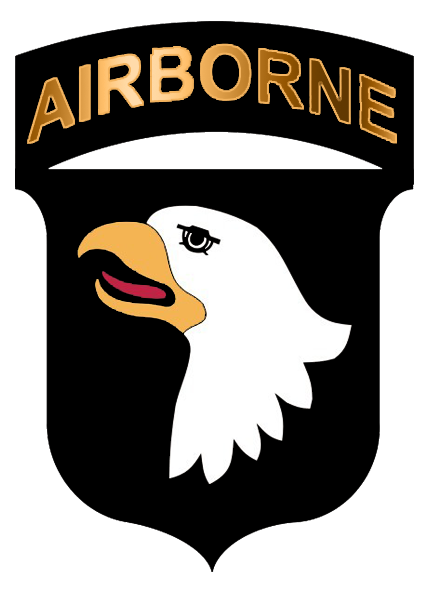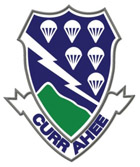 Fort Campbell, KY  – Spc. Brian D. Messersmith, a soldier with Able Company, 1st Battalion, 506th Infantry Regiment, 4th Brigade Combat Team, 101st Airborne Division (Air Assault), received two Army Commendation Medals, one with a Valor device, as well as a Purple Heart, during a ceremony February 7th, 2014.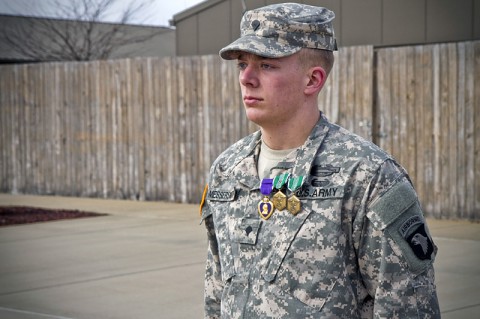 "Spc. Messersmith is the embodiment of what we want soldiers to be," said Capt. Benjamin Scott, commander of Able Company, 1st Bn., 506th Inf. Regt., 4th BCT, 101st Abn. Div. "His attitude, his work ethic, everything he does, is exemplary."
The ARCOM with "V" device was awarded for his exceptional actions after his element was struck by a suicide vehicle borne improvised explosive device (SVBIED) on June 3rd, 2013.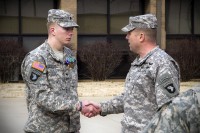 Putting his own wounds on hold, he first tended the wounds of an interpreter as well as those of his fellow soldiers, after which he was integral in regaining security for his element. The second ARCOM was awarded to him as his end-of-tour award.
"His actions on the third of June showed an incredible bravery and dedication to his comrades," said Scott. "It wasn't a surprise that he took action."
The Purple Heart medal was awarded to him for injuries he sustained during that SVBIED attack. It was also the second Purple Heart he received for this tour.
The first one was awarded to him while he was recovering in Walter Reed National Military Medical Center in Bethesda, MD., from wounds sustained during an attack on July 15th, 2013.