Topic: IED
Blanchfield Army Community Hospital Public Affairs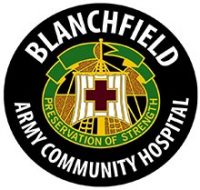 Fort Campbell, KY – A combat medic specialist currently assigned to Blanchfield Army Community Hospital on Fort Campbell, Kentucky was named the 2020 Angel of the Battlefield for the United States Army during a virtual ceremony with Gen. Mark A. Milley, Chairman of the Joint Chiefs of Staff, October 27th, 2020.
Sgt. First Class Kyle J. Wagner was among five recipients honored by the Armed Services YMCA for selfless courage and unwavering sacrifice while saving lives on the front lines overseas or during emergencies at home. The program honors angels nominated from each service for actions from the past and present.
«Read the rest of this article»
Blanchfield Army Community Hospital Public Affairs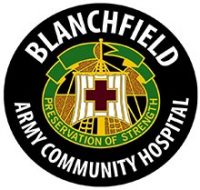 Fort Campbell, KY – Located deep within Blanchfield Army Community Hospital (BACH) on the zero level of the A building near the medical library, the Physician Assistant Training Center honors the memory of Capt. Sean P. Grimes, who served as a physician assistant deployed to Iraq with the 2nd Infantry Division.
On March 4th, 2005, Grimes and three members of his unit; Sgt. 1st Class Donald W. Eacho, Cpl. Stephen M. McGowan, and Spc. Wade Michael Twyman, were killed when an improvised explosive device exploded near their vehicle in Ar Ramadi, Iraq.
«Read the rest of this article»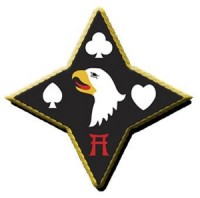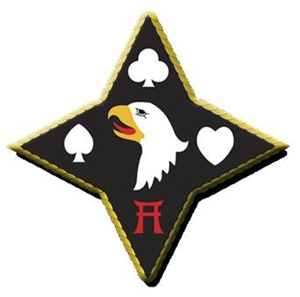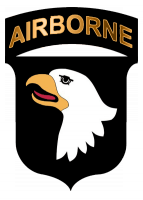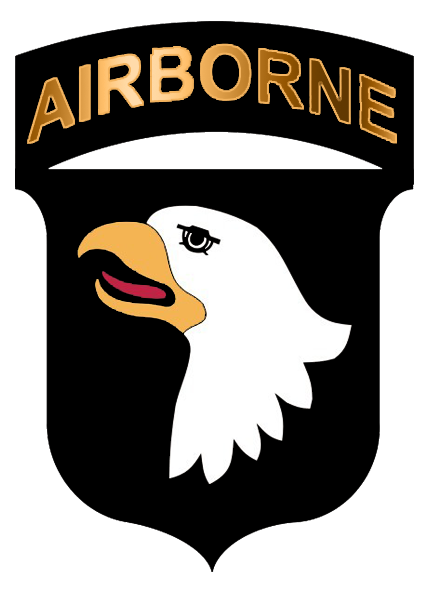 Fort Campbell, KY – The 510th Military Police Detachment, 716th Military Police Battalion, 101st Sustainment Brigade, 101st Airborne Division provides continuous service to the community and the nation for training and fielding Military Working Dogs (MWDs). From providing unique patrol, explosives and narcotic detection capabilities through law enforcement on Fort Campbell, Kentucky to deploying into combat zones such as Iraq and Afghanistan, the 510th Military Police Detachment is staying busy.
«Read the rest of this article»
Written by Staff Sgt. Caitlyn Byrne
101st Airborne Division (AA) Sustainment Brigade Public Affairs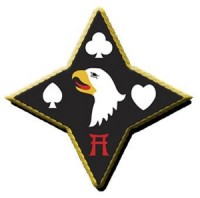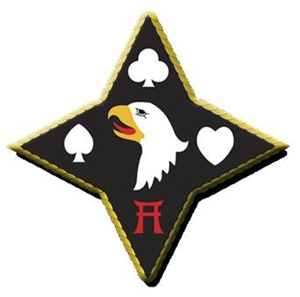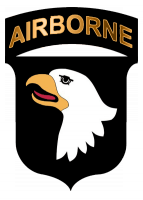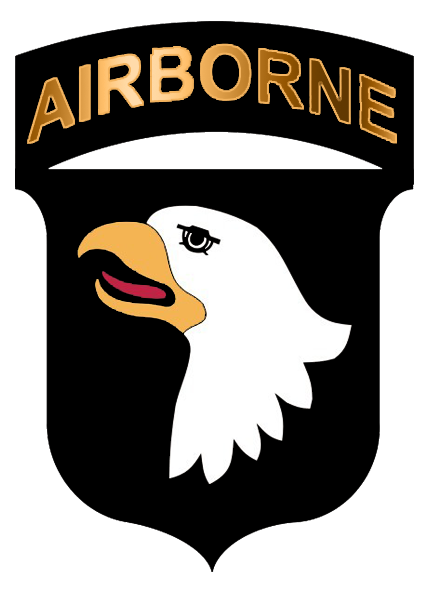 Bagram Airfield, Afghanistan – Pebbles and dust flew as the black and tan German Shepard, Larry, a working dog from United States Forces-Afghanistan Mad Dog Kennels, hurtled toward his intended target, a burly man from AMK9's contract working dog team in a bite suit.
In an explosion of muscle and fur, Larry launched himself at the man, clamping his jaws around a healthy portion of the suit.
«Read the rest of this article»
Written by Staff Sgt. Adam Hinman
20th CBRNE Command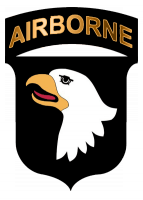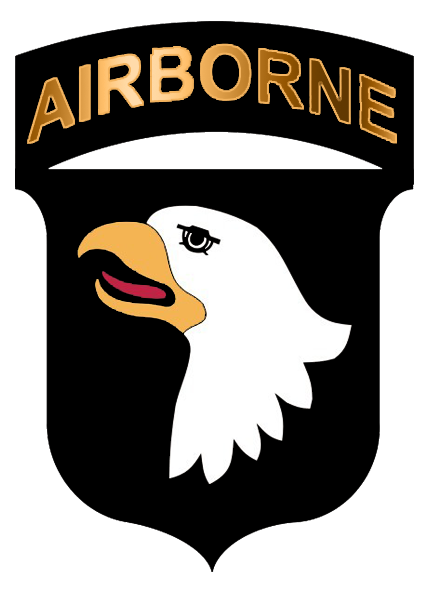 Fort Campbell, KY – This is the first time the group's headquarters was able to conduct training with one of its subordinate battalions, the 184th Ordnance Battalion (EOD), and two of the battalion's companies, the 49th Ordnance Company (EOD) and 717th Ord. Co. (EOD), at the same time.
The exercise included External Evaluations for the two companies as they prepare to deploy in support of contingency operations in Asia while simultaneously giving the group and battalion an opportunity to increase their level of preparation for no-notice, world-wide deployment.
«Read the rest of this article»
Congressman Marsha Blackburn
7th District of Tennessee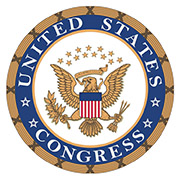 Washington, D.C. – At President Donald Trump's first State of the Union address, he invited a very important guest from our own Clarksville, TN. We all know that any person who signs up for the armed services already exhibits an extraordinary character.
The sacrifice that they, and their families, make to serve our country is beyond measure. Through their commitment to protecting our nation, we are forever in their debt. America is the greatest country on earth, but it can only remain so because of the selfless acts of those who serve in our military.
«Read the rest of this article»
Written by Maria Christina Yager
Blanchfield Army Community Hospital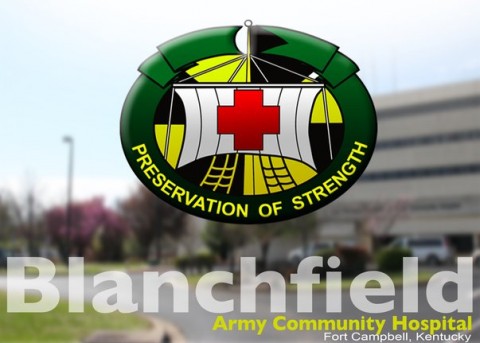 Fort Campbell, KY – A rocking horse, meant to bring joy to children while honoring a fallen Soldier, was donated to the Fort Campbell Fisher House, October 13th, 2017.
The horse was hand crafted by volunteers in honor of Sgt. 1st Class Tony Knier, assigned to the 1st Battalion, 505th Parachute Infantry Regiment, 3rd Brigade Combat Team, 82nd Airborne Division, Fort Bragg, North Carolina. Knier died October 21st, 2006 from injuries sustained when an improvised explosive device detonated near his vehicle in Bayji, Iraq.
«Read the rest of this article»
Written by 1st Lt. Daniel Johnson
2nd Brigade Combat Team, 101st Airborne Division (AA) Public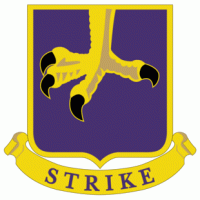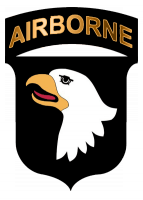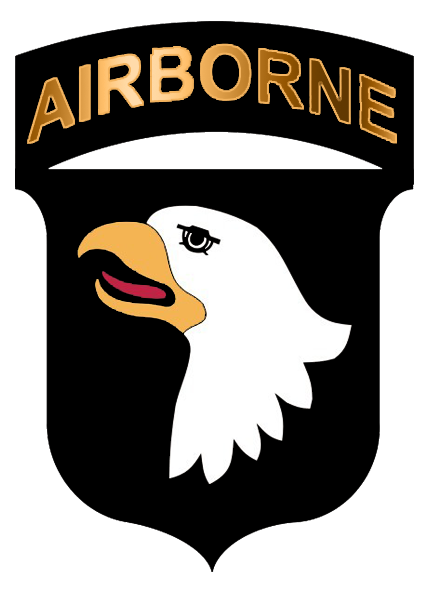 Qayyarah West Airfield, Iraq – Smoke rose in the distance from an oil field set on fire during the battle between Iraqi security forces and the Islamic State of Iraq and the Levant as U.S Army Sgt. Addison Owen stood outside his tent.
Owen, an infantryman with Company B, 1st Battalion, 26th Infantry Regiment, Task Force Strike, 101st Airborne Division (Air Assault) is no stranger to Iraq, this is his second time deployed to the country.
On his first deployment he fought beyond the oil-field, but now he has a different mission. In support of Operation Inherent Resolve he is part of a multi-national effort to assist the Iraq security forces.
«Read the rest of this article»
Written by Robert Harrison
U.S. Forces Afghanistan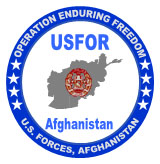 Bagram Airfield, Afghanistan – They look like normal everyday dogs with their tails wagging. But when given the right command by the right person, military working dogs "snap-to," just like the disciplined Soldiers they protect.
Working alongside U.S. service members throughout the world, military working dogs are a dedicated, reliable battlefield companion to the military police (MP) handler. They are always on guard to protect the team, either through bomb detection or when necessary aggressive protection.
«Read the rest of this article»
Written by Laura Boyd
BACH Public Affairs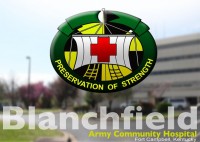 Fort Campbell, KY – A Fort Campbell Warrior Transition Battalion Soldier was one of 13 medics honored at nearby Valor Hall Tuesday during the 7th Annual Armed Services YMCA Angels of the Battlefield event featuring decorated Army veteran, Noah Galloway, as keynote speaker.
Medics save lives on the battlefield and are often referred to as "Doc" by their peers. Sgt. 1st Class Robert Ernest Minor was no exception to this worthy title.
Minor was the team sergeant in charge of training and leading medics at Tarin Kowt, Afghanistan from May 2010 to May 2011.
«Read the rest of this article»