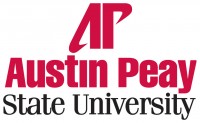 Clarksville, TN – In 2010, an Austin Peay State University library professor named Inga Filippo approached Kathy Heuston, associate professor of communication, about producing a short video on the famed advice columnist and Clarksville native Dorothy Dix.
The University's Felix G. Woodward Library houses the Dorothy Dix Collection, the most comprehensive collection available on the journalist, but after looking over the material, Heuston proposed something a little more ambitious – a short documentary on Dix.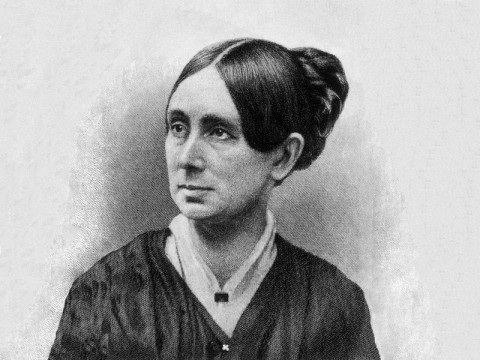 During the next few years, she wrote a script, enlisted the aid of an APSU student named Joseph Mendes and traveled to New York City and New Orleans to film interviews and collect footage.
Last July, "An American Journalist, Dorothy Dix" premiered on Nashville's NPT 2. Earlier this spring, Heuston also learned that the film had received a prestigious Broadcast Education Association (BEA) Award of Excellence for short form documentary.
"I received a couple of grants from the University to pursue this," Heuston said. "One was the Presidential Research Scholarship, that involved a student, Joseph, in the process. We did some traveling for this documentary, and most of the stuff we wanted to get, we did. We utilized the material in the library, and then it was just getting it all together."
The BEA is an international academic organization that focuses on the electronic media, providing a forum for issues and topics of mutual concern to educators and practitioners, thus to facilitate interaction between academicians and leaders in the industry. Heuston's short film competed against other documentaries directed and produced by professional filmmakers.
"We were competing against people who do this for a living," she said.
The finished documentary tells a story of Dix's journalism career with the images from the APSU library collection and interviews of historians and people who knew Dix. The Nashville PBS affiliate rebroadcast the film in February. It is also available online at http://ccma.apsu.edu/heuston/%20DixDoc.mov .
Elizabeth Meriwether Gilmer (1861-1951), writing under the pen name Dorothy Dix, was America's most widely read and highest paid journalist at the time of her death. Her advice on love and marriage was syndicated in newspapers around the world.
The University's Dorothy Dix Collection consists of autobiographical and biographical information on Dix; all books written by and about her; column and advice writings; investigative writings; 40th anniversary articles as a columnist; correspondence between her and professional colleagues, friends and relatives; articles, book chapters, thesis, dissertations written about Dix and her work; research papers from the Dorothy Dix Symposium; professional honors and awards; travel diaries; memorabilia and passport depicting many of her travels; product testimonials; books from her library; childhood autograph book; scrapbooks from her school days; photographs and slides of Dix, her relatives, friends and homes she and her family owned; and the Dorothy Dix Collection administration.
For more information about the documentary, contact Heuston by telephone at 931.221.7554 or by email at leek@apsu.edu.