Topic: New York City
Clarksville, TN – "Silent Night" is one of the best loved Christmas carols of all time". In my humble opinion, somehow the simple words convey the mystery and simplicity of the real Christmas story better than any other hymn.
The original carol was entitled, Stille Nacht, heilige Nacht; it was written in German at the request of an Austrian priest, Father Josef Mohr.
According to www.silentnight.web.za, "on December 24th, 1818, Joseph Mohr journeyed to the home of musician-schoolteacher Franz Gruber who lived in nearby Arnsdorf. He showed his friend the poem he had written four years before and asked him to add a melody and guitar accompaniment so that it could be sung at Midnight Mass."
«Read the rest of this article»

Clarksville, TN – An impromptu New York City visit and a heartfelt thank you note helped to spark a recent donation of 16 Frank Paulin photographs to the Austin Peay State University (APSU) Art Collection from the renowned Bruce Silverstein Gallery.
«Read the rest of this article»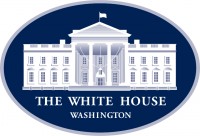 Washington, D.C. – President Donald Trump signed a memorandum yesterday to hold local politicians accountable for refusing to protect their communities from ongoing riots, lootings, and mass property destruction.

Per the memo, Federal agencies will identify what funds are provided to Seattle, Portland, New York City, and other jurisdictions that have allowed violence, lawlessness, and property damage to persist.
«Read the rest of this article»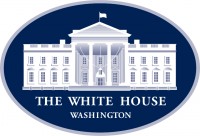 Washington, D.C. – Thanks to Operation Warp Speed, "the entire process for delivering a safe and effective vaccine—to be assessed by FDA's apolitical scientific experts just as any other vaccine would be—is underway and on track," HHS Secretary Alex Azar writes in USA Today.

"We are immensely encouraged by the progress so far, and hope to celebrate the successful delivery of a safe and effective vaccine in large quantities in the months to come."
«Read the rest of this article»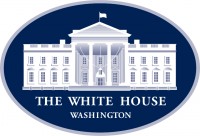 Washington, D.C. – "The crime and chaos in Democrat-run cities have gotten so bad that liberals are even getting out of Manhattan's Upper West Side. Rather than rethink their destructive policies, the left wants to make sure there is no escape,"
President Donald Trump and Housing & Urban Development Secretary Ben Carson write in The Wall Street Journal.
«Read the rest of this article»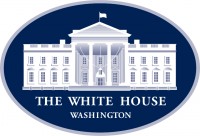 Washington, D.C. – "Two of the most advanced experimental coronavirus vaccines entered the pivotal phase of their studies on Monday," Peter Loftus and Jared S. Hopkins report for The Wall Street Journal.
"The start of the pivotal Moderna vaccine trial is the latest sign that the most advanced coronavirus vaccine candidates are moving into the final stages of testing, and could be ready for wider use before year's end if results are positive."
«Read the rest of this article»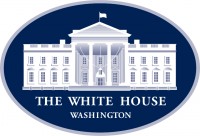 Washington, D.C. – PRESIDENT DONALD TRUMP: Hello, everybody. (Applause.) Thank you. Thank you very much, everybody. Please. That's a nice crowd on a nice, cool day. (Laughter.) It's beautiful, though. Might be hot, but it's beautiful.
We're here today to celebrate and expand our historic campaign to rescue American workers from job-killing regulations. Before I came into office, American workers were smothered by a merciless avalanche of wasteful and expensive and intrusive federal regulation.
«Read the rest of this article»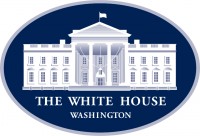 Washington, D.C. – "Melania Trump made a surprise visit and delivered box lunches on Thursday to a women and children's shelter in Washington, D.C.," Katie Jerkovich reports for The Daily Caller.

"It is important that, even in these challenging times, we find ways to help and connect with people and acknowledge the important work that is being done in countless communities across the United States," the First Lady said.
«Read the rest of this article»
Blanchfield Army Community Hospital Public Affairs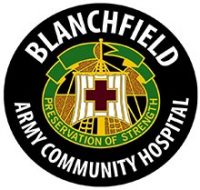 Fort Campbell, KY – The Army held Army National Hiring Days June 30th to July 2nd, 2020 as an Army-wide virtual campaign showcasing the U.S. Army's, training, benefits and education to inspire individuals to consider military service.
The goal was to hire 10,000 new Soldiers in 150 full-time and part time career options, including Army Medicine. With a variety of medical specialties available in the Army, healthcare professionals from Blanchfield Army Community Hospital (BACH) and Fort Campbell shared their experiences serving the nation and spoke about careers in the Army.
«Read the rest of this article»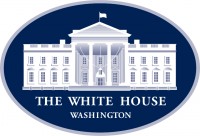 Washington, D.C. – "Defunding America's police departments is dangerous. Stripping resources away from local law enforcement will lead to animosity, increased lawlessness and have a disproportionate impact on urban communities that actually need them the most in a truly devastating fashion," Paris Dennard writes for The Daily Caller.
Surveys of urban communities show residents generally want more policing, not less. That includes 68 percent of Chicagoans in low-income neighborhoods, for example.
«Read the rest of this article»