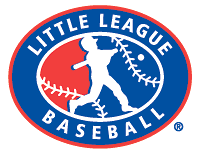 Goodlettsville, TN – Clarksville Nationals 9-10 year old baseball team ran into a buzz saw, July 15th in the Little League State Tournament at Moss-Wright Park, as they were no-hit by host team Goodlettsville National in a 17-0 loss.
Managing only four base runners in the contest, Clarksville National's best chance of scoring came in the bottom of the first inning where it drew two of its four walks in the game.
Connor Doughty led off the inning with a walk and moved around into scoring position at third base on a pair of wild pitches.
After a strikeout, Collin Pedigo walked giving Clarksville National runners it first and third with one out.
But that would be as close as they would get to getting a run on the board, with Doughty getting tagged out at the plate on the front end of a double-steal attempt, while Patton Samuels popped up to third base to end the inning.
Cameron Greathouse and Caleb Bowman were the only other Clarksville National batters to reach base on walks in the second and fourth innings respectively.
Goodlettsville National had no problems scoring, as they plated runs in every inning, including a six-run first inning to take the lead for good and a seven-run third to put the game away.
In the first inning, Isaiah Jones gave Goodlettsville National its first runs of the game on a two-run single, with Justin Brown having the big blow of the inning two batters later on a base-loaded double – scoring three to make it 5-0.
Goodlettsville National would add two more runs in the second inning on a two-run single by Jon Luke Simmons to make it 7-0.
Clarksville National would use six different pitchers in the game, but never found any answers, as Goodlettsville National put the game away in the third with its biggest inning of the game to extend its lead out to 15-0.
The big blow in the third inning for Goodlettsville National came on a three-run homer run by Wyatt Clements, with Carson Rucker also adding a two-run double.
The final two runs of the game for Goodlettsville came in the fourth inning on an RBI single by Rucker and a fielder's choice John Henry Knott.
Trying to keep it tournament run a live, Clarksville National will play a loser's bracket game versus Gallatin July 16th at 6:00pm.
Photo Gallery