Topic: Little League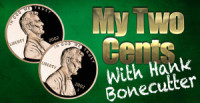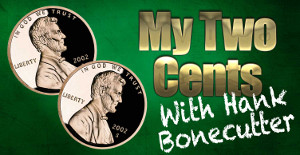 Jackson, TN – During a family vacation this summer, my family and I were blessed to meet a remarkable young man named Dusty Stanfill. He was born facing challenges that most of us couldn't imagine. You can read his story here. I remember that all he talked about was his beloved baseball team, the Jackson Generals.
Since returning from vacation, I had been trying to figure out a way to pay him a visit, so what better way than to surprise him at a baseball game. So, working with some fabulous people at the Jackson Generals, I straddled the Harley and took off.
«Read the rest of this article»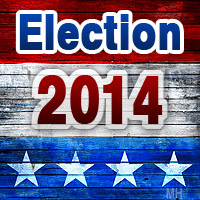 Montgomery County, TN – Montgomery County Mayor Carolyn Bowers was born and raised in Clarksville-Montgomery County. She graduated from Clarksville High School, then attended Austin Peay State University where she received her Bachelor and Masters Degrees. For 29 years, she taught high school business and computer classes in the school system. It was something she enjoyed and loved to do.
Serving as Montgomery County Trustee for two terms before becoming Montgomery County Mayor gave her experience with the county budget and the revenue end. As mayor, she began working on the expenditure end as well as managing the revenues and the bonds that you sell to fund capital projects.
«Read the rest of this article»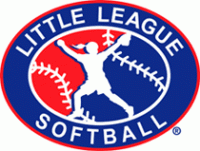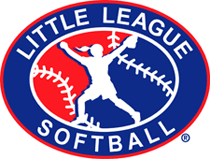 Clarksville, TN – North Carolina picked up two wins, July 28th on Moore Field at Merricourt Park, including handing West Virginia a 14-3 setback for its first loss in the 9-10-year old Little League Tournament of State Champions to set up a winner take all second championship game.
But even before the title game could start there was a little controversy between the two squads, with a coach from each team getting into a nose-to-nose confrontation over warm-ups – with both coaches being removed from the game by the umpiring crew and not allowed to be on the field or in the dugouts for the game. «Read the rest of this article»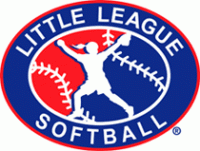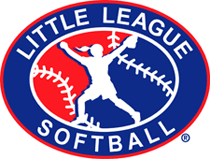 Clarksville, TN – A dropped fly ball in extra innings allowed West Virginia to score what turned out to the game-winning run, July 27th on Morgan Field at Merricourt Park, to help them reach the championship game of the 9-10-year old Little League softball Tournament of State Champions.
Tied 4-4, with two outs in the top of the seventh inning Jillian Holly was able to come around and score from second base when a fly ball to medium left-center field was dropped by the North Carolina center fielder.
North Carolina would get a runner as far as second base — with one out — in the bottom of the inning, but Tayven Stephenson finished the complete-game victory by getting a groundout and a strikeout to seal away the victory. «Read the rest of this article»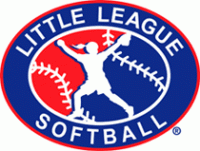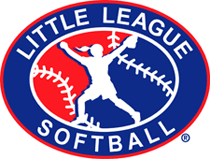 Clarksville, TN – Despite jumping out to an early lead Tennessee state champions Clarksville National saw its stay in the 9-10-year old Little League Tournament of State Champions come to an end, July 27th on Morgan Field at Merricourt Park, as they fell to Georgia 8-2.
The bats would be hot for Clarksville National to start the first inning, as they recorded four hits in scoring a pair of runs. «Read the rest of this article»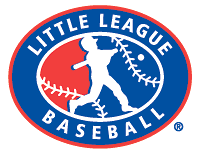 Clarksville, TN – Friday night, the Clarksville Nationals Little League team hosted a meet and greet and home run Derby for the 10 teams that were competing in the 12-year-olds State Little League Tournament. There are 10 teams in the tournament including Clarksville National, and Clarksville Northwest.
The players and their families had the opportunity to enjoy pizzas and soda, before getting down to business of home runs, in the Home Run Derby.
«Read the rest of this article»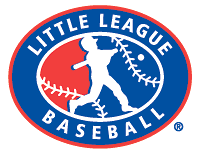 Goodlettsville, TN – Clarksville Nationals 9-10 year old baseball team ran into a buzz saw, July 15th in the Little League State Tournament at Moss-Wright Park, as they were no-hit by host team Goodlettsville National in a 17-0 loss.
Managing only four base runners in the contest, Clarksville National's best chance of scoring came in the bottom of the first inning where it drew two of its four walks in the game.
Connor Doughty led off the inning with a walk and moved around into scoring position at third base on a pair of wild pitches.
«Read the rest of this article»
Clarksville, TN – The Clarksville National Blue 9- and 10-year old All-Star team wrapped up its undefeated run through the District 9 Little League tournament, July 3rd, as they defeated the St. Bethlehem All-Stars, 7-4.
Finishing the tournament 4-0, Clarksville National Blue never trailed in the championship game getting out to a 6-0 lead after two inning – including a five-run outburst in the second inning.
"We got a great pitching performance from Logan Blackman to start the game and scored enough runs to hang on," said Scott Samuels, who along with Patrick Miller and Brad Greathouse coached the Clarksville National Blue. "We've got a good defense and our pitching has been solid the whole tournament and tonight was another example where we got a good start and our relievers came in and held them in check."
«Read the rest of this article»
Ft. Lauderdale, FL – The Northwest Little League Big League Division, (ages 15-18) baseball team, won the Tennessee State Big League Championship and advanced to the Southeast Regionals.
Northwest played in Pool B at the regional and advanced to the semi-finals after losing its pool play opening game to the Regional Host team — Florida District 21 — by a 3-2 margin and then rebounding to defeating Bristol, VA, 5–2.
«Read the rest of this article»