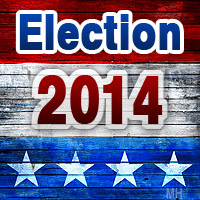 Montgomery County, TN – Montgomery County Mayor Carolyn Bowers was born and raised in Clarksville-Montgomery County. She graduated from Clarksville High School, then attended Austin Peay State University where she received her Bachelor and Masters Degrees. For 29 years, she taught high school business and computer classes in the school system. It was something she enjoyed and loved to do.
Serving as Montgomery County Trustee for two terms before becoming Montgomery County Mayor gave her experience with the county budget and the revenue end. As mayor, she began working on the expenditure end as well as managing the revenues and the bonds that you sell to fund capital projects.
"We've had a lot of progress I think in this community in the past eight years. We've seen our population grow by 12,000 county wide. It's an opportunity and challenge both for a community like ours," said Bowers.
"Our school system is like the tail that wags the dog because it's a big expenditure," stated Bowers. "Because now, this fall, we will have 32,000 students in the Clarksville Montgomery County School System. And that's just our public Schools. The student enrollment drives the need for new schools."
She continued, "Since I have been in office, we have built five new schools, four new elementary schools, one new high school and we have done major renovations to Montgomery Central High School and Northwest High School. I feel like at this point that our schools are in good shape. Of course we don't know whats going to happen. We hear different projections and the planning commission has been good about helping the school system make projections about growth."
The state is good about funding operating expenses through the Basic Education Program (BEP) formula. But, our county has been penalized about $2 million dollars in the past budget year because they think Montgomery County has the ability to fund more than we do for our school system.
"Whenever your building new schools or renovating old schools, anything with buildings, the state doesn't pay for that," commented Bowers. "So that's a capitol project expense that we have. Those assets that we build are going to last 20 years or more. That's the big elephant I guess you could say, is funding new schools because of the growth in our community. Over 70 percent of our debt is funding the construction and renovation of new school."
"But with the word about Fort Campbell and the cut backs by 2016, it causes us to go back, rethink and have an alternate plan and see actually what would happen to our community if that happens."
"I think some of the positive things are the new jobs we have been able to bring to our community through recruiting new industries and the expansion of existing industries. When you get industries located in your community, you want them to be successful. So you do everything you can to help them. When they expand and create more jobs or update their technology, it's important that the county and industrial development board, which the county funds, is involved."
"Talking to executives, even if their from Japan, or South Korea, as you know that's where we're seeing some of our industries come here from, it's important to be able meet with those people, know their customs and how talk to them and tell them the positive aspects of your community. Not just one area, but they want to know the whole overall picture. One thing they always ask about is our public school system. I think we can all be proud of the public school system we have in Clarksville-Montgomery County. It's one of the top ones in the state," stated Bowers.
With economic and population growth, you have the need to continue growing and developing your school system.
"We've done a good job so far on building schools that are needed. Last school year and this school year, Rossview Elementary School has had 14 portable class rooms and that's just not fair to students to spend all day in a portable class room. We need to eliminate that problem," Bowers said. "That's why Oakland Elementary School was moved forward to be built. It's under construction right now. It's planned to be open August of next year. So that should alleviate a lot of crowding and portable classes rooms that we have currently in that area of the county."
"The next thing moving forward is a plan for several of the recent elementary schools that we've built. The design has been to have a larger core so that we can add some wings onto those schools for additional student capacity in the future as needed. That will be less expensive than building an entire new elementary school. I think that will come forward in the future. I think we might be safe with what we have now capacity wise for 3 years maybe. We just have to wait and see how our population growth occurs."
The growth Clarksville-Montgomery County has experienced over the last few years has created some growing pains with infrastructure. Some roads such as Trenton Road, Wilma Rudolph Boulevard and Warfield Boulevard are becoming more and more congested. Also, Hwy 48/13 coming out of Clarksville and across the Cumberland River to southern Montgomery County is heavily congested during the mornings and late afternoons.
"I know there are needs for improvement in infrastructure as we grow in population. Because we see bottle necks in transportation," Bowers stated. "I know before they opened the second turn lane at Madison Street and the connector road, you just backed up and waited three or four lights maybe before you would get through there."
"Going over the Cunningham Bridge, across the river to the south end of the community, the traffic is really backed up. There is a need to make more lanes there through Hwy 48/13 so that you don't have the backup of traffic in the mornings and afternoons."
"We are working on that. It's a matter of money that comes from the Tennessee Department of Transportation. Those funds come from the United States Department of Transportation. I think that anyone that has been listening to the news knows the U.S. Department of Transportation has been stalled waiting on a transportation bill. Their trying to make some movement to adopt one in October of this year."
"But there are plans to widen Hwy 48/13. Of course, there are plans for State Route 374 to come through there and that would relieve a lot of traffic crowding on Riverside Drive and coming across the bridge. So I think you will see that movement come forward before you see other things happen."
"We have the Metropolitan Planning Organization, MPO, that the City Mayor, County Mayor and the local Regional Planning Commission works with. We have representatives from TDOT that work with us every time we have a meeting. We work through setting priorities for what we think the needs of our county are and we have a lot of needs."
"Depending on what end of the county you live in, then that's your priority. There are so many needs, so many projects that are needed to go forward. We took a tour just three to four weeks ago with TDOT Commissioner John Schroer and TDOT employees of the projects in Clarksville-Montgomery County."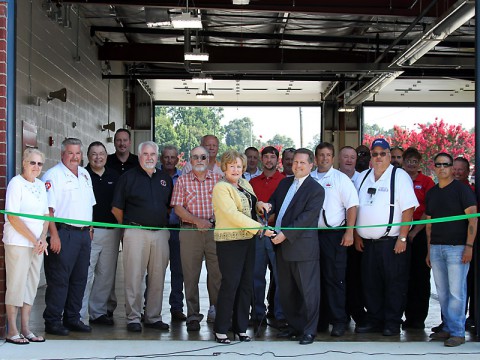 "Hankook Tire has pushed forward the public safety needs of our roads. These are the roads over near the interstate. That's where we're seeing a lot of traffic growth too, exits 1, 4, 8 and 11. They are making improvements there on the entrance and exit ramps. At exit 8, their actually going to be putting a new bridge across there on Rossview Road to help alleviate the traffic.
"We have the Rossview School complex on one side and the industrial park on the other. So that's really going to be a huge traffic jam. Hopefully, they can get that finished by the time Hankook opens. I don't think it's going to happen but it needs to."
"They are also making improvements at exit 4 to widen and put in new stop lights."
"The county is working on a project to improve Oakland Road to alleviate some of the traffic and accidents that occur there because of the sharp curves in that road. We're trying to line that up with the lane widens that are going to go all the way up to the industrial park and stop lights that the state has going on."
"Then on Madison Street from Walmart out to McAdoo Creek road, that project is under construction."
"On Hwy 48/13, we told them that when they start construction we want to see them begin where the bridge needs to be built first. I think that's gonna help more than anything. You will see that come forward, but funding from the state is an issue at the moment," said Bower.
In the County Government, we have an elected highway supervisor that takes care of the county roads. The county roads are in good shape. But the county roads are not really where the traffic is.
"The traffic is on the state roads. So we work together, the City Mayor, the County Mayor, the jointly funded Regional Planning Commission, Metropolitan Planning Organization and we have a TIP, Transportation Improvement Plan, where the state breaks those projects down into smaller pieces that can be funded a piece at a time," stated Bower.
"Trenton road one project that we've been working on since I came into office. The previous administration didn't want to talk about Trenton road. But now, we finally have Trenton road on the TIP to come forward and it will be done in pieces until we can get it completed from Wilma Rudolph all the way to exit 1."
"It will slowly come forward. The way the funding is now, their saying 15 years and we all know that it needs to be done well before then. It needed to be done before now."
The Army draw down projected in 2016, due to sequestration, calls for cutting 16,000 personnel from Fort Campbell. This is about half of its current population. Fort Campbell is a major economic influence in Christian County, Kentucky, and Montgomery County, Tennessee, where the Armed Forces accounts for 23 percent and 14 percent of the workforce respectively.
The SPEA (Supplemental Programmatic Environmental Assessment 2020 Force Structure Realignment) document that the Federal Government has put out according to the sequestration would have a dramatic effect in the worst case scenario on our community if we had a draw down of half the troops at Fort Campbell.
"I tend to be more of a positive thinker in thinking that they have put out the worst case scenario. You have to be ready for that, but we need to let them know what it would do to our community," said Bower. "But we also need to let the people at the Federal level know that we want our military to be strong because we want to feel safe in our country. With all these third world countries and the conflicts going on around the world, we want to be prepared."
"We've got stake holders in Clarksville-Montgomery County that are forming a group to study and react to those comments that were put out. Because that's what the Federal Government has asked us to do. "We have been talking to Col. David Dellinger, Garrison Commander at Fort Campbell. The Federal Government wants facts, they don't want an emotional reaction. They want factual data about what this would do to our community and how we would react. We are in the process of putting this together now."
"We are going to create a white paper that will be sent to Washington and sent to all of the Tennessee U.S. Senators and Congressmen. We will lobby to them as well as let them know how important we think Fort Campbell is not just to our community but to the whole country. Because it is. We know they are the first to be called into action when a conflict occurs most of the time."
"We think that we have high quality labor force in our community and a lot of that's due to retired military and military spouses. And yes, we do have to make a Plan B for what we would do if we had to pull back. So we are working on those plans."
"We will have our paper written and then we will start to react and lobby. They will come here and listen to our reactions and our report. But we are compiling all the data and factual information right now. We are doing that in a joint effort with stake holders in our community."
With the possible reduction at Fort Campbell looming and the population growth projected in the coming years, there is a bigger need than ever to bring more jobs to Clarksville-Montgomery County.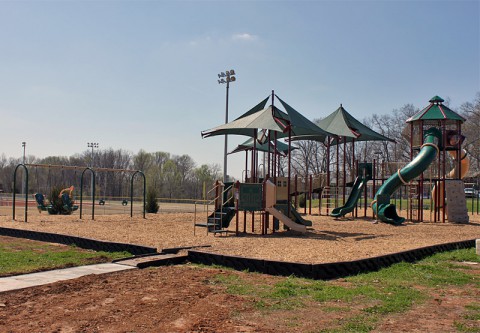 "One of my priorities since being in office is to bring in more higher paying jobs for this community. I have really taken that to heart," Bowers stated. "Anytime I have the opportunity to work with the Industrial Development Board, and the Economic Development Council, I do so. Anytime there is a site selection team coming to this area, the City and County Mayors both go forward and we tell them about the assets of the community."
"Being in the school system for 29 years, I feel like I know the ends and outs and I stay close to that so I can offer a good explanation of the current status of our school system. It is something to be very proud of. That is one of the first questions they always ask."
"The other is that they want to know about the quality of life in the community. That is why I have been a big proponent of improvement of the county owned parks. I think you've seen the city government move forward with the marina and that area. So I think we have made improvements to our quality of life. It is something to be proud of."
"I think that we have a community that people see as being a beautiful community. They like the friendliness of the people. I've heard some of our people that come in as prospects say that everybody is nice and friendly. When Agero was looking at our community and we were competing with another state, they said that the friendliness of the people in the community, their positive attitude, and the quality of the workforce is what made them come here."
"That's what we try to put out there. We work as a joint resource, everybody, Workforce Essentials, the Career Center, the school system, the Economic Development Council. We put it out there and sell our community just like we did when we were recruiting Hankook Tire and Hemlock Semiconductor.
"We do think that Hemlock is going to open up and come forward in the next 18 months to two years or so. That's looking positive."
Growth brings other challenges to the community. More people and more child, equals the need for more parks and ball fields.
"I am very proud of the improvements in the County Parks. That was one thing I wanted to do when I came into office because they really hadn't been improved in over 10 years," said Bowers. "The first thing we tackled was improving the ballparks. Because we know that a lot of families take part in the Little Leagues. So it was very important to improve those parks that benefit a lot of our children in the summer."
"So we first started on St. Bethlehem Civitan Park to totally redo that park. It was pretty much closed for a year. But after you build a park and the ball fields, it takes a year to get really get the grass and the playing field in good shape. So I've been very proud of it and I've heard a lot of compliments on the quality of the fields this year."
"To go out there on opening day and to see over a thousand people there, the players and parents. It's awesome. It's an awesome experience. You realize that whatever you do that the community really does appreciate it and it's the tax dollars paying for it.
"Also, at St. Bethlehem Civitan Park, we were able to build a horseshoe tournament area there and we've seen that activity pick up in our community. We had the United States Championships here this summer. It wasn't a huge crowd like maybe a ball tournament. But it is something that's growing."
"We also improved Woodlawn Park for their Little League. On the park improvements for both of them, we did not just concentrate totally on the ball fields. There is playground equipment there for the children that are there with the families while their watching the kids play ball. Lots of families just come out to enjoy the playground. There are covered pavilions near the playground so they can have a picnic or the parents can sit in the shade and take a break. It's just nice to see people enjoying all of that."
"We took the South Guthrie Community Center, which was the old Rosenwald schoolhouse back in the 1920's with the original structure, and added on a community section to the right hand side of it and created a historic classroom there."
"So if you haven't been out there, it's kinda like a hidden treasure. It's set off by itself in South Guthrie. It has a big patio area in the back. It is on a nice level piece of land. It just kinda looks like your at a retreat out in the country and it's well used. It has a full kitchen."
"We have been able to acquire some property right next to it for a big parking lot. Because right now, parking is an issue. So, we will be adding a parking lot there in the next year and some picnic tables as well. So that's really a nice retreat area for people that want to use it. And it is used a lot by the community there now."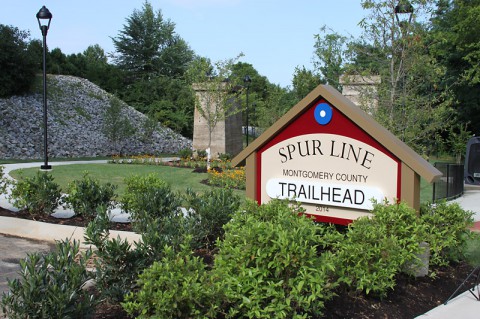 "We have also opened the Spur Line Trailhead Park. It's named after the old railroad spur that came through there. It's a neat little pocket park for people downtown. It's owned by the County, but it's right downtown for people to go and enjoy. They can walk down there and sit under the shade, have lunch and relax."
"One other park that I'm real excited about is Rotary Park. It's our natural park. It doesn't have ball fields. It's just a great little natural area."
"We just completed earlier this spring an ADA trail that's right along the stream. It's so relaxing. You can take a wheelchair back there since it's ADA accessible. It's just so remote. It reminds you of being in the Smokey Mountains when you walk along there. It's just so neat. I encourage everybody to go back there and walk that trail."
"There has been no sewer, no water, or electricity in Rotary Park. We are trying to bring it up to date by doing that. So the city has offered to help us by putting the water and sewer through there because they needed that to expand to a subdivision that's back behind Rotary Park and it would cost them less to go through the park than to go around it. So it helped us as far and bringing the sewer and water through there."
"We also are going to be creating some trails in the space where they had to clear the trees out to put in the sewer and water lines. So that's a plus plus I think for the City and the County."
"I've received a comment or two about them taking down some natural habitat, but sometimes you have to do that for these projects and we know the habitat will come back. But we are going to create trails and the City is going help chip up the trees they had to cut down to put over the trails."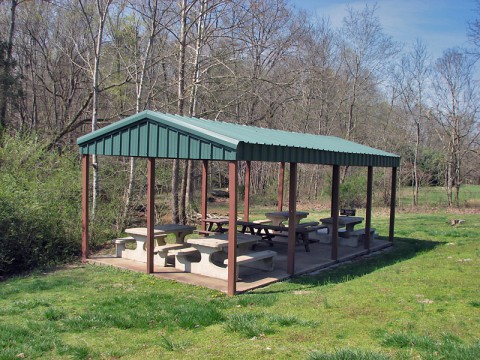 "We're excited about that project. Adding the lights will make it safer. We are adding a new restroom up at the top of the hill at the big pavilion. It's a really an old old restroom and that pavilion is used a lot."
"The Clarksville Academy just got a grant from the Community Health Foundation to put some outside type exercise equipment at Rotary park. So we are trying exactly how to fit that in the master plan there as well. So there are some added features but it will still be a natural area."
"The one big thing coming forward is the new park at RichEllen across the river for the community over there. All they've ever had is the ball fields at the schools. We are excited about this park."
"We looked for a couple of years for some level land that we could afford to purchase across the river. You know if you live over there, there's not a lot of level land. It's rolling hills. It's beautiful land."
"We found a piece that a person came to us and said they would be willing to sell it at a lower price for a park and asked that it be named after his family. That's why it's call RichEllen."
"It is up a hill, but when you get to the top of the hill, that land levels off and is some of the most beautiful land around."
"If you haven't been up there you might think why are you building ball fields on a hill. But after you go up there, it levels off. There will be some retaining walls. It's going to be a beautiful park."
"There is going to be a large pavilion up there for the whole community. You can have car shows. You can have craft fairs. There will be so many events that the community can hold out there. It will be a nice place for community events. It will have playground equipment, walking trails and picnic areas. We are very excited to see that come forward."
The 2014 projected population, according to the Clarksville-Area Chamber of Commerce, is 176,011. A study by the University of Tennessee Center for Business and Economic Research projects the population of Montgomery County to be 199,942 by 2030. With this kind of growth, there will be a big need for road improvements in the future.
"I see us having to fund road improvements if we don't get Federal or State funding. We are trying to see if that funding will come forward from the Federal level and the State level. So they may take some actions on some road tax or some way to fund it," commented Bowers.
"Of course, Tennessee has never borrowed funds to build roads. I'm hoping that they will try to find a way to pass a law either at the Federal level or State level to help us fund roads."
"I think all of us realize though that the war has actually taken money away from that transportation fund because the war has cost us so much over the last few years. So I think in the future we're going to have to see some dedicated funding added to roads and transportation."
"In our community, we're not ready I don't think for mass transit yet. The City and County were able to join the RTA, the Regional Transportation Authority, this last year. With that came the buses that take people to Nashville that work. Those buses take them to and from everyday."
"They are about to add a fourth bus to that, going to and from Nashville. We are actually seeing some people coming from Nashville to Clarksville to work. So that's helped hopefully with some of the traffic on Interstate 24. But the issue is local traffic."
"The state looks at it by numbers. They put the counters on the road to see how many cars are using that road in a day. We all know that we don't like to sit in traffic. And we know that if we are recruiting industry, if they go out and sit in traffic, it's a turn off for them."
"We have been working, the City Mayor, myself and the Planning Commission, with our MPO. We have a good working relationship with TDOT Commissioner Schroer. He is very communicative with the City and County Mayors. It is a much improved communication over what we had years ago."
"Our state legislators are communicating with us closely too. That's what you have to do, lobby for the money, for the improvements and make your case. That's exactly what we're doing to move us forward. If the state doesn't come up with any money, then we're going to have to look at some way locally to fund that."
"We do have of course, as I've said earlier, have an elected road superintendent that takes care of the county roads. But the issue we know is the state roads. You really have to work with TDOT to get that accomplished."
"I think that it's not to out of the ordinary to think that moving forward, we're going to have to put some money into a project to get it going. We did that years ago and we always commit a match to whatever their funding. We're working hard at that all the time. We don't neglect it.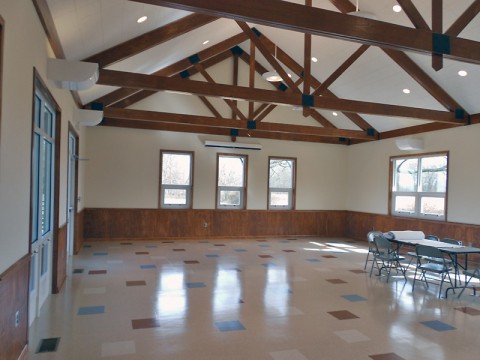 "People may say we're not doing anything, but we are. We're working in a joint effort. The chamber is not going speaking one way, the city speaking another and the county speaking another. We have been told by TDOT Commissioner Schroer that this past four years, he has seen Clarksville-Montgomery County come forward with a joined effort. Our priorities are together."
"What happens if you go to the state and you say I want 374 done and somebody else says I want Trenton road done, they don't know what to do. So they just go to another county that has their act together. So we have to speak with a united voice on that. That's the important part."
"For the next four years, Fort Campbell, that sequestration, and the cut back of troops looms in the back of our minds. We think realistically that we may see maybe 3,000 troops leave. But the worst case scenario might be the 16,000, so we've got to plan for that."
"But we also have to still plan for growth and moving forward. That's actually what we will be doing. Keep in the back of our mind that the Federal funding level is drying up right now for some of the things, grants are more competitive. But we're working hard in Clarksville-Montgomery County. We're not just sitting back. I'm so proud to be apart of that."
"In the next four years, one of the projects I want to see finished is the Veterans Nursing Home. It is coming forward to completion in December of this year, January of 2014. They will be ready to start taking patients. That will be great. This is the first Veterans Nursing Home we've every had built in Montgomery County."
"The RichEllen Park will come to competition in the late Spring of next year. The community is going to be just very excited about that."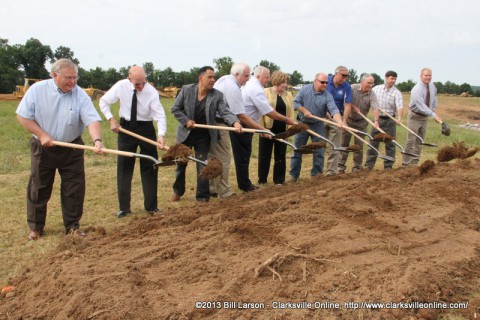 "Hankook Tire is moving forward rapidly. So we will see that open in 2016. That's going to be exciting to have 1,800 new jobs with the possibility of them bringing their headquarters here. Which would be great for our community too. That's going to have a big economic impact on our community."
"I can see more industry coming here. We just announced this week that Shiloh Industries will be coming here. It's an aluminum casting company. That's automobile related. I think that's good because Tennessee is becoming known as an automobile manufacturing state. I think we will see some more possibilities like that in the future."
"We will see Hemlock open back up and maybe some spin off industries or businesses from that come forward as well as spin off industries from Hankook. We will see some expansion from some of our other companies in the industrial park."
"I'm excited about the possibilities of Clarksville-Montgomery County. I want to make sure we maintain a high quality of life through the Parks and Recreations. So I see us expanding and working on some of those things."
"I see us paying down our debt. There's been a lot of talk about the debt from Montgomery County. But I think most people realize that when your growing that you have to invest in your community. If their long term investments they have to be funded through bond indebtedness."
"We have an aggressive payback schedule. Right now, all of our current debt will be payed off in 15 years. We have a AA credit rating that's improved twice since I've been in office."
"There's been a lot of talk about the debt service fund being over funded. But it's kinda like a rainy day fund as well too. You want to have at least 50 percent of debt in there and right now we have 100 percent of a debt payment in there. In case of an emergency, we could pull 2 million dollars out of that and we could probably get more than if something came up that we had to."
"The allocation of the pennies toward debt, some of our debt pay down and also the refunding to reduce our debt, has decreased the need to have that much in the debt service account."
"We are proposing to reallocate some of the property tax money, that goes in debt, to capital projects so that we can fund some of our capital projects on a cash basis instead of having to fund them through bonds. We want to fund them on a cash basis without increasing property taxes."
Carolyn Bowers was born and raised in Clarksville-Montgomery County.
"I grew up knowing that service is what my heart said I needed to do. I wanted to leave the community a better for me having been there, said Bowers.
"I grew up on a farm. I have always worked hard. Some of my daughters have told me I work too hard. I should enjoy life more. But that has always been my nature I guess, taking care of people. That's been what my life's works been about."
"I've enjoyed everything I've done. I look forward to each day. I do enjoy spending time with my family. This job has taken me away from that a lot."
"In the Mayor's office, it's gotten to be a busy busy job. You're busy doing something all the time. It's a challenge and an opportunity. But I enjoy it. I have some great people that work with us and we work as a team approach."
"I enjoy reading. I enjoy going to the lake but I don't enjoy the sun as much as I used to."
"I have three grandchildren and I really enjoy spending time with them, my daughters and their husbands. My husband's recently retired. We enjoy spending time together. If I ever get the opportunity to travel a little bit I might like to do that."
"I used to love to garden a lot. I don't have the time to do that that much now. But I've always enjoyed working flowers and plants."
"I used to work at my aunt's florist. I started when I was in the eighth grade and worked there through college. She taught me a lot about flowers and arranging. It was Hietts Florist. I have a lot of fond memories of working with her there. It always made me enjoy flowers and gardening. It's one of my favorite things to do."