Topic: transportation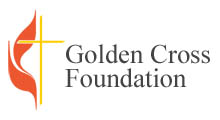 Nashville, TN – While much of the state has shut down during the Coronavirus (COVID-19) pandemic, Middle Tennessee United Methodist churches are actively responding to the needs of the most vulnerable population — older adults.
"Today, it is more critical than ever that we continue our advocacy work as church leaders in older adult ministry while ensuring that vital needs of older adults are being met in financial assistance, food and meals security, transportation, and spiritual well-being," said Dr. Richard H. Gentzler, Jr., director, ENCORE Ministry of the Tennessee Conference of The United Methodist Church.
«Read the rest of this article»
Nashville, TN – Tennessee needs at least $54.8 billion worth of public infrastructure improvements during the five-year period of July 2018 to June 2023—a $4.8 billion (9.7%) increase from the year before—according to a new report by the Tennessee Advisory Commission on Intergovernmental Relations (TACIR).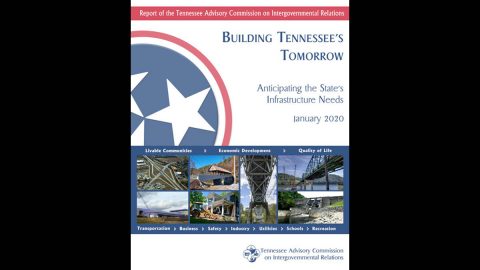 «Read the rest of this article»
Clarksville, TN – The Clarksville Urbanized Area Metropolitan Planning Organization (CUAMPO) is asking Tennessee and Kentucky residents in the Clarksville region to provide input on how they will connect to each other and the world and what transportation system improvements are needed to make those connections safe and reliable by the year 2045.
As part of the federally required planning work, the CUAMPO is developing a long-range transportation plan with a 20-plus year future view called the Metropolitan Transportation Plan (MTP).
«Read the rest of this article»
Register now for November 9th breakfast meeting
Clarksville, TN – The nMotion Strategic Plan was approved in September to be the guide to a better regional transportation future for Middle Tennesseans.
Representatives of the Regional Transportation Authority, Cumberland Region Tomorrow and the Transit Alliance of Middle Tennessee will join Clarksville Mayor Kim McMillan on Thursday, November 9th, 2017 to update residents on what the plan will mean for Clarksville and Montgomery County.
«Read the rest of this article»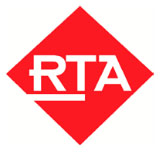 Nashville, TN – Steve Bland, C.E.O. of the Regional Transportation Authority of Middle Tennessee, will update interested Montgomery County citizens on the nMotion Strategic Plan for regional transportation and discuss transportation and mobility options for Montgomery County.
The event will take place 7:30am Thursday, November 9th, 2017 in the Franklin Room of the F&M Bank Building, 50 Franklin Street, Clarksville, TN 37040.
«Read the rest of this article»

Nashville, TN – Temperatures are heating up with the start of summer only days away. The Tennessee Department of Human Services (TDHS) Child Care Licensing Team is increasing its focus on transportation.
TDHS Child Care Licensing program evaluators will conduct additional unannounced visits to child care agencies approved to transport children.
These visits are conducted during hot summer months to ensure agencies are following transportation licensing rules intended to prevent children from being left on a vehicle unattended.
«Read the rest of this article»
Clarksville, TN – Clarksville Mayor Kim McMillan and the Clarksville City Council have approved a resolution supporting Governor Bill Haslam's goal to revamp transportation funding in Tennessee.
The governor's IMPROVE Act, the top priority of his legislative agenda this year, is a revenue-neutral plan to cut taxes on food, manufacturing and business while providing a sustainable increase in funding for the state's transportation network.
«Read the rest of this article»
Tennessee State Representative Curtis Johnson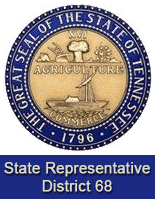 Nashville, TN – The 109th Tennessee General Assembly adjourned on April 22nd, 2016 to become a part of Tennessee history with passage of major legislation to reduce crime, cut tax burdens, spur job growth, accelerate the state's success in K-12 education, boost the number of college graduates, curb drug abuse and curtail drunk driving.
State lawmakers also passed significant legislation to ease traffic congestion, reduce child abuse, aid farmers, increase access to healthcare and medication, increase voter participation and provide a safer environment for the elderly.
Following, please find a copy of some of the highlights of this year's legislative action.
«Read the rest of this article»
Tennessee Representative Joe Pitts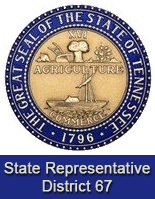 Clarksville, TN – One of the more important issues facing our growing community and our state is the need to improve our transportation infrastructure.  If you drive anywhere in Clarksville-Montgomery County, at any time of day or night, you will find yourself in traffic unlike any I have witnessed during my lifetime in this community.
During my travels around our community this year, and in speaking with various groups, I have mentioned that the Tennessee General Assembly, during our legislative session that ended in April, neglected to enact a plan to improve the transportation system and create a dedicated funding stream to pay for it.  That was one of my regrets during and since the session ended.
«Read the rest of this article»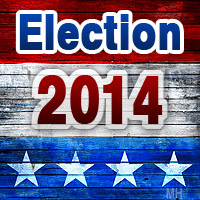 Clarksville, TN – Tennessee's General Election is tomorrow, so voters who did not already take advantage of early voting, will be heading to the polls to cast ballots on a range of offices and issues.
Amongst these will be selecting the next Mayor for the City of Clarksville. Voters will have their choice between current Mayor Kim McMillan, City Councilman Bill Summers, or City Councilman Jeff Burkart.
Clarksville Online asked City Councilman Bill Summers his position on some important local issues on the minds of Clarksville citizens.
«Read the rest of this article»