Topic: Exit 1
$3 million project will provide modern workspace for Clarksville Police
Clarksville, TN – Clarksville leaders broke ground Friday on a new District 3 Police Precinct to provide an expanded modern space to serve the public and improve the effectiveness of officers and detectives.
The new precinct will be built on a 1.5 acre site on International Boulevard just east of Interstate 24/Exit 8 next to Clarksville Fire Rescue Station 12.
«Read the rest of this article»

Clarksville, TN – Clarksville-Montgomery County is in the middle of an economic boom like never before, bringing exceptional success stories right along with it. In the past few years we have welcomed Hankook, Google and LG to the neighborhood; began the much asked for commercial development along Madison Street and Martin Luther King Jr. Parkway, and both residential and commercial growth in the Exit 1 area is like no one 20 years ago could have ever predicted.
«Read the rest of this article»

Clarksville, TN – The Clarksville Police Department is making citizens in the area of Exit 1 aware of a white BMW which wrecked on Interstate-24 around 11:50am, after being pursued from Illinois through multiple Kentucky jurisdictions before it crashed near Exit 1.
At that point, the Clarksville Police Department was notified and got involved in looking for the white male that bailed out of the vehicle stolen from a rest stop in Missouri with some kittens inside.
«Read the rest of this article»
City of Clarksville
Clarksville, TN – Early work improves intergovernmental relationships Clarksville Mayor Joe Pitts' first 100 days in office have produced dramatic improvements in local intergovernmental cooperation, extensive administrative and budget-planning initiatives, and a strong focus on communicating with citizens.
«Read the rest of this article»
2019 Clarksville City Budget allocates $29 Million for Construction, Upkeep
Clarksville, TN – Clarksville Mayor Kim McMillan is recommending $9.6 million in capital spending in her 2019 budget for design and construction of the first phase of the Northeast Connector, a major thoroughfare that will link the Wilma Rudolph Boulevard commercial district with rapidly growing Northeast Clarksville residential neighborhoods.
The Northeast Connector is designed to relieve traffic at Exits 1 and 4 and on the 101st Airborne Division Parkway and Trenton Road.
«Read the rest of this article»
No Tax Increase Plan for City of Clarksville includes Priority Road, Parks Projects
Clarksville, TN – Clarksville Mayor Kim McMillan presented her 2019 financial plan for the City of Clarksville, which calls for an overall 2.88 percent increase in General Fund spending but no increase in the City property tax rate.
The Mayor, in a 20-minute speech Thursday, outlined her budget priorities, and offered specifics on plans for public safety improvements, better roads, strong family recreation opportunities, and a new downtown parking garage.
«Read the rest of this article»

Clarksville, TN – Tennessee Department of Transportation (TDOT) contract crews closed a portion of Oakland Road in Clarksville on Monday, June 19th, 2017.
Oakland Road will be closed from Meriwether Road to SR 13 (Guthrie Highway) in order to re-align the roadway. Residents along the route will be provided access, along with emergency vehicles. The roadway is scheduled to re-open on August 7th, 2017.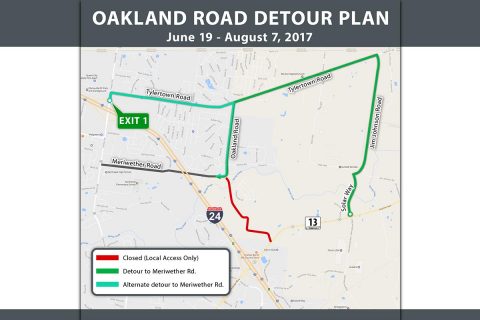 «Read the rest of this article»
Monday, June 12th, 2017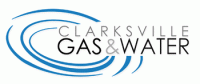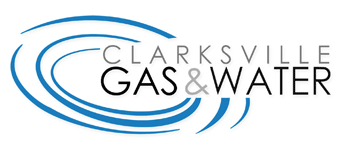 Clarksville, TN – Clarksville Gas and Water is repairing a 24-inch water main leak near Garner Hills Drive resulting in low water pressure in North Clarksville.
Areas affected, but not limited to, include Fort Campbell Boulevard from R.E. Durrett Jr.-Ringgold Creek Bridge to the state line, Fort Campbell Boulevard to the Exit 1 area and Interstate 24, Peachers Mills Road to Tiny Town Road and Trenton Road from Viewmont Drive to Tylertown Road.
«Read the rest of this article»

Clarksville, TN – Clarksville Police are requesting the public's assistance identifying a burglary suspect.
On the morning of May 25th, between 1:00am and 4:00am, there were nine vehicle burglaries which encompassed several subdivisions located off of Trenton Road/Exit 1 area. This is usually referred to as Car-Hopping.
The suspects will walk through neighborhoods looking for targets of opportunity such as unlocked/not secured vehicles.
«Read the rest of this article»
Group fills vacancies left by recent retirements, promotions
Clarksville, TN – On Friday, May 12th, 2017 Clarksville Mayor Kim McMillan administered the oath to seven new Clarksville Fire Rescue firefighters who recently completed six weeks of initial training at the Tennessee Fire Service Academy.
The oath and pinning ceremony was attended by several dozen spouses, children and family members who cheered the firefighters into their new careers.
«Read the rest of this article»