Topic: Japan

Clarksville, TN – Justin Randall was out having dinner at a local Irish Pub when the island of Hokkaido declared a state of emergency.
"We didn't know what that quite looked like," Randall said.
«Read the rest of this article»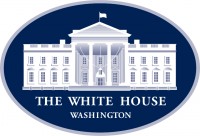 Washington, D.C. – Before visiting Ohio today, August 6th, 2020, President Donald Trump just signed an executive order to expand "Made in America" production, bring manufacturing jobs back to the United States, and ensure that our citizens have access to the life-saving medicines they need.

These actions come at a crucial time "as we fight this battle against the invisible enemy from China," White House Director of Trade & Manufacturing Policy Peter Navarro says.
«Read the rest of this article»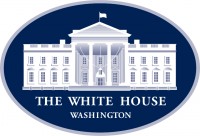 Washington, D.C. – Since the first shots fired in the Revolutionary War, Americans have answered the call to duty and given their lives in service to our Nation and its sacred founding ideals.
As we pay tribute to the lives and legacies of these patriots on Memorial Day, we also remember that they sacrificed to create a better, more peaceful future for our Nation and the world. We recommit to realizing that vision, honoring the service of so many who have placed love of country above all else.
«Read the rest of this article»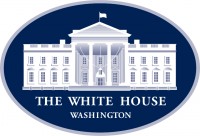 Washington, D.C. – President Donald J. Trump is working tirelessly to ensure that every State, territory, and tribe has the resources they need to meet their testing goals.
The Administration is sending $11 billion to help States, territories, and tribes meet the testing goals set out by their Governors and tribal leaders.
The Federal Government will be sending approximately 12 million swabs to States over the course of May to supplement private sector resources.
«Read the rest of this article»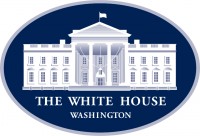 Washington, D.C. – America is winning its war on the COVID-19 Coronavirus. President Donald Trump announced another milestone over the weekend: More than 4 million Americans have now been tested.

"That's a record anywhere in the world," he said. The United States has now conducted more tests than France, the United Kingdom, South Korea, Japan, Singapore, India, Austria, Australia, Sweden, and Canada—combined.
«Read the rest of this article»

Clarksville, TN – In the next few weeks, construction crews will begin converting a former car dealership building at 426 North College Street into the Austin Peay State University (APSU) new William E. and Sadako Newton Military Family Resource Center.
«Read the rest of this article»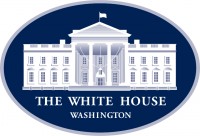 Washington, D.C. – "I have participated in tabletop exercises involving pandemic response; indecision is both seductive and dangerous, as Japan and South Korea are finding out," former Senator Jim Talent writes for Fox News. President Donald Trump, on the other hand, responded quickly and effectively, shutting down flights from China in January to give officials time to prepare.

"Trump's style of leadership is on balance a plus in this kind of a crisis. He is neither afraid to make decisions nor overly concerned about being criticized for the decisions he makes. That is vital."
«Read the rest of this article»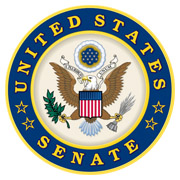 Washington, D.C. – U.S. Senator Lamar Alexander (R-Tenn.) said the Trump Administration and state and local health systems are "doing their job" to protect Americans against the coronavirus – a viral disease that was first detected in Wuhan, China – and asked U.S. Health and Human Services Secretary Alex Azar about specific steps the Administration is taking to help control this public health threat.
"Looking around the world, there is reason to be alarmed. Ten days ago, for example, there were over 49,000 confirmed cases [of coronavirus] in the world," stated Senator Alexander.
«Read the rest of this article»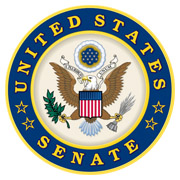 Washington, D.C. – U.S. Senate health committee Chairman Lamar Alexander (R-Tenn.) today released the following statement on the White House request for additional funding for novel coronavirus, or COVID-19, response:
"Every year, Senator Blunt and Senator Murray fund the programs that ensure we are prepared to address public health emergencies, and this is the right way for the White House to request additional funding for a specific public health threat. As a member of the Senate Appropriations Committee, I will work to make sure that the federal government has the resources it needs to respond to the coronavirus.
«Read the rest of this article»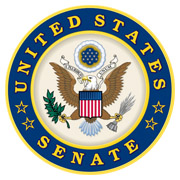 Washington, D.C. – More than 118 rural hospitals have shut their doors in the past ten years, leaving huge gaps in care for communities in need. In Tennessee alone, we've lost eleven rural hospitals and I'm concerned more closures may be on the horizon.
At the National Rural Health Association's annual conference, I discussed my bipartisan Rural Health Agenda, which will expand rural health clinics and rural health departments, attract doctors and other health care professionals to rural areas, and jumpstart the use of telemedicine.
«Read the rest of this article»