Topic: U.S. Department of Transportation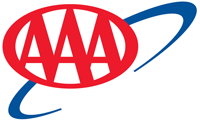 Washington, D.C. – On the week, the national gas price average jumped six cents to $2.96. If the trend continues, an increase of three more cents would make the national average the most expensive since November 2014 –the last time we saw average prices at $2.99 and higher.
AAA forecasts gas prices to climb this week in reaction to the shutdown of the Colonial Pipeline, which delivers approximately 45% of all fuel to the East Coast.
«Read the rest of this article»
Tennessee Gas Prices Rise Three Cents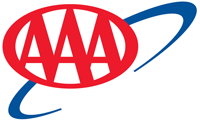 Nashville, TN – After holding steady last week, gas prices in Tennessee rose three cents, on average, over the last week. The Tennessee Gas Price average is now $2.72 which is 3 cents more than one month ago and $1.12 more than one year ago.
"The shutdown of the Colonial Pipeline late last week will likely have implications on both gasoline supply and prices in Tennessee, and those could happen as early as this week," said Megan Cooper, spokesperson, AAA – The Auto Club Group. "The longer the pipeline is down, the greater the threat of rising gas prices. Tennesseans may see prices increase three to seven cents this week."
«Read the rest of this article»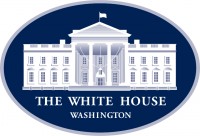 Washington, D.C. The White House Interagency Working Group on Coal and Power Plant Communities and Economic Revitalization released a report that was delivered to President Biden and included the initial recommendations from the Interagency Working Group to catalyze economic revitalization, create good-paying, union jobs, and support workers in energy communities – hard-hit coal, oil and gas, and power plant communities – across the country.
«Read the rest of this article»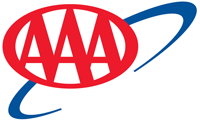 Washington, D.C. – AAA commends Senators Duckworth, Durbin, Fischer and Representative Bustos for their request of the Government Accountability Office (GAO) to review the effectiveness of Move Over laws.
We are not surprised by the report's findings that there is a lack of traffic data related to Move Over law violations, low public awareness of laws and a glaring absence of resources available to assist state officials in raising awareness of the laws.

«Read the rest of this article»
Washington, D.C. – The U.S. Department of Transportation's National Highway Traffic Safety Administration (NHTSA) has released a preview of 2019 data from the Fatality Analysis Reporting System and preliminary estimates for the first half of 2020.
Alongside the release of the 2019 preview data and 2020 first-half fatality projections, the agency issued two companion reports, Special Report: Examination of the Traffic Safety Environment During the Second Quarter of 2020 and Drug and Alcohol Prevalence in Seriously and Fatally Injured Road Users Before and During the COVID-19 Public Health Emergency.
«Read the rest of this article»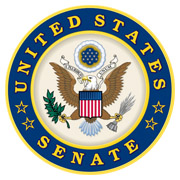 Washington, D.C. – Today, Tuesday, June 16th, 2020, U.S. Senator Marsha Blackburn (R-Tenn.) announced that ten counties in West Tennessee and Middle Tennessee would receive an $11.2 million grant through the Department of Transportation's Infrastructure for Rebuilding America program.
The grant, the direct result of a request made by Senator Blackburn earlier this year, will fund approximately 143 miles of fiber optic communications on I-40 between Memphis and Nashville.
«Read the rest of this article»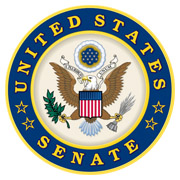 Washington, D.C. – My thoughts and prayers continue to be with all of those throughout East Tennessee and the Chattanooga-area who were impacted by severe storms this week.
The Tennessee Emergency Management Agency (TEMA)and local first responders have been working to clear debris, restore power, and provide assistance. Tennesseans are resilient, and we will all work together to help our communities rebuild and recover.
Tennessee Governor Bill Lee announced Tennesseans can now be tested for COVID-19 Coronavirus, regardless of traditional symptoms. To learn more and find a testing site near you, visit the governor's website.
«Read the rest of this article»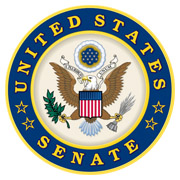 Washington, D.C. – Senators Marsha Blackburn (R-Tenn.), Marco Rubio (R-Fla.), Rick Scott (R-Fla), John Cornyn (R-Texas) and Tom Cotton (R-Ark.) wrote to Secretary of Transportation Elaine Chao and Federal Aviation Administrator Stephen Dickson to express concerns regarding the national security threats posed by Chinese drones.
"We…urge you to immediately restrict the use of this equipment and technology that has the potential to jeopardize the security of critical information and infrastructure gained through this and other FAA programs," the Senators write. "American taxpayer dollars should not fund state-controlled or state-owned firms that seek to undermine American national security and economic competitiveness."
«Read the rest of this article»

Nashville, TN – The Tennessee Department of Transportation (TDOT) has been awarded a $16.2 million grant for Buses and Bus Facilities by the U.S. Department of Transportation. TDOT applied for the grant on behalf of 10 transit agencies in coordination with the Tennessee Public Transportation Association.
The grant will assist these agencies with the replacement of vehicles that have exceeded their useful life.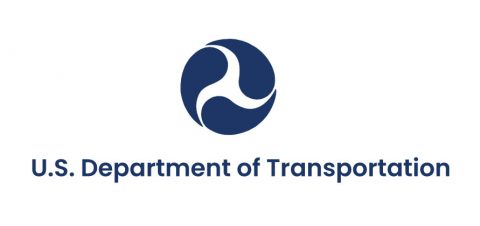 «Read the rest of this article»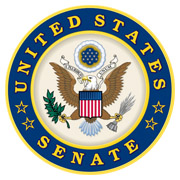 Washington, D.C. – We are forever indebted to our veterans for their sacrifice on behalf of this country.
Their heroism has made the United States a global beacon of hope, and I dedicate my work with the Veterans Affairs and Armed Services Committees to supporting and caring for our best and bravest when they finally return home.
Improving Health Care For Rural Tennesseans: Tennesseans are rightly worried that as rural hospitals close, they will be left without access to health care.
«Read the rest of this article»