Topic: Hemlock Semiconductor
Google to invest $600 million in eighth US data center located in Clarksville Tennessee
Nashville, TN – Tennessee Governor Bill Haslam and Economic and Community Development Commissioner Randy Boyd along with Google officials announced Tuesday that the company has acquired the former Hemlock Semiconductor site in Clarksville, TN which it will work to transform into a data center.
Google plans to invest $600 million in the project – the company's eighth U.S. data center and 15th globally – and create 70 new jobs.
«Read the rest of this article»

Clarksville, TN – Austin Peay State University officials are moving forward with plans to remove the name from the University's Hemlock Semiconductor Building.
The decision comes several months after the company offered this option, along with offering its assistance in repurposing the building.
«Read the rest of this article»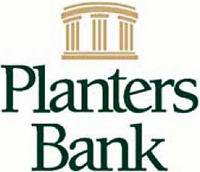 Clarksville, TN – The Planters Bank-Hilldale Gallery will feature "Unity in Diversity" by local artist Peggy Bonnington from Monday, March 9th-Wednesday, April 1st.
A native of Chattanooga, Bonnington has lived in Clarksville since 1987. Although without formal art training, she has been interested and involved with art since early childhood and has studied a variety of different media in small group or individual sessions with many prominent artists, including painting, pottery, drawing, printmaking and bookmaking.
«Read the rest of this article»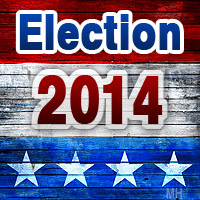 Montgomery County, TN – Montgomery County Mayor Carolyn Bowers was born and raised in Clarksville-Montgomery County. She graduated from Clarksville High School, then attended Austin Peay State University where she received her Bachelor and Masters Degrees. For 29 years, she taught high school business and computer classes in the school system. It was something she enjoyed and loved to do.
Serving as Montgomery County Trustee for two terms before becoming Montgomery County Mayor gave her experience with the county budget and the revenue end. As mayor, she began working on the expenditure end as well as managing the revenues and the bonds that you sell to fund capital projects.
«Read the rest of this article»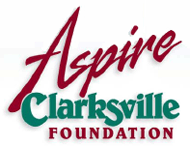 Clarksville, TN – Aspire Clarksville, an economic development foundation to benefit Clarksville-Montgomery County, Tennessee, will officially launch its new campaign at a kickoff breakfast in early February.
The new, five-year, campaign aims to raise nearly $3.8 million for local business development, which is anticipated to bring over 3,500 jobs to the area.
The new effort, "A Focus On The Future," is the fifth campaign since the Aspire initiative was started in 1996. «Read the rest of this article»

Clarksville, TN –  Tennessee Job Seekers a statewide jobs-growth initiative designed to connect unemployed Tennesseans through social media was launched today by Tennessee State Senator Mark Green.
The program calls on the state and local communities to lend support, experience and resources to those either recently laid off or Tennesseans that are unemployed or under employed.
«Read the rest of this article»
Clarksville, TN – A few weeks ago, I was extremely honored to be asked to represent Clarksville on an economic development and cultural exchange trip to Saudi Arabia. The trip was organized by the U.S. Conference of Mayors and was fully funded by the Saudi Arabian government.
It was not funded by the taxpayers in any way. This is the fifth year that select U.S. mayors have been invited to Saudi Arabia. I was so pleased that Clarksville was selected as one of the represented cities because I believe it shows that our reputation as a growing and vibrant city is being recognized around the country and now around the world. «Read the rest of this article»

Clarksville, TN – The Dow Corning Foundation has approved a $20,000 grant to Clarksville-Montgomery County School System to fund the Teacher Extern Program, started this summer with 10 local industries, including Hemlock Semiconductor Group's Clarksville site.
The program partners math and science teachers from CMCSS with engineers and industry professionals to better understand real life application of the subject they teach.
«Read the rest of this article»
The National Association of Home Builders recently released an index of housing markets that are on the rise.
Washington, D.C. – The National Association of Home Builders (NAHB) recently unveiled an index that tracks housing markets on the mend, the NAHB/First American Improving Markets Index (IMI).  The IMI is intended to draw attention to the fact that housing markets are local and that there are metropolitan areas where economic recovery is underway.
The index measures three readily available monthly data series that are independently collected and are indicative of improving economic health.  The three are employment, house prices and single family housing permit growth.
«Read the rest of this article»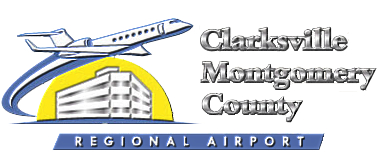 Clarksville, TN – The Clarksville-Montgomery County Regional Airport Authority held a grand opening for the new 16,000 ft.² terminal building at Outlaw Field on Monday, July 9th, 2012. City, county and state leaders were in attendance as the new airport manager John Patterson led the ceremony that opened the newly constructed terminal building to the public.
The building is very modern but has an elegant décor, a large number of windows and high ceilings make the terminal airy with great lighting. A absolutely gorgeous Beechcraft Model 17 Staggerwing airplane dominates the ceiling on the second floor. There are two conference rooms one which seats 10 people, and another which can seat over 100; both feature top-of-the-line telecommunications technology. These rooms can be used for meetings and parties, complete with catering services. There are also four commercial spaces intended for lease.
"I would like to encourage the community groups, schools, and churches to come outa and take tours of their airport," said Patterson.
«Read the rest of this article»