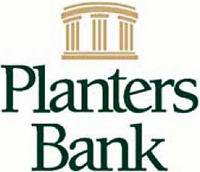 Clarksville, TN – The Planters Bank-Hilldale Gallery will feature "Unity in Diversity" by local artist Peggy Bonnington from Monday, March 9th-Wednesday, April 1st.
A native of Chattanooga, Bonnington has lived in Clarksville since 1987. Although without formal art training, she has been interested and involved with art since early childhood and has studied a variety of different media in small group or individual sessions with many prominent artists, including painting, pottery, drawing, printmaking and bookmaking.
She has also experimented with papermaking and ceramic mosaic projects, including a large installation mosaic for Hemlock Semiconductor, their signature piece made entirely of polycrystalline silicon.
Since retiring from a career as special education teacher, Bonnington has worked more exclusively on her own art, as well as teaching in after-school art classes for the Clarksville Youth Enrichment Program and other workshops.
As a founding member artist of the Downtown Artists' Co-op (DAC), she presently is Outreach Coordinator and works to encourage and promote creativity in others and to provide opportunities for community sharing of creative work.
"I have always been interested in nature: loving the special communion with mystery only our natural world provides," says Bonnington. "Almost exclusively intuitive, my drawing and painting increasingly develops into shapes, color, patterns, and variety that immerse me in the mystical realm the natural world offers. I allow my work to develop spontaneously, the whimsy or magic of the place and its story unfolding as details become more focused."
"Additionally, I am excited by newly unique juxtaposition of textures, a multiple use of varied media combined in new and unique ways. I enjoy old and found objects incorporated into my artwork to celebrate memory and illicit whimsy. Each piece I do is unique and a journey unto itself with a story personally unique to the artist as well as to each viewer."
The Planters-Hilldale branch is located at 1971 Madison Street and is the 2015 Ovation Award winner in the business category for support of the arts in Clarksville-Montgomery County. The exhibit rotates the First Thursday of each month and is open to the public during regular bank hours: 8:30am-4:00pm, Monday-Thursday, and 8:30am-5:30pm, Friday.