Topic: U.S. Army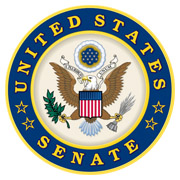 Washington, D.C. – I've had quite the week catching up with folks in fourteen different counties, all across our great state. Traveling hundreds of miles has allowed me to connect with Tennesseans and hear what's on their minds.
My fellow Tennesseans have made one thing crystal clear: they are sick and tired of the partisan charades going on in Washington. It was refreshing to hear from local leaders about the real issues our communities are facing, as opposed to the latest outrage overtaking Washington.
«Read the rest of this article»
'CSM Sidney R. Brown Park at Birchwood' pays tribute to veteran, leader
Clarksville, TN – City of Clarksville officials will conduct a ceremony at noon Saturday to officially rename Birchwood Park in honor of U.S. Army veteran and community leader Sidney R. Brown.
Retired Command Sgt. Maj. Brown, 85, is battling cancer, but is expected to attend the ceremony.
«Read the rest of this article»
Nashville, TN – Tennessee Governor Bill Lee and Tennessee Department of Veterans Services Commissioner Courtney Rogers recognize the service and sacrifice of U.S. Army Major Trevor Joseph of Collierville, TN. Joseph was killed when his UH-60 Black Hawk helicopter crashed while attempting to recover a soldier on the Fort Polk training ranges on September 26th.
«Read the rest of this article»

Clarksville, TN – Austin Peay State University (APSU) cadet Jakob Bertoni had one week to relearn everything he was taught in ROTC before being dropped into the Hawaiian jungle.
«Read the rest of this article»
Clarksville, TN – A local suicide prevention summit will feature a "lived-experience" panel discussion led by two people whose lives have been touched by suicide.
Bryan Flanery, an U.S. Army Veteran who was injured in combat in Afghanistan and who survived a suicide attempt, and Cynthia Johnson, an author and hospice coordinator who endured the tragedy of losing her son to suicide, will share their stories.
«Read the rest of this article»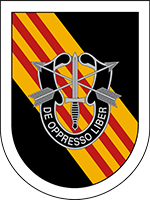 Fort Campbell, KY – The mission to subtly deliver crucial supplies to soldiers operating in enemy territory just got a bit easier for U.S. Army logistics operators at Fort Campbell.
Twenty-five Soldiers from the 101st Airborne Division, 160th Special Operations Aviation Regiment, and 5th Special Forces Group (Airborne), gathered September 9th-13th, for a Non-standard Logistics Course hosted by a team of industry experts from Diversified Logistics Solutions out of Southern Pines, North Carolina.
Non-standard logistics are typically conducted during unconventional warfare operations behind enemy lines, where even the slightest U.S. signature in a denied area can compromise the overall mission.
«Read the rest of this article»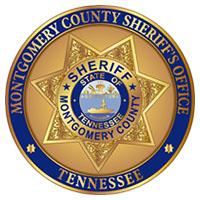 Clarksville, TN – The Montgomery County Sheriff's Office (MCSO) would like congratulate Denis Bowles and John Bushnell on their promotion to Corporal and Daniel Gagnon on his promotion to Sergeant.
Corporal Denis Bowles began his career with the MCSO in July 2012 as a Deputy in the Patrol Division. Prior to working full time for the Sheriff's Office, Bowles served as a MCSO Reserve Deputy from November 2010 to July 2012.
Corporal Bowles brings nearly nine years of law enforcement experience to his new position.
«Read the rest of this article»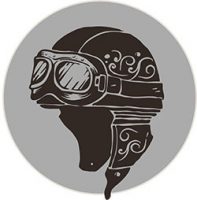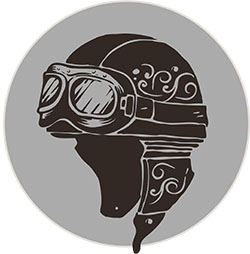 Clarksville, TN – When I agreed to go to Sturgis, that was all there was to it. I would spend the week at the Rally and come home.
Somewhere along the way, this adventure expanded into a full blown travel itinerary that included stops in Colorado Springs, and Ouray, Colorado.
A couple of years ago, I met an Army veteran and his wife, Craig and Kim Kotzen.
Craig and I met through a mutual friend, and our love for motorcycles developed into a great friendship. We've traveled several times to the Smoky Mountains where we've gotten to know each other better.
«Read the rest of this article»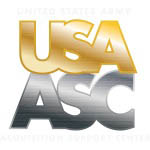 Nashville, TN – GPS, duct tape, microwaves and computers—these everyday items have one thing in common: Each was invented, in part or in whole, as the result of U.S. military research. The military's rich history of innovation continues today, at numerous labs and engineering centers and focused on high-level problems.
There is a gap, however: There are myriad problems at the warfighter level that Army labs never encounter. Fort Campbell soldiers from the 3rd Brigade Combat Team (BCT) of the 101st Airborne Division (Air Assault) and researchers from Vanderbilt University are addressing this issue head-on, and are building a partnership to identify and solve tactical problems with Soldier-inspired solutions.
«Read the rest of this article»

Clarksville, TN – The Austin Peay State University Foundation (APSU) recently received a contribution from the Fortera Credit Union to establish the Cleveland "Mario" Richardson Memorial Endowment in memory of APSU alumnus Cleveland "Mario" Richardson ('10).
To be eligible for the scholarship, applicants must be enrolled full-time with a major in finance. The award is renewable for recipients who continue to meet the criteria each year.
«Read the rest of this article»