Topic: U.S. Army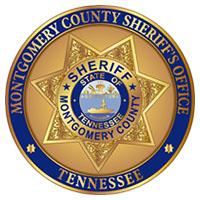 Clarksville, TN – The Montgomery County Sheriff's Office (MCSO) would like to congratulate David Corder and Bruce Hartley on their promotion to Corporal in the Detention Service Bureau.
Corporal Corder began his career with the Sheriff's Office in December 2013 as a Deputy in the Detention Services Bureau. He was promoted to FTO in February 2015. He transferred to the Courthouse to fill a vacant Court Deputy position in our Investigative & Court Services Bureau in November 2018. Corporal Corder brings nearly 6 years of experience to his new position.
«Read the rest of this article»

Clarksville, TN – Austin Peay State University (APSU) recently named retired Lt. Col. Michael L. Peeler, former U.S. Army Field Artillery officer, first assistant director for veteran and career advising.
In this new role, Peeler will provide career counseling to the University's military-affiliated students, as well as assist students and alumni with career exploration, internship opportunities and job preparation.
«Read the rest of this article»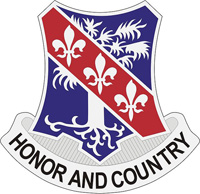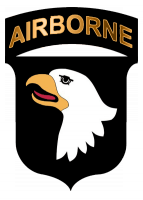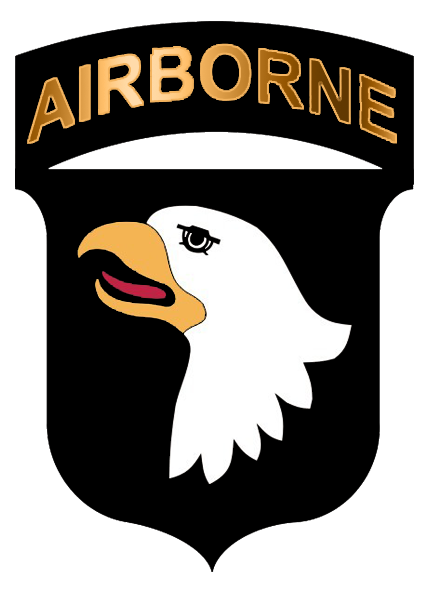 Camp Taji, Iraq – 14 Soldiers embrace their destiny as they await their induction ceremony to officially become a non-commissioned officer in the U.S. Army on July 23rd, 2019.
The 426th Brigade Support Battalion, 1st Brigade Combat Team, 101st Airborne Division hosted a noncommissioned officer induction ceremony on the day the unit was born. 426th Brigade Support Battalion has been around for 101 years and belongs to the 101st Airborne Division, so it was a perfect day to celebrate the 14 men and women who stood ready to take the charge of the NCO.
«Read the rest of this article»
Clarksville, TN – On Thursday, August 1st, 2019 the City of Clarksville swore in Freddie D. Montgomery Jr. as Clarksville's 17th Fire Chief in a ceremony at Freedom Point attended by his family, friends, firefighting colleagues and City officials.
"I solemnly swear that I will support the Constitution and will obey all of the laws of the United States and of the State of Tennessee," Montgomery said during the oath administered by Clarksville Mayor Joe Pitts. "And that I will in all respects support and obey the Charter and all ordinances and resolutions of the City of Clarksville, and that I will demean myself in my official capacity as Fire Chief faithfully, honestly and with due regard to the welfare of the city, to the best of my ability."
«Read the rest of this article»

Clarksville, TN – Jaclyn Lyons grew up in Chicago, in a neighborhood so rough that most of her childhood friends ended up in prison, addicted to drugs or the victims of violence. In 2009, Lyons joined the U.S. Army to escape that bleak environment, but she never forgot the young faces of her friends from those years before they lost hope.
«Read the rest of this article»
Dallas, TX – According to new research in Journal of the American Heart Association, the Open Access Journal of the American Heart Association/American Stroke Association, active duty Army personnel have worse cardiovascular health compared to people of similar ages in the civilian population.
Researchers compared a group of more than 263,000 active duty Army soldiers, age 17-64, who had a health examination in 2012 with a similar group of U.S. civilians participating in the National Health and Nutrition Examination Survey (NHANES) in 2011-2012.
«Read the rest of this article»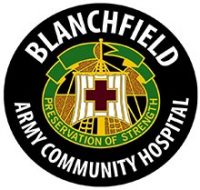 Fort Campbell, KY – On June 25th, 2019, the commanding general of U.S. Army Forces Command, General Michael X. Garrett, visited Blanchfield Army Community Hospital (BACH) to discuss how the hospital's transition to the Defense Health Agency will impact Soldier medical readiness on Fort Campbell and medical care for service members, retirees and family members enrolled at the facility.
The National Defense Authorization Act of 2017 called for transitioning the management of the three separate military health systems of the Army, Navy and Air Force to one, managed by a single Defense Health Agency. Blanchfield's transition from an Army Medicine managed facility to DHA is scheduled for October 1st.
«Read the rest of this article»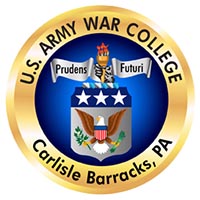 Carlisle Barracks, PA – On June 3rd through June 6th, 2019, Charlie Koon of Clarksville, Tennessee participated in the U.S. Army War College 65th annual National Security Seminar (NSS) in Carlisle, PA.

Koon was one of 160 business, government, academic and community leaders selected from across the country to take part in the week long academic seminar alongside the students of the Army War College. During the special academic event, Koon represented fellow American citizens in discussions with the next generation of senior leaders of the U.S. Armed Forces.
«Read the rest of this article»

Montgomery County, TN – The unexpired term of the District 3 Clarksville-Montgomery County School Board seat has been filled by Herbert A. Nelson, Jr., a 20-year U.S. Army veteran with seven years working elite Special Operations and counter-terrorism missions
«Read the rest of this article»
Clarksville City Council to consider Hopkinsville Chief Freddie Montgomery
Clarksville, TN – Clarksville Mayor Joe Pitts has selected Hopkinsville Fire Chief Freddie Montgomery to lead Clarksville Fire Rescue after a nationwide search and consideration of a large field of candidates.
"Our search was broad and wide, and plenty of well-qualified candidates were interested in being Clarksville Fire Chief," Mayor Pitts said Wednesday.
«Read the rest of this article»