Topic: U.S. Army
Blanchfield Army Community Hospital Public Affairs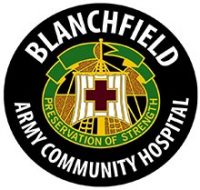 Fort Campbell, KY – The Army held Army National Hiring Days June 30th to July 2nd, 2020 as an Army-wide virtual campaign showcasing the U.S. Army's, training, benefits and education to inspire individuals to consider military service.
The goal was to hire 10,000 new Soldiers in 150 full-time and part time career options, including Army Medicine. With a variety of medical specialties available in the Army, healthcare professionals from Blanchfield Army Community Hospital (BACH) and Fort Campbell shared their experiences serving the nation and spoke about careers in the Army.
«Read the rest of this article»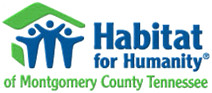 Clarksville, TN – Habitat for Humanity of Montgomery County, Tennessee (HFHMCTN) has elected four new members to the affiliate's Board of Directors. Joining the board are Ronald Bailey, Aminah Eyiowuawi, Sonda Finley, and John Johnson.
«Read the rest of this article»
Clarksville Mayor swears in new chief, bids farewell to Ansley
Clarksville, TN – David Crockarell, a 25-year veteran of the Clarksville Police Department, was sworn in as the city's 17th Chief of Police Tuesday, July 1st, 2020 in a ceremony that included a warm farewell to retiring Chief Al Ansley and a series of promotions within the department.
«Read the rest of this article»

Clarksville, TN – During the Austin Peay State University (APSU) Board of Trustee's summer meeting on June 5th, 2020 trustees honored five individuals with the board's annual awards – the APSU Philanthropist of the Year Award, the Govs Who Lead Through Military Service Award and the Govs Who Lead Through Service Award.
«Read the rest of this article»
On-campus classes planned for fall term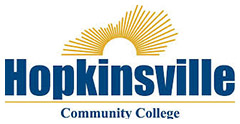 Hopkinsville, KY – Hopkinsville Community College (HCC) is set to gradually re-open the Hopkinsville Campus on Monday, June 15th, 2020 to provide limited in-person service on weekdays 8:00am-4:30pm.
Under direction from the U.S. Army, HCC's Fort Campbell Campus will re-open for most services on Monday, July 6th, with weekday hours 9:00am-4:30pm.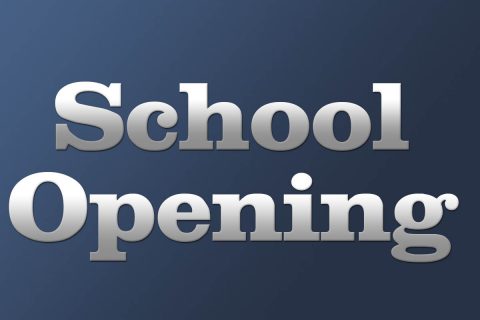 «Read the rest of this article»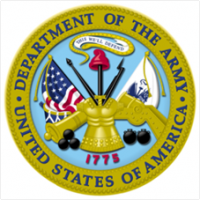 Redstone Arsenal, AL – An installation employment transfer program is being expanded by the Army Materiel Command to provide Nonappropriated Funds employees better opportunities as they move with their Soldier or civilian through a career that demands mobility.
The NAF Child and Youth Services Employee Assignment Tool developed by the Army G-1 Civilian Personnel NAF Division – open only to employees working in child and youth programs at Army installations – is now the NAF Civilian Employment Assignment Tool – open to most employees working in NAF programs, which include the Army's Family, Morale, Welfare and Recreation activities such as bowling centers, libraries, gyms and leisure travel offices as well as child and youth services.
«Read the rest of this article»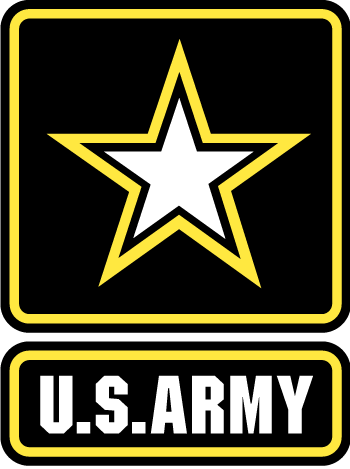 New York – Maj. Olli Toukolehto recognized the wear on the faces of healthcare workers each time he walked into the Javits Convention Center from his hotel in lower Manhattan.
He had witnessed the same strain on the faces of fellow Soldiers while deployed during the Iraqi surge.
Caring for COVID-19 patients in the nation's coronavirus epicenter has taken a mental and physical toll on New York City doctors, nurses and emergency medical technicians, as the number of coronavirus deaths in the city nears 14,000.
«Read the rest of this article»

Clarksville, TN – For the first time ever, Austin Peay State University (APSU) held a virtual commissioning ceremony for its graduating class of ROTC students.
The students received their commissions at their homes on Wednesday, May 13th, 2020 while their ROTC officers – to keep with the U.S. Centers for Disease Control and Prevention (CDC) guidelines – conducted the commissioning ceremony in a small, socially distanced group in the front lobby of the Memorial Health Building on campus.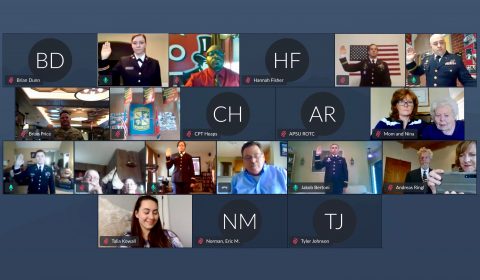 «Read the rest of this article»
Deputy Chief David Crockarell chosen to lead Clarksville Police Department
Clarksville, TN – On Thursday, May 7th, 2020, the Clarksville City Council approved Thursday two new department heads appointed by Clarksville Mayor Joe Pitts.
«Read the rest of this article»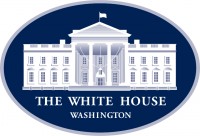 Washington, D.C. – PRESIDENT DONALD TRUMP: Well, thank you very much. Please.
This afternoon, I'll sign a proclamation declaring the month of May to be Older Americans Month. I don't know if I'm in that category. I have a feeling I am. But I feel good. And our country is making a lot of progress, Alex — I want to tell you that. Making a lot of progress.
As we honor the incredible contributions of our nation's seniors, we are here today to discuss the unprecedented steps we that we're taking to protect them from the virus.
«Read the rest of this article»