Topic: Basic Education Program
Written by Curtis Johnson
Tennessee State Representative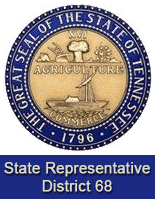 Nashville, TN – This week in Nashville, the first meeting of the legislative task force on opioid and prescription drug abuse kicked off in Nashville, with stakeholders from across the state coming to the Legislative Plaza to speak out about Tennessee's growing drug epidemic.
The task force was created this month by House Speaker Beth Harwell (R-Nashville) with the immediate goal of working on legislation and determining best strategies for tackling Tennessee's opioid problems. Tennessee is consistently ranked at the top of the charts nationally with regards to prescription drug abuse.
«Read the rest of this article»
Tennessee State Representative Curtis Johnson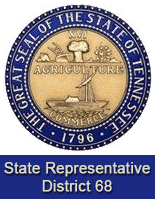 Nashville, TN – The 109th Tennessee General Assembly adjourned on April 22nd, 2016 to become a part of Tennessee history with passage of major legislation to reduce crime, cut tax burdens, spur job growth, accelerate the state's success in K-12 education, boost the number of college graduates, curb drug abuse and curtail drunk driving.
State lawmakers also passed significant legislation to ease traffic congestion, reduce child abuse, aid farmers, increase access to healthcare and medication, increase voter participation and provide a safer environment for the elderly.
Following, please find a copy of some of the highlights of this year's legislative action.
«Read the rest of this article»
Strengthens Education Funding Formula, Will Implement Record-Breaking Investment in K-12

Nashville, TN – Tennessee Governor Bill Haslam praised overwhelming passage by the 109th Tennessee General Assembly of the Basic Education Program (BEP) Enhancement Act, which strengthens the funding formula for K-12 education in Tennessee.
The Fiscal Year 2016-2017 budget approved by the General Assembly last week and this corresponding legislation enhance the BEP, making the largest investment in K-12 education in Tennessee's history without a tax increase.
«Read the rest of this article»
Budget cuts taxes, fully funds education, moves an additional $73.5 million to Rainy Day Fund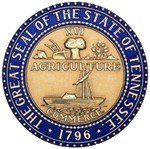 Nashville, TN – In the final few days of this year's legislative session, the House of Representatives passed Tennessee's annual budget with an 80 – 12 vote. The bill's passage was the culmination of months of tireless work crafting a fiscally responsible and balanced budget.
The $33.3 billion budget cuts taxes, puts $73.5 million in the state's Rainy Day Fund, improves our educational system, and provides an even better environment for businesses to grow and for jobs to flourish.
«Read the rest of this article»
Governor's budget proposal prioritizes K-12 and higher education, jobs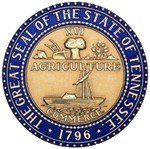 Nashville, TN – Tennessee Governor Bill Haslam tonight delivered his 2015 State of the State and Budget address before a joint session of the 109th General Assembly in the House Chamber.
During the speech, he promised to move "full speed ahead" in serving Tennessee taxpayers and highlighted many of the state's successes.
"I stand here tonight to tell you that the state of our state is enviable in many ways," Haslam said. "There are a lot of good things happening in Tennessee, and they're being recognized in significant ways across the country."
«Read the rest of this article»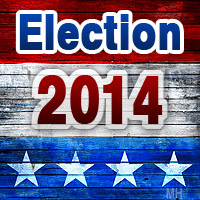 Montgomery County, TN – Montgomery County Mayor Carolyn Bowers was born and raised in Clarksville-Montgomery County. She graduated from Clarksville High School, then attended Austin Peay State University where she received her Bachelor and Masters Degrees. For 29 years, she taught high school business and computer classes in the school system. It was something she enjoyed and loved to do.
Serving as Montgomery County Trustee for two terms before becoming Montgomery County Mayor gave her experience with the county budget and the revenue end. As mayor, she began working on the expenditure end as well as managing the revenues and the bonds that you sell to fund capital projects.
«Read the rest of this article»