Topic: South Korea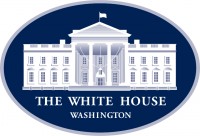 Washington, D.C. – Promoting economic prosperity for all, President Trump's pro-growth policies have led to an economic boom that is lifting up Americans of all backgrounds.
Since President Trump's election, more than 7 million jobs have been added to the economy.
For the first time on record there are more job openings than unemployed Americans.
«Read the rest of this article»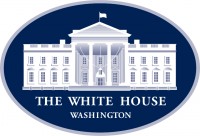 Washington, D.C. – U.S. President Donald J. Trump has fought for better trade deals for American workers since his first day in office. In addition to new agreements with Japan, South Korea, and the European Union, the President has long argued that NAFTA must be reformed.
More than a year ago, he kept that signature campaign promise when he signed a modern, rebalanced trade deal with Canada and Mexico. And today, after a year's worth of stall tactics, House Democrats have finally acquiesced to the will of the American people and agreed to vote on the new United States–Mexico–Canada Agreement (USMCA).
«Read the rest of this article»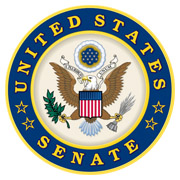 Washington, D.C. – Washington's spending habit is counterproductive. Common sense tells us, don't treat taxpayer dollars like Monopoly money, and that's why on Thursday, I voted against bloated, inefficient and wasteful federal spending.
Tennesseans rightly worry that the closure of rural hospitals will leave them without access to health care. My Rural Health Agenda comes directly at the request of small town mayors and community leaders, and fills gaps left by hospital closures. It ensures quality care is accessible closer to home for rural Tennesseans by targeting areas that need improvement.
«Read the rest of this article»
AAA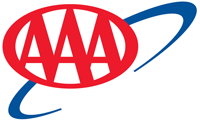 Nashville, TN – Tennesseans are finding the lowest prices at the pump since April. The state average price for a gallon of regular unleaded is $2.56 – 17 cents less than this year's high, and 28 cents more than this time last year.
Gas prices continued their downward trek last week, declining another 5 cents. The state average declined for the 24th consecutive day on Sunday, for a total discount of 14 cents.
«Read the rest of this article»
APSU Sports Information

Clarksville, TN – When Austin Peay State University (APSU) women's golf picks up the bags for the first round of the Golfweek Challenge in September, one of the Govs will be carrying more than just her clubs.
She'll be carrying the memory of a fallen warrior.
«Read the rest of this article»
Nashville, TN – Tennessee Governor Bill Haslam, First Lady Crissy Haslam, Tennessee Department of Veterans Services Commissioner Many-Bears Grinder and Tennessee Military Department Adjutant General, Major General Terry "Max" Haston paid tribute to seven service members who gave the ultimate sacrifice during the state's Memorial Day service.
«Read the rest of this article»
Tennessee Governor Bill Haslam, Clarksville Mayor Kim McMillan welcome Battery Maker
Clarksville, TN – As Tennessee Governor Bill Haslam, Clarksville Mayor Kim McMillan and other state and local officials noted, Wednesday was another great day for the City of Clarksville and Montgomery County.
ATLASBX Co., LTD announced that the company will build its first U.S. manufacturing facility in Clarksville. The global automotive battery manufacturer will invest $75 million and create approximately 200 jobs in Montgomery County.
«Read the rest of this article»
Written by Kasha Patel
NASA's Goddard Space Flight Center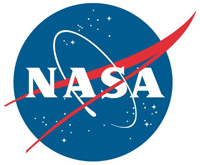 Greenbelt, MD – NASA engineer Manuel Vega can see one of the Olympic ski jump towers from the rooftop of the South Korean weather office where he is stationed. Vega is not watching skiers take flight, preparing for the 2018 PyeongChang Winter Olympics and Paralympic games.
Instead, he's inspecting the SUV-sized radar beside him. The instrument is one of 11 NASA instruments specially transported to the Olympics to measure the quantity and type of snow falling on the slopes, tracks and halfpipes.
«Read the rest of this article»
U.S. International Trade Commission hearing examines claim by competitor
Clarksville, TN – Clarksville Mayor Kim McMillan testified Thursday before the U.S. International Trade Commission in support of LG Electronics Inc., a South Korean manufacturer that recently broke ground on a $250 million appliance plant in Clarksville.
The ITC has begun a rare safeguard investigation prompted by Whirlpool Corp. into alleged harm to U.S. industry done by increasing washing machine imports from Samsung and LG Electronics Inc., according to Law 360, a business and legal news publication.
«Read the rest of this article»

Clarksville, TN – An earthquake ravaged parts of Nepal on April 25th, 2015 destroying homes and businesses and killing nearly 9,000 people. In the months following the devastation, several mysterious individuals appeared in the ruble, offering survivors the opportunity to pursue a better life through education or jobs overseas.
Thousands of women and girls, having no alternative, accepted these seemingly generous offers.
«Read the rest of this article»