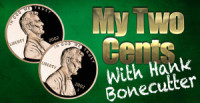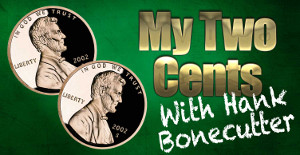 Jackson, TN – During a family vacation this summer, my family and I were blessed to meet a remarkable young man named Dusty Stanfill. He was born facing challenges that most of us couldn't imagine. You can read his story here. I remember that all he talked about was his beloved baseball team, the Jackson Generals.
Since returning from vacation, I had been trying to figure out a way to pay him a visit, so what better way than to surprise him at a baseball game. So, working with some fabulous people at the Jackson Generals, I straddled the Harley and took off.

The Jackson Generals are the Double-A affiliate of the Arizona Diamondbacks and a member of the Southern League. Located in Jackson Tennessee, they play their home games in a beautiful facility, The Ballpark at Jackson, seating 6,000 fans.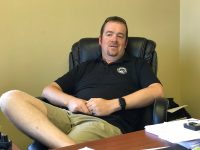 General's GM Jason Compton says the city of Jackson has always had the vision to support a baseball team.
"From the very beginning, the city of Jackson has been behind this team. They saw the value it brings to this community and have been partnering with us from the start."
The city of Jackson owns The Ballpark at Jackson and it's part of an amazing sports complex that once hosted the OVC Baseball Tournament, which by the way, needs to return there ASAP!
In my opinion, there's nothing more American than a night at the ballpark, and no better game in town than a minor league baseball game. The Jackson Generals have a top notch organization from top to bottom. Every single person I met on this night, just LOVES baseball, and it's easy to tell. From the guy in the ticket window, to the ushers and caterers, to the people in the press box.
They just LOVE baseball!
Compton, who has been with the organization for 18 years, says it's his priority to make sure that he produces a fun, family atmosphere at the ballpark to keep the fans coming back. In a time where the competition for the entertainment dollar is fierce, Compton is committed to providing the best product he can.
"I want people to have a good time here and enjoy America's pass-time. We have a beautiful facility, plenty of parking, lots of exciting in-game promotions and an exciting product on the field. Everybody should have a great time here."
"My biggest competition is baseball itself" says Compton. "With all the games kids are playing, from Little League, to travel ball, they play a lot of baseball, and at the end of the day, they're just too tired to come to the ballpark and watch the Generals. We have to be creative and offer a great incentive for our fans to be here, so that's our challenge."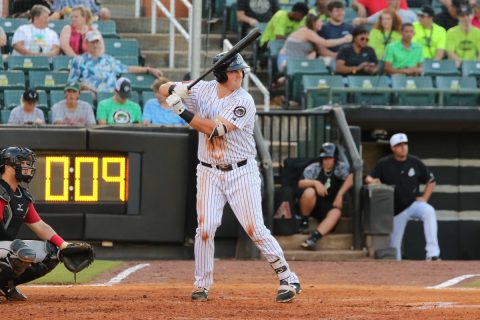 The city of Jackson is clean, vibrant, and filled with wonderful restaurants, recreation, shopping and medical facilities that draw visitors from all over the south. The Jackson Generals fit quite nicely here.
The Generals fell one run short of an amazing comeback on this night. Read about it here. Learn more about the Jackson Generals here.
All in all, I had a great time at the ballpark tonight. I was able to surprise my little buddy and meet some great baseball people. I want to thank Tyler Springs, from their media department, for helping me arrange this visit.
I can see where fans fall in love with this team, and the experience they have here. Some of my best childhood memories come from being at a ballpark somewhere with my family, and what's better than seeing a young kid grabbing a foul ball, or getting an autograph.
Make it a point to visit Jackson Tennessee and take in a Jackson Generals baseball game, for a night of great family fun. Who knows, you might be watching the next big Major League superstar.