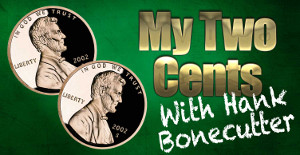 Perdido Key, FL – We vacation here every year, and every year we manage to meet new friends. They come from all over and we're united by the ocean, the pool and the sunshine. Once our time here is done, we go our separate ways, never to be seen by one another again.
Not this year.
This year I met a young man who has touched my heart and soul. A man who faces unbelievable challenges every day and that's just before breakfast.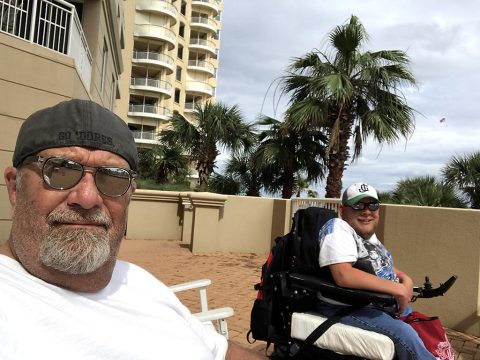 Dusty is thirty years old and has been paralyzed from the waist down since birth. When he was born, his spinal chord was outside his body. He has Spina Bifida. It's permanent.
I first met Dusty when I pulled into the garage of the condo we were staying at and he was just sitting along the wall. The rain had begun so he couldn't hang out by the pool any more than I could continue riding my Harley.
So when I pulled into my parking spot I glanced over to him and asked how he was doing? He rolled over and said he was disappointed at the weather but maybe "it would break."
And a lifelong friendship began.
We would hang out around the pool and talk sports, and music. He had just been to a Journey concert and is a huge fan of New Kids on the Block. (He had seen them too)
The concerts were something he and his mother enjoyed doing together.
Oh, and he has a crush on Carrie Underwood.
We talked about life, about love about acceptance. We talked about how WE affect change and how WE have to be the first ones to make change, especially in our relationships.
Dusty taught me a lot of things in one short week. He taught me that I take too many things for granted. He taught me that I'm selfish more than I thought.
He taught me that no matter what life throws at you, you can still enjoy it and make something of it. He taught me that I don't have any problems.
Dusty is a good christian man and doesn't dwell on "why me" or "it's just not fair." He's past that. Now it's "what can I be? Who can I be? What can I do to contribute to those around me.
His passion is music and sport. He works with the Jackson Generals professional baseball team, charting pitches. He loves what he does. He tells me he wants to start writing and I've encouraged him to keep a journal. Who knows, maybe we'll be following his blog one day.
I've made a friend for life with Dusty. I want him to be all he can be. I want him to achieve something he has a passion about. I want him to look forward to each day and to embrace the life he's been given.
What I do know is that I'm grateful I met Dusty. He's a constant reminder that I'm not as strong as I thought I was. He reminds me that when I feel like pitching a "pity party" all I have to do is think of Dusty.
Dusty is special. God has a purpose for his life. He will help make me better. And I know he will be better.