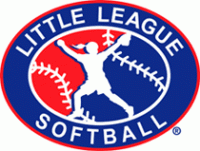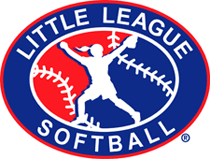 Clarksville, TN – Despite jumping out to an early lead Tennessee state champions Clarksville National saw its stay in the 9-10-year old Little League Tournament of State Champions come to an end, July 27th on Morgan Field at Merricourt Park, as they fell to Georgia 8-2.
The bats would be hot for Clarksville National to start the first inning, as they recorded four hits in scoring a pair of runs.
Logan Littleton opened the inning with a single and advanced to second base on a throwing error by the Georgia center fielder, after catching a fly ball for the first out of the inning.
Erin Lackey would then single, moving Littleton to third base, and then stealing second base to move into scoring position.
That brought up Sydney Weatherford, who singled in both runners to give Clarksville National a 2-0 lead.
But that lead would be short lived, as Georgia responded in the bottom of the inning with two runs of its own.
Emmalee Cigainero opened the inning with a single, followed by Rachael Lee drawing a base on balls and Tori O'Neal singling to load the bases.
That brought up Haley Wells, who singled in Cigainero with Georgia's first run of the game.
The second run of the inning came on a fielder's choice off the bat of Chole Souders making it 2-2 after one inning of play.
Georgia would take the lead for good in the bottom of the second inning, keyed by a huge error by Clarksville National.
Morgan Cooper starting things off with a single, followed by Brooke Evans laying down a sacrifice bunt attempt.
But Clarksville National's throw to first base was low and got by the first baseman and into right field, allowing both Cooper and Evans to come all the way around to score, making to 4-2 Georgia.
The Peach Tree state squad would continue to add to its lead in the third inning, with Cooper singling in Souders to make it 5-2.
In the fourth inning Georgia tacked on two more runs, O'Neal and Wells picking up back-to-back one-out singles – followed by Souders drawing a base on ball to load the bases.
Sadye Johnson would bring O'Neal in with a fielder's choice, while an out later, Souders would come in off a wild pitch – give Georgia a 7-2 lead.
Georgia would score its final run in the bottom of the fifth inning, coming on a error by Clarksville National.