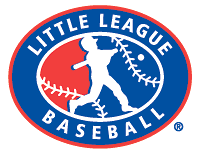 Clarksville, TN – South Nashville blasted three home runs versus Karns, in front of a standing room only crowd July 25th at Griff Schmittou Field, in finals the 12-year old Little League State Baseball Tournament to repeat as state champions with a 4-1 victory.
In didn't take long for the fans to see the first ball go out of the park, as South Nashville leadoff hitter Barrett Smith blasted the fifth pitch of the game out over the center field fence for the 1-0 lead.
Karns would answer with a run of its own in the bottom of the inning, with Zane Keener leading off with an opposite-field double to left field and score a batter later, when the South Nashville second baseman misplayed a chopper off the bat of Cameron Fisher.
South Nashville would open the second inning just like it did in the first, as Garrett Justice ripped a shot out to right field for a solo home run to give the defending state champions the lead 2-1.
That lead would be all that South Nashville starting pitcher Blake Money would need, as he limited the Knoxville squad to just one run on three hits, while striking out 10 and walking one.
Tyler Finley would come in a pitch the sixth inning for South Nashville, picking up the save, after Money had reached his 85-pitch limit.
Karns did have a chance to tie the game in the bottom of the third inning, with Fisher leading off the inning with a base hit and moving into scoring position at second base on a passed ball.
But Fisher was called out for interference when he ran into the South Nashville shortstop, as he was trying to make a play on a ground ball hit his way by John Beam.
South Nashville would score its final two run in the top of the fifth inning, with Smith drawing a walk to open the inning, followed by a Robert Hassell home run to make it 4-1.
Lukas Cook took the loss for Karns, going five innings, giving up the four runs on five hits – while striking out 10 and walking three.
Cade Smith was the only player on either team to record more than one hit in the game, finishing the contest for South Nashville going 2-for-3 at the plate.
South Nashville will now head to the Little League Southeast Regional in Warner Robbins, GA beginning on July 31st, with a possible return trip of Williamsport, PA and a berth into the Little League World Series on the line.