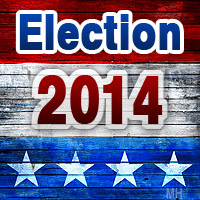 Cunningham, TN – Juvenile Court Judge candidate Tim Barnes was at the 106th Annual Lone Oak Picnic held by the Central Civitan Club on Saturday, July 27th, 2014 talking to folks about his election campaign.
"This is just another great Lone Oak Picnic and Barbeque," said Tim Barnes. "I have been the Juvenile magistrate since 2010. This is a great opportunity to come out and meet the people and let them know that I have now presided over 10,000 juvenile cases."
"You have to have someone with the knowledge and experience to move the docket along," Barnes stated. "Because our docket in Juvenile Court has just exploded from 11,000 per year to this last fiscal year of 15,609 cases."
"So it is very important to recognize which cases can be disposed of quickly so we can free up time to dedicate to those cases that are much more difficult," commented Barnes. "Because the juveniles deserve all the time and resources that we can give them and these families in order to provide a better opportunity to get them back on the right track and turn them into productive tax paying citizens."
About the Lone Oak Picnic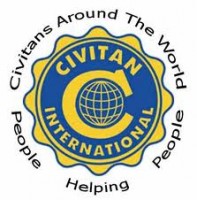 The Central Civitan Club has sponsored the Lone Oak Picnic since 1975. Lone Oak is a tradition for candidates in Montgomery County. All the money raised is used in the communities south of the Cumberland River through several projects sponsored by the Central Civitan Club. The Central Civitan Club, for example, supports the local Boy and Girl Scout troops. The club provides financial assistance to victims of house fires in the community.
They also fund scholarships for and support many educational and extra-curricular activities of the students, teachers and staff at Montgomery Central High School, Montgomery Central Middle School and Montgomery Central Elementary School as well as Cumberland Heights Elementary School.