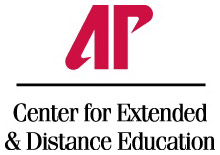 Clarksville, TN – This fall, the Center for Distance and Extended Education at Austin Peay State University is looking to transform lives throughout the community with its expanded course offerings and its new, easy to use online registration system, signmeup.apsu.edu.
The new system lets individuals view the hundreds of courses and programs offered by the Center, select a course that interests them and then enroll immediately, using the easy online registration system.
They'll have plenty to check out, with the Center offering courses in just about everything – from business and professional development classes to healthcare training to learning the basics of social media.
"This is big news because everything we do is now in one place," Mary Alice Burkhart, continuing extended education coordinator, said. "It's a one-stop shop where they can learn about the instructors, course content and get special, discounted rates."
Individuals looking to progress in the workforce will find several opportunities available to them through the Center's signmeup.apsu.edu system. For years, the Center has offered professional development training, such as Project Management Fundamentals or its Super Supervisor series, as a contract service to local companies. Now, these classes are open to everyone.
"This is brand new for us," Julia McGee, director of extended education, said. "We've taken our contract training and made it available to the general public; allowing companies who need training for one or two individuals an opportunity to train locally and save travel time and cost."
To promote its expanded offerings, the Center also is offering special rates and package deals on some of its classes. Individuals can save 15-21 percent on programs like the Center's Executive Women's Leadership Academy, the Entrepreneurship Academy, the Becoming a Master Manger series, the Super Supervisor Series and the Administrative Professionals' Development Training course.
All this information, including bios on instructors, class locations and costs, is available at signmeup.apsu.edu. For more information, contact the Center at .